Spiced lemon cod with parsley and mint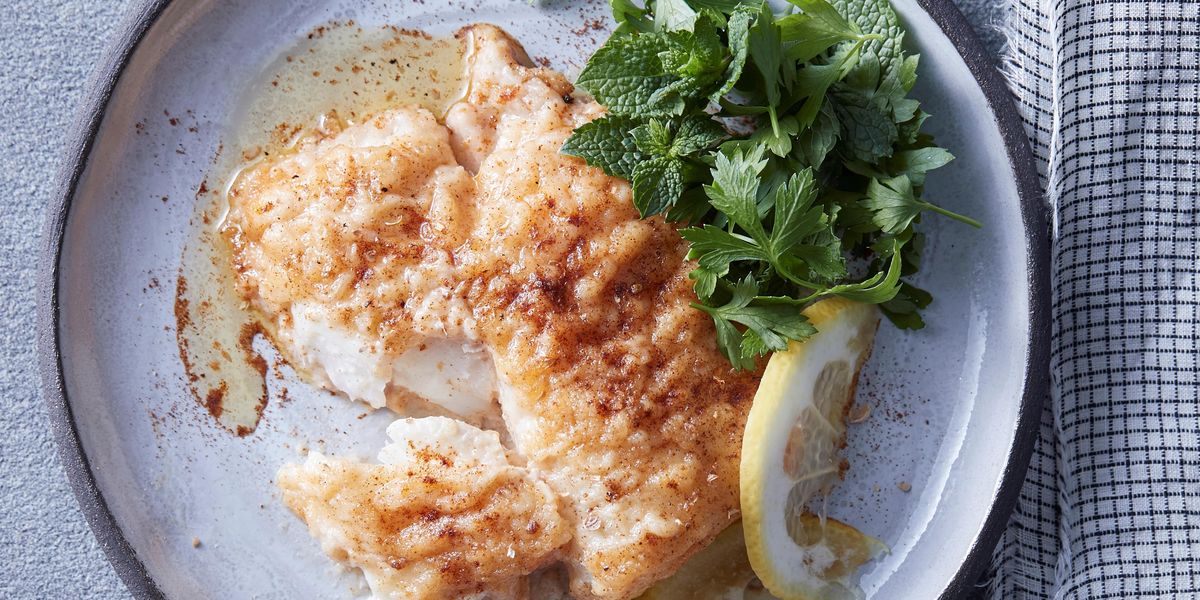 Cut the cod fillets into two pieces, rinse and dry.
​Mix the flour with the spices and a pinch of salt in a small pan. Melt the butter in a pan, add the lemon juice, turn off the heat, and cool.
​Season the cod fillets with a pinch of salt, put them in the lemon butter and then in the spicy flour, and transfer them into an oven dish. Peel the clove of garlic, cut it in half, remove the core and chop coarsely. Mix it with the remaining lemon butter and pour it into the pan.
Bake the fish in a hot oven at 230 º C. for 10 minutes.
Bake the cod, complete with mint and parsley leaves and, if you like, with lemon slices and serve immediately