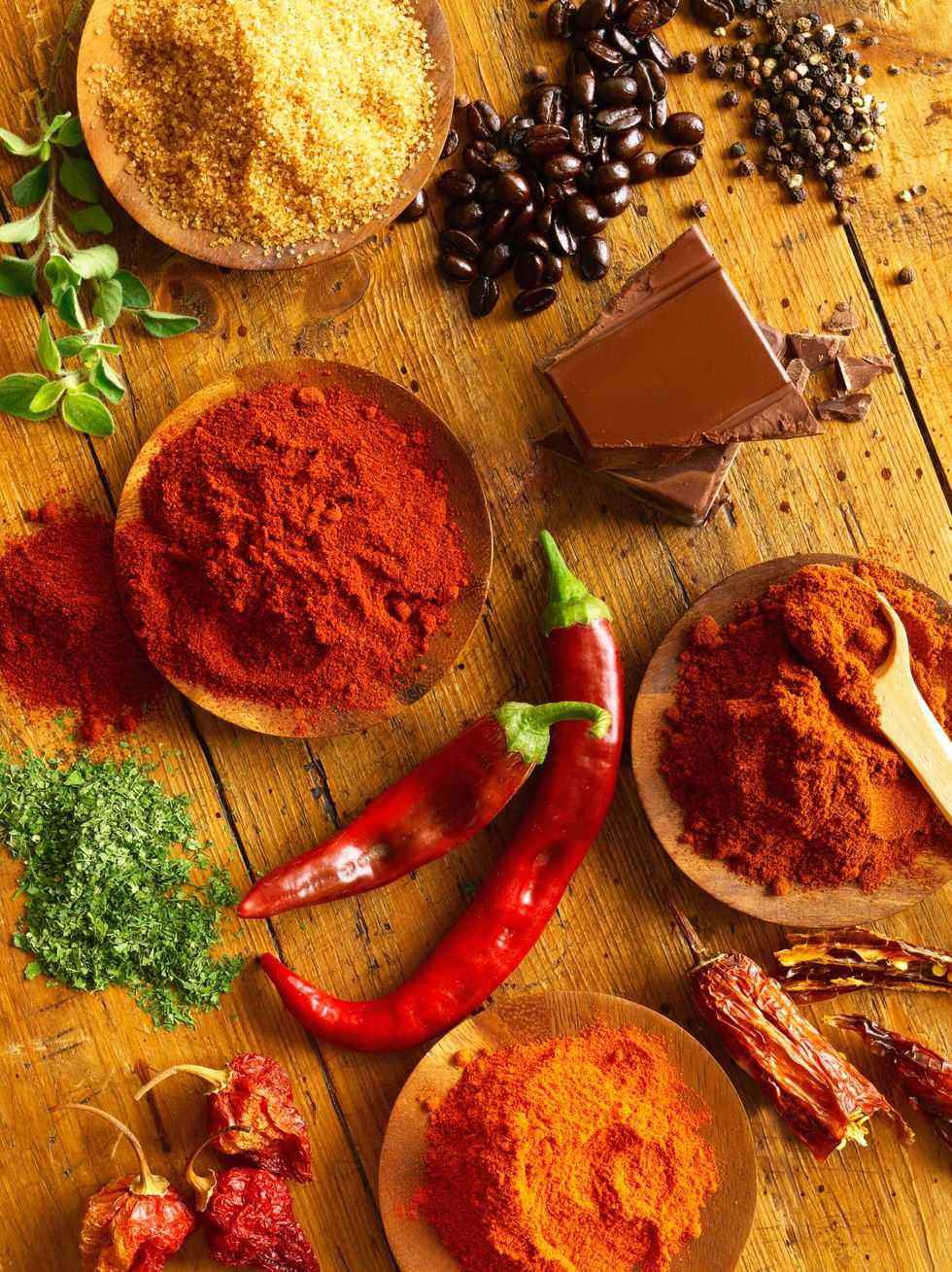 Spices are aromatic vegetal substances, more or less intense, used to flavour food. Most spices come from Middle Eastern countries or in general from tropical countries. The first known spice in Europe was the Indian chilli pepper, which for centuries remained the most valuable and most expensive.
Other important spices include: nutmeg, cinnamon, turmeric, cardamom, saffron, paprika and clove. There are also hot spices, the most famous one is curry.
The use of spices in cooking must be light, so that their aroma does not overshadow that of other ingredients.