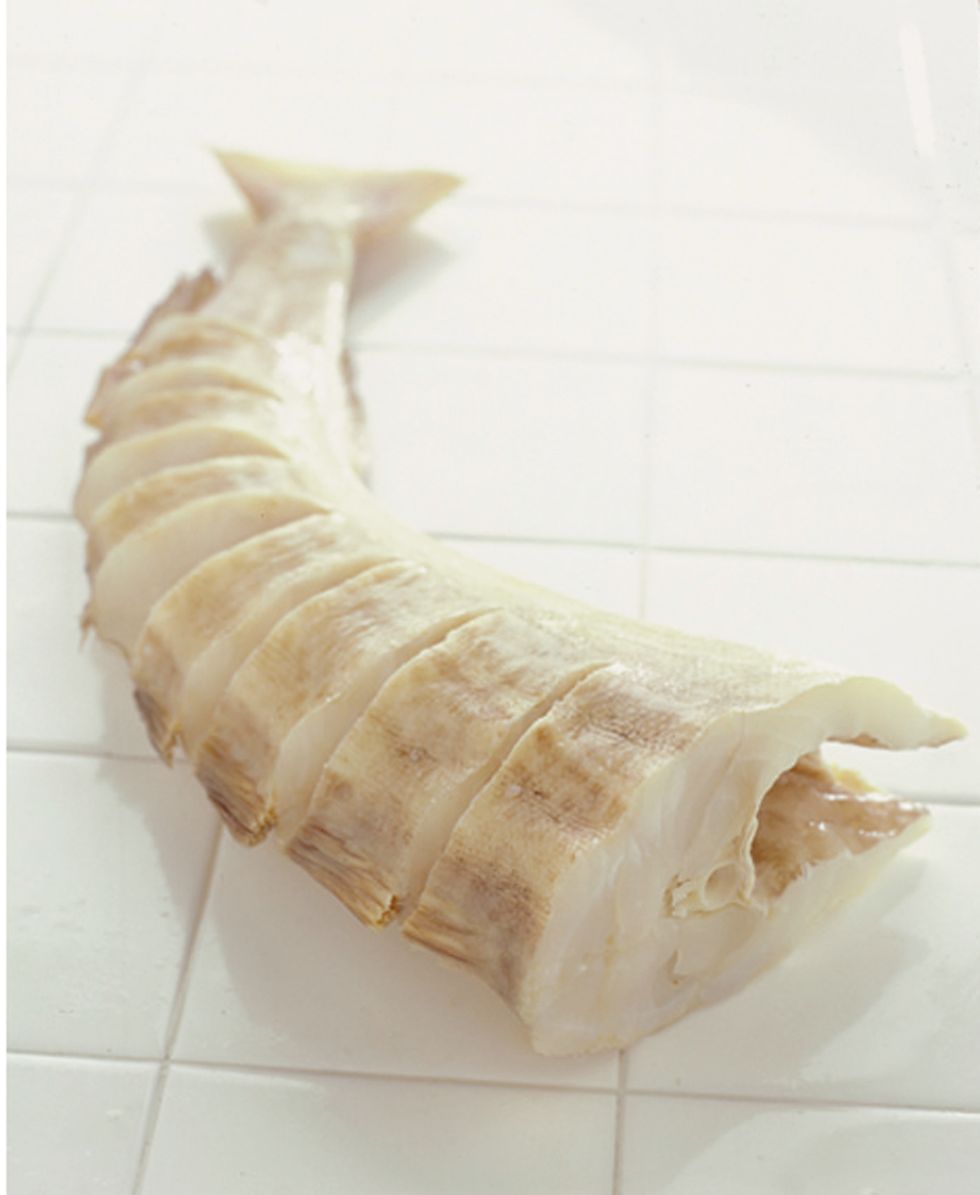 Stockfish is a term for air-dried cod. The term comes from the German "Stockfisch" which means stick-fish. In fact, the drying process makes the fish's body hard and straight as a stick, while its head is previuosly removed. Stockfish drying takes place in the Nordic countries where cod is caught in large quantities.
Before cooking, the stockfish must be left to soak for at least four days (even more for large specimens). It must then be deprived of the thorns and fins; sometimes the skin must be removed too, unless the specific preparation requires its presence.
Stockfish is used in many regional dishes. The best quality that exists on the market is the one called "spider".