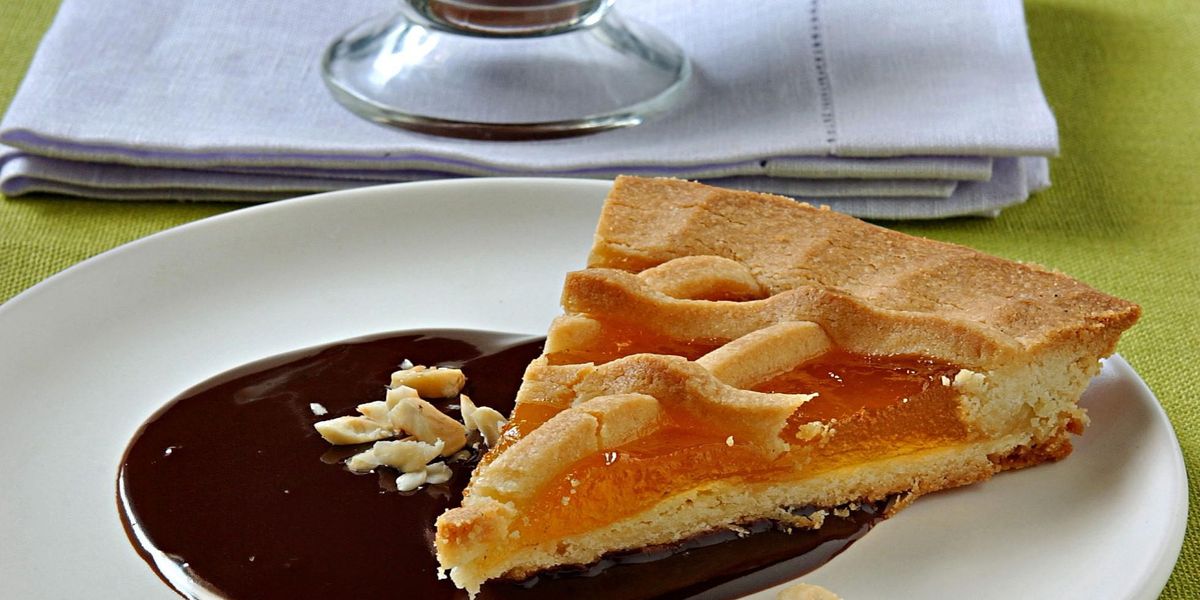 This easy tart is easy to prepare and becomes even tastier when served with this chocolate sauce.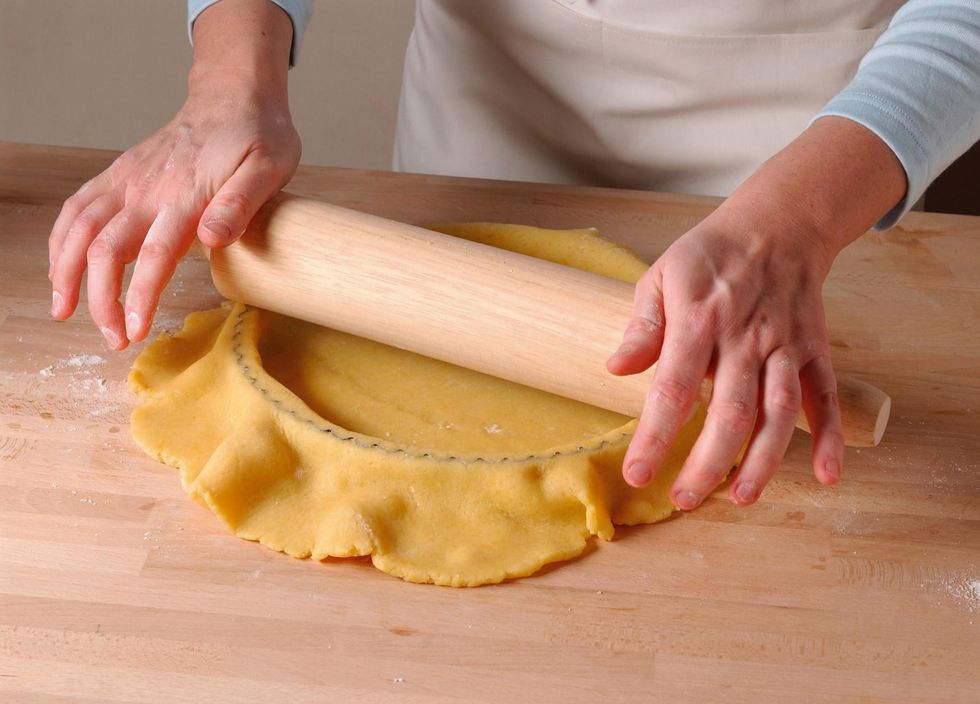 ​How to prepare tart with bitter chocolate sauce: To prepare the tart with bitter chocolate sauce, grease an 8 inches tart mold and spread the pastry. Evens the edges and preserves the cuttings of dough. Fill the base with jam and level it with a spatula.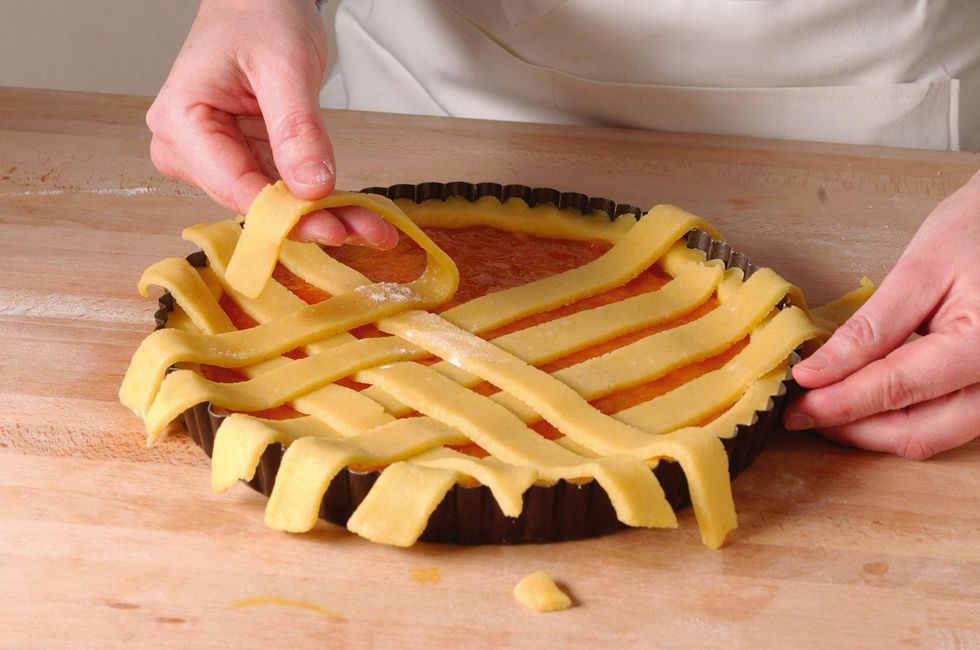 Cut the short pastry cuttings into strips and place them on the jam to form a grid. Bake the tart with bitter chocolate sauce in a hot oven at 356 ºF . for 35-40 minutes. Remove it from the oven and let it cool completely.
Toast the hazelnuts in a saucepan and chop them; chop the chocolate and melt it in a bain-marie with the cream; remove it from the heat and add the liqueur and hazelnuts. Turn out the tart, cut it into slices and serve it with the warm bitter chocolate sauce.