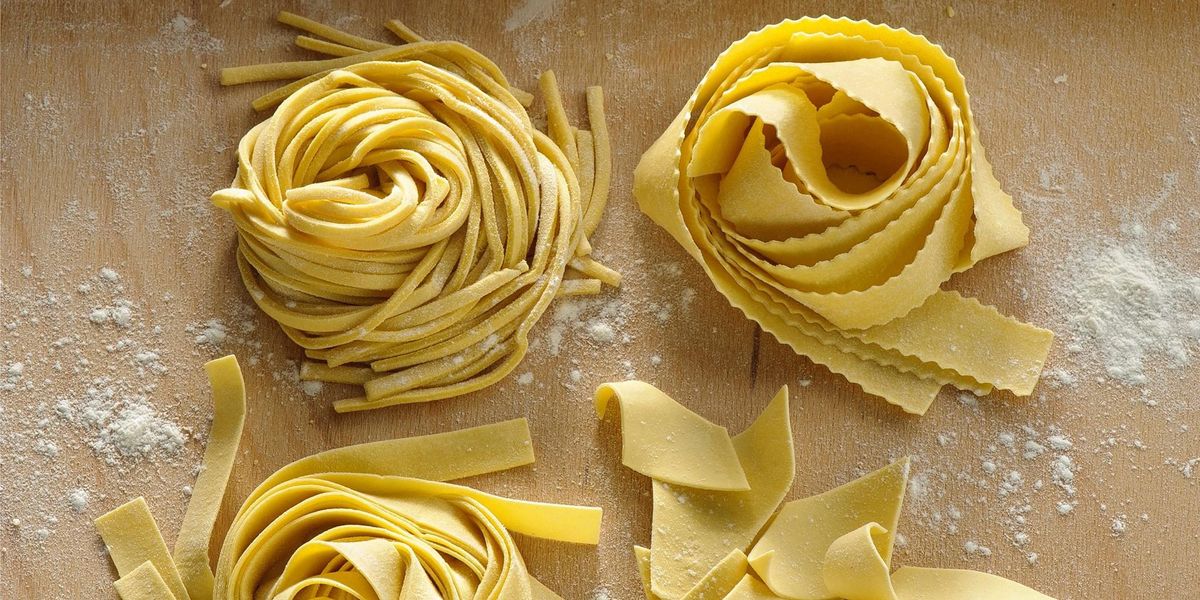 Here is how to prepare fresh egg pasta, from which you can get noodles, noodles, pappardelle.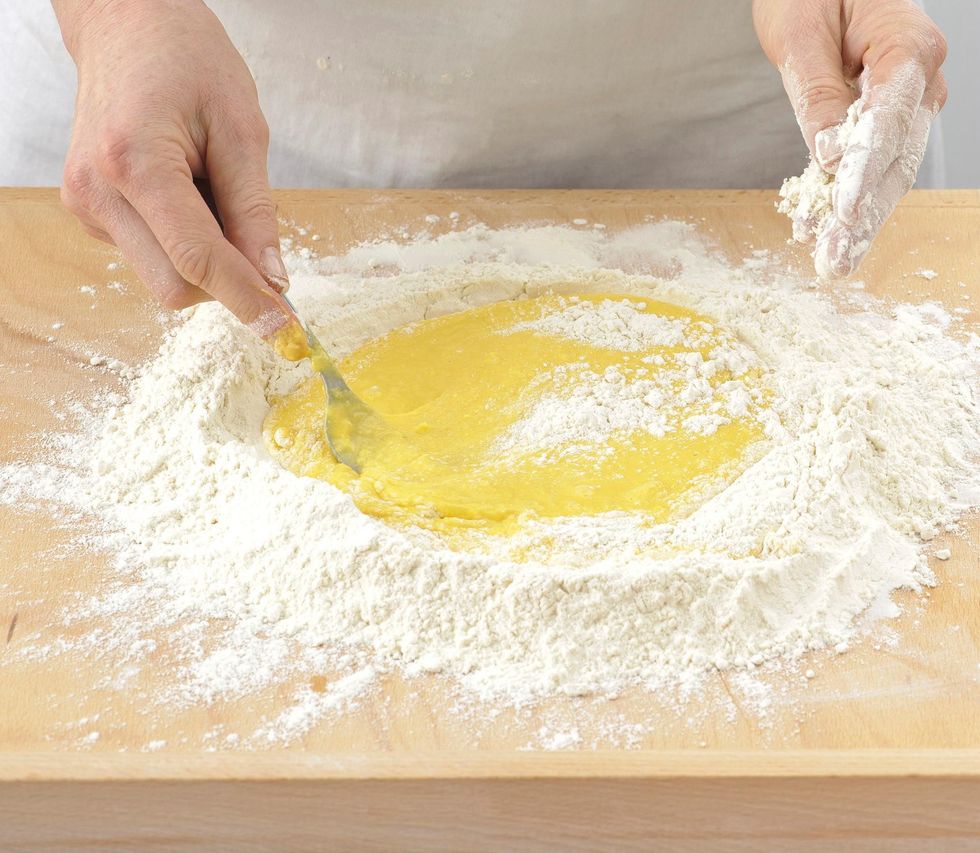 To make the recipe of homemade pasta begins by collecting the flour on the pastry board and widen it to form the "fountain"; break the eggs in a bowl, one at a time so you can check the presence of impurities or pieces of shell, and slide it along to the center of the fountain, then add the oil and a pinch of salt for each egg. Lightly beat the eggs with a fork so as to mix the egg yolks with egg whites.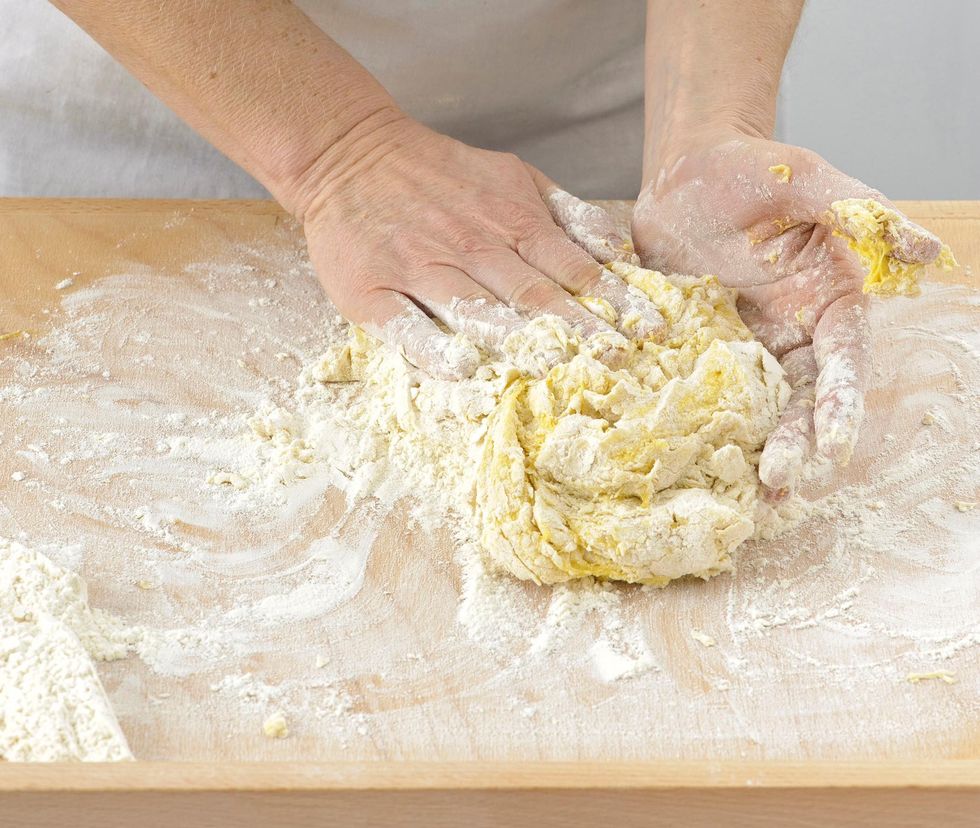 Continue to mix and, starting from the inner edge of the fountain, gradually mix the flour with the tip of your fingers to form large crumbs, then knead with full hands collecting the dough from time to time with a large spatula.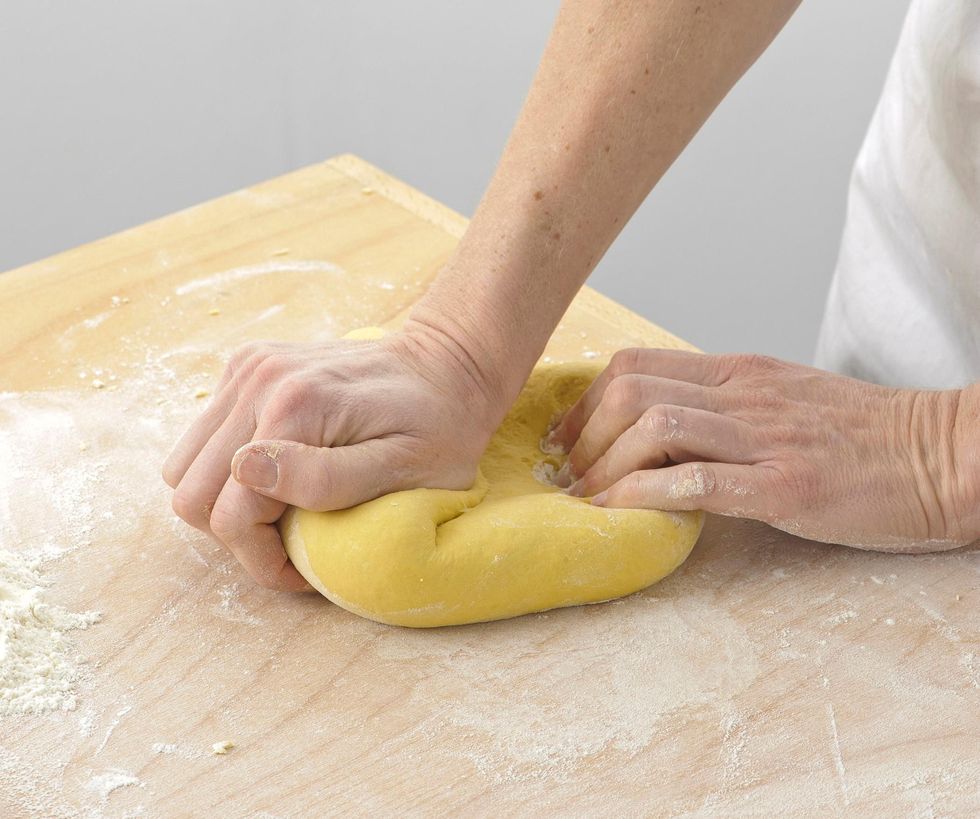 Continue to work vigorously until you get a firm and homogeneous dough; if it should be a little sticky add a little more flour and continue to work, folding on itself and pulling it several times, until it is clear and perfectly smooth. The long processing will make the dough more elastic: pressing inside a finger will form a dimple that will close in a few moments.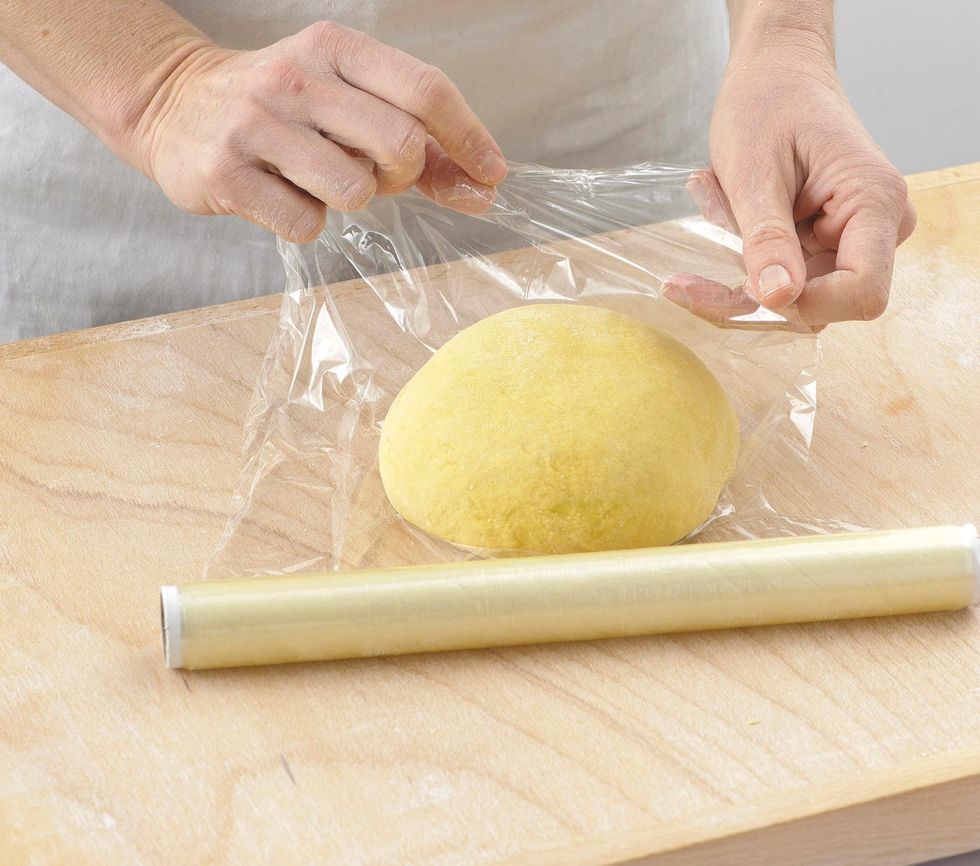 Form a ball, wrap it in film and let it rest for 30-40 minutes: in this way the dough "relaxes" and it will be easier to pull it.
At the moment of spreading it divide it into 4 pieces; place a piece on the pavement (keep the others covered), flatten it a little, pull it slightly to give it the thickness of a couple of ounces, fold it in half, then pass it a couple of times from the rollers of the machine adjusted to the widest thickness.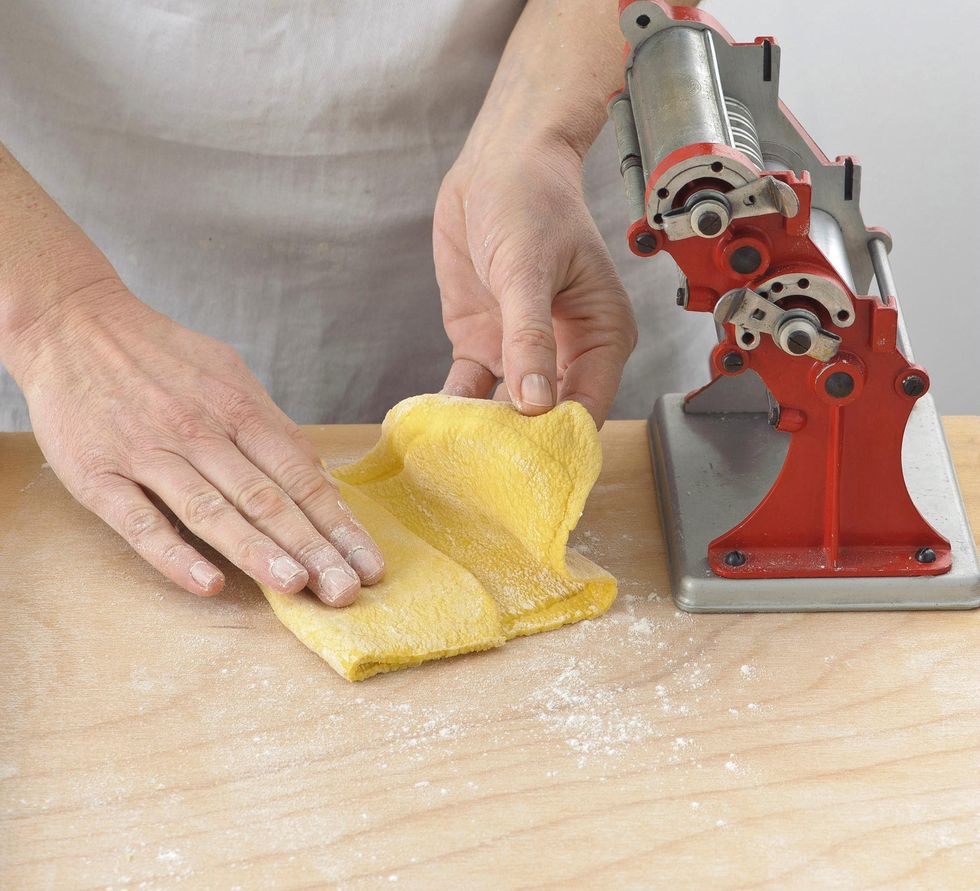 Fold the obtained sheet in 3 parts and repack it to the rollers in the other direction.
Repeat the same operation 3-4 times, bringing the rollers closer together until the dough is silky and pops.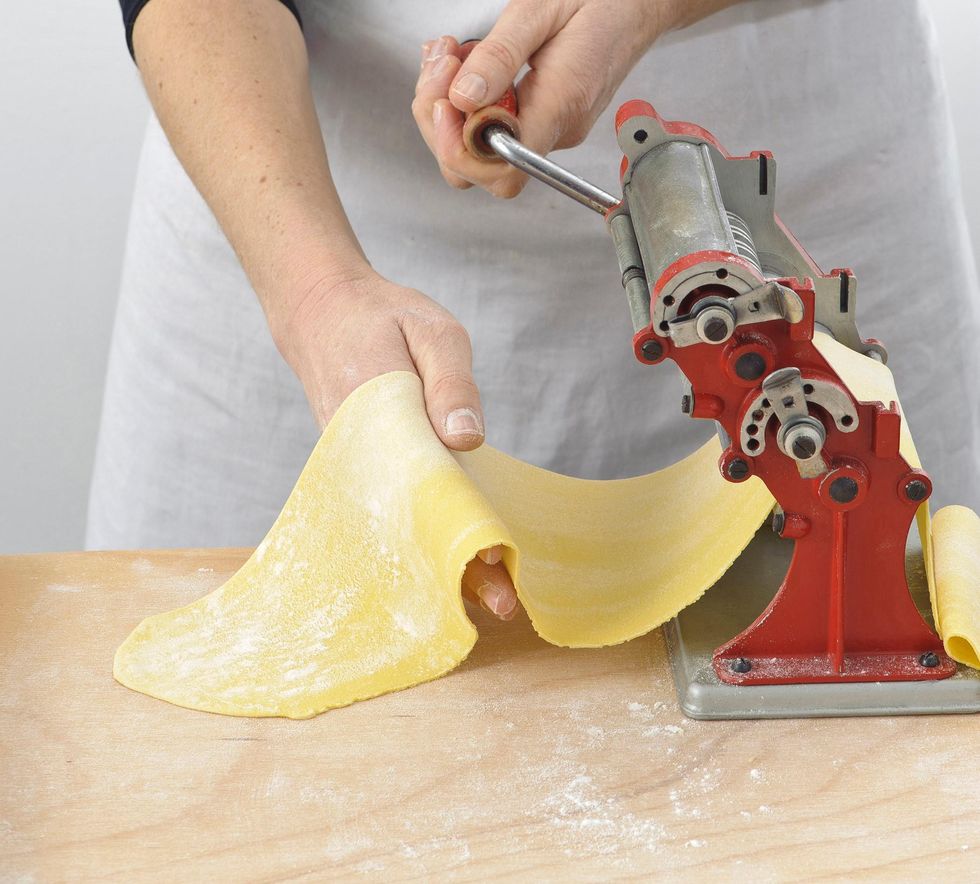 ​In the end, without bending it again, pass it back to the rollers up to a thickness of about one mm. Flour and cover the strip obtained. Proceed in the same way with the other pieces of pasta.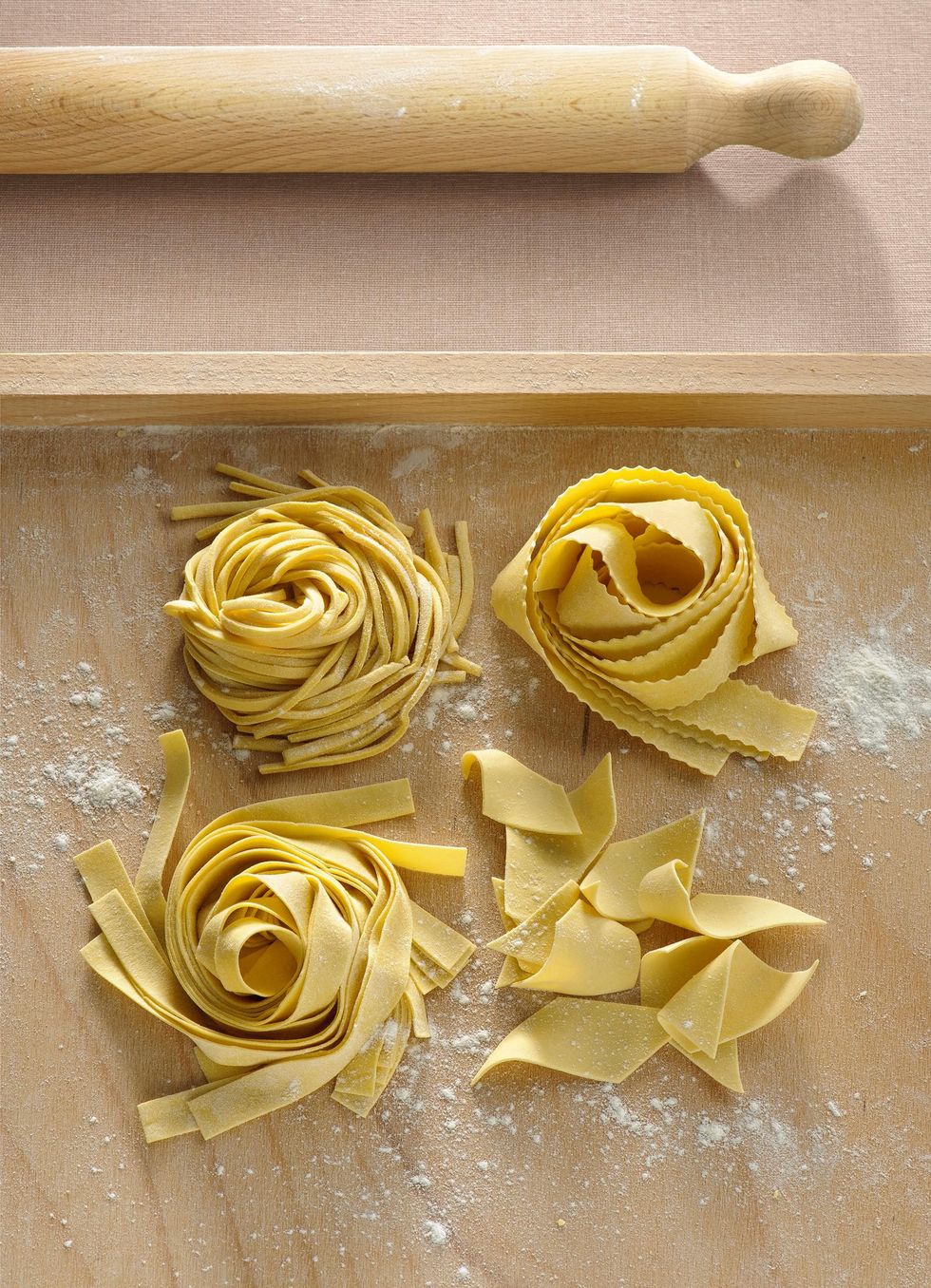 From the dough spread thin you can get noodles, in all its variants.