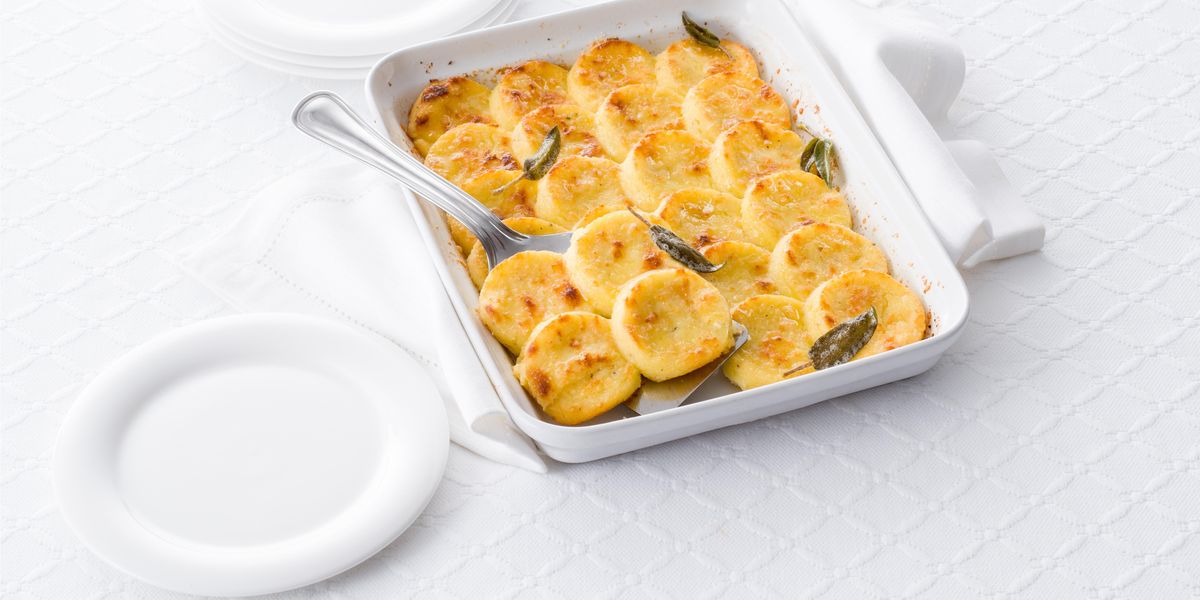 The Roman gnocchi is a classic and tasty first course of semolina, easy to make. The Roman gnocchi are an ideal first course in every occasion from a dinner with friends at the family Sunday lunch: some diskette made with a dough of semolina, milk, butter, and eggs, then baked in the oven with a sprinkling of cheese to create a delicious crispy crust, which makes them irresistible. They are born from the poor cuisine of Lazio, a way of using the few resources available to prepare a nutritious and healthy dish for adults and children: a portion of Roman gnocchi contains about 400 calories! Gnocchi can be made in many different ways of potatoes, pumpkin, or chestnuts, but unlike the latter Roman gnocchi are very simple to prepare, you do not need to have great dexterity or use special tools: a simple saucepan, a round cookie cutter, or a glass and quality ingredients easy to find. You just have to find out how to make Roman gnocchi following step by step this recipe of Sale&pepe: the result is guaranteed!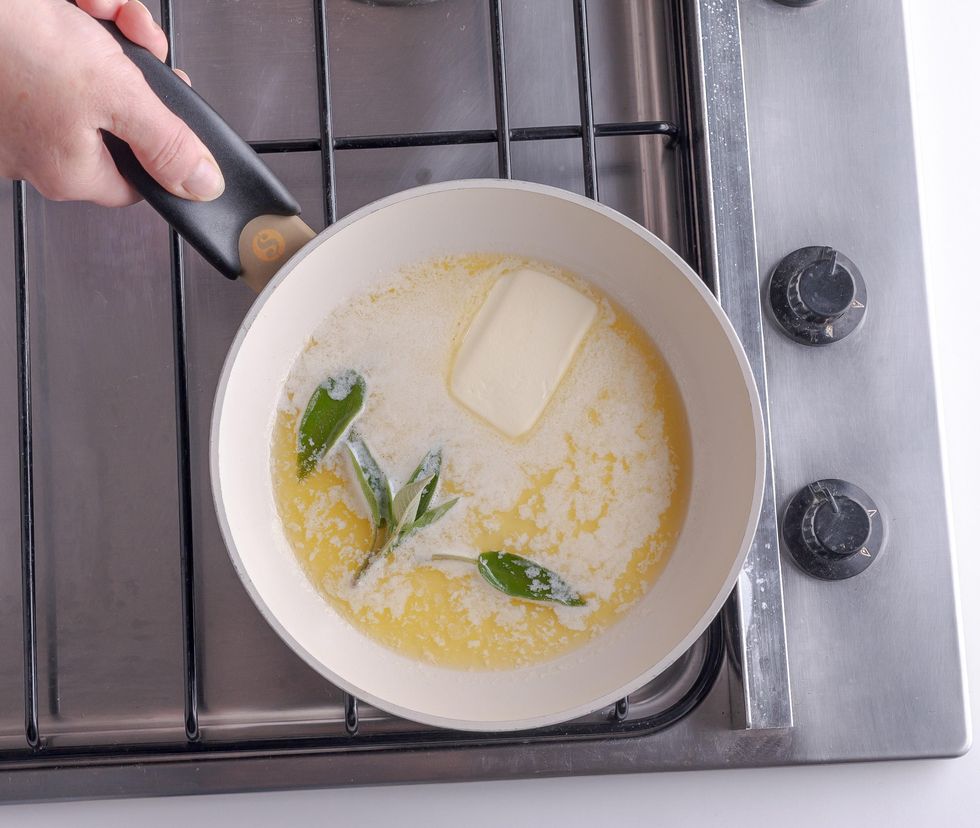 ​Gently soften 2 ounces of butter and cut into small pieces. Pour the milk into a saucepan, add 1 pinch of salt and the pieces of butter, and grated nutmeg. Put on the fire and bring slowly to a boil. When the milk is boiling (the butter must have completely melted), lower the heat and pour the semolina into the center; stir vigorously with a whisk to dissolve any lumps.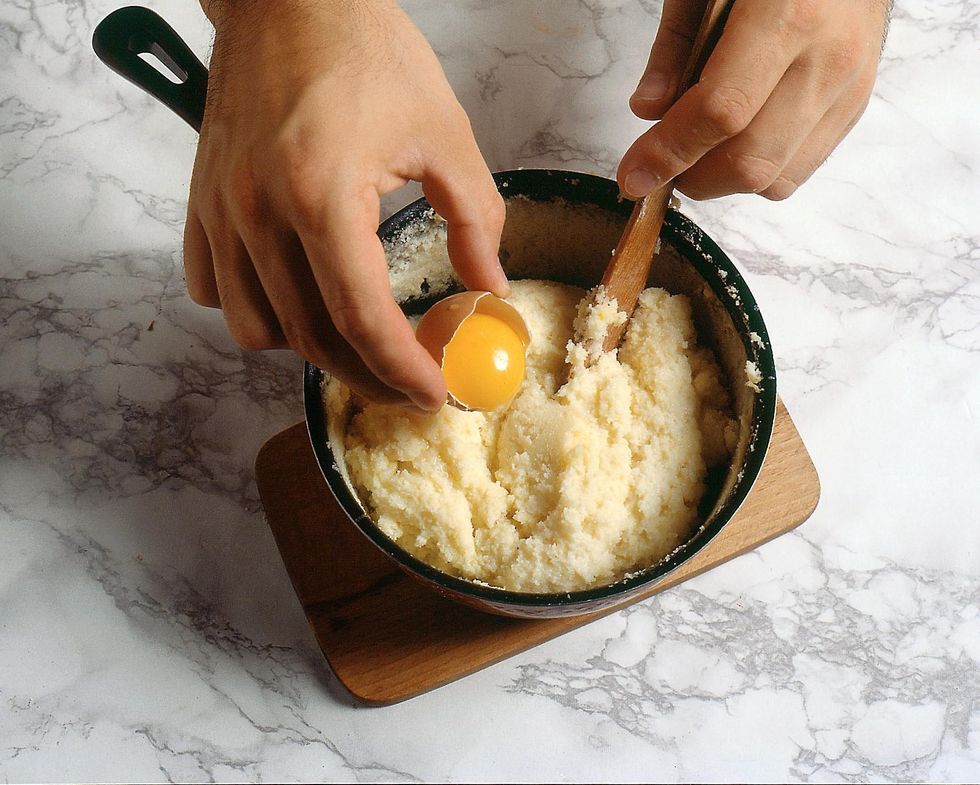 Cook for a few minutes, stirring constantly until you get a thick "polenta"; remove from the heat and let cool. Add the egg yolks and 2 tablespoons of Parmesan and mix with a wooden spoon to mix well the ingredients.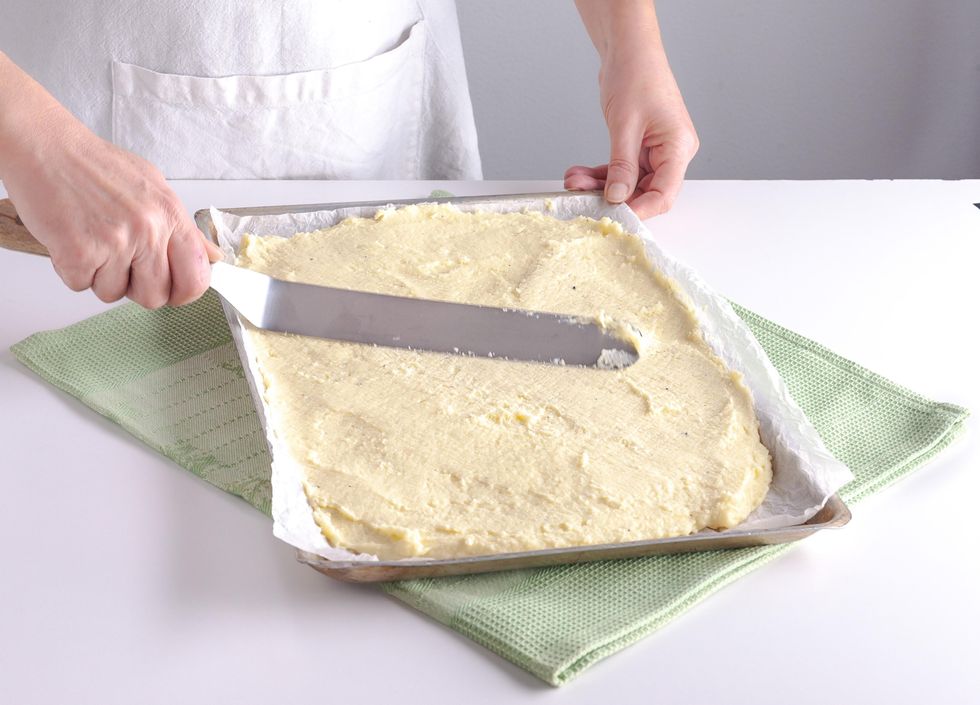 Pour the mixture onto the lightly buttered worktop. With a large metal spatula, the first wet in cold water, roll it out in a uniform layer up to the thickness of 1 inch abundant. When the mixture will be well patched, cut the gnocchi with a round mold of about 2 inches in diameter wet in cold water (if you do not have it, you can use an inverted glass). From the cuttings of pasta, you can get smaller shapes or balls and prepare aside a pan of dumplings to season to taste.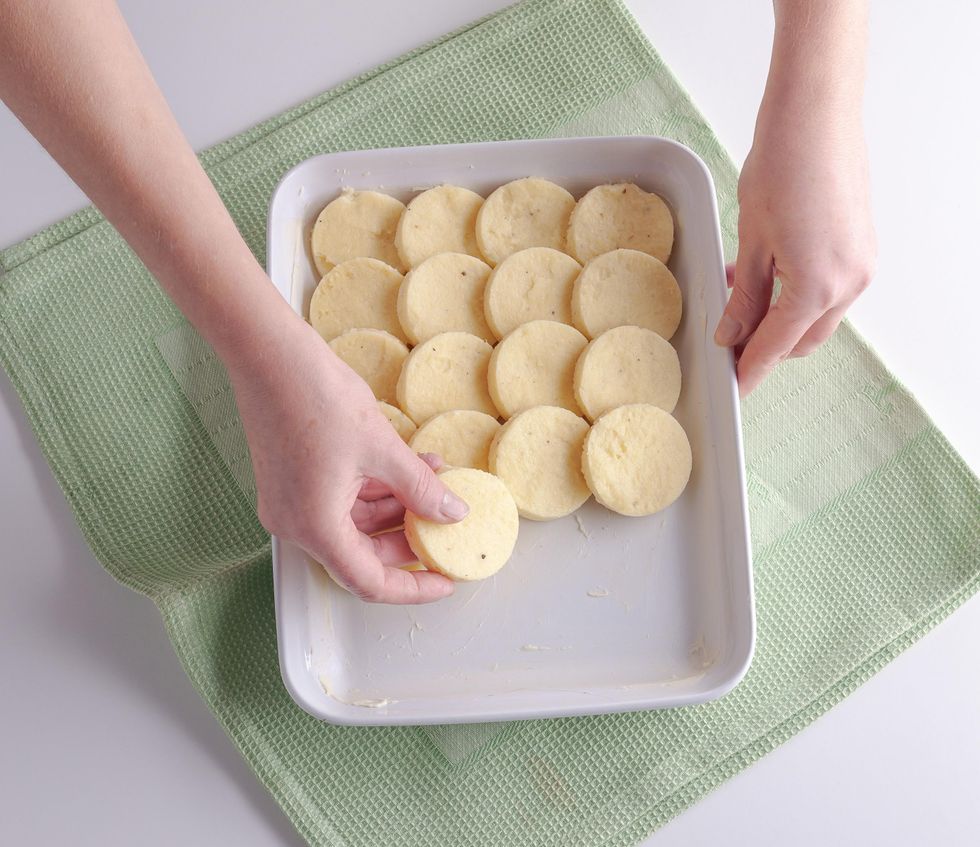 Butter an oven dish and arrange the Roman gnocchi, slightly crossed. Sprinkle the surface with the remaining Parmesan cheese and the leftover butter, reduced to flakes, and gratin in the oven, already hot at 392°F º, for 15 minutes. Bake and serve them immediately.