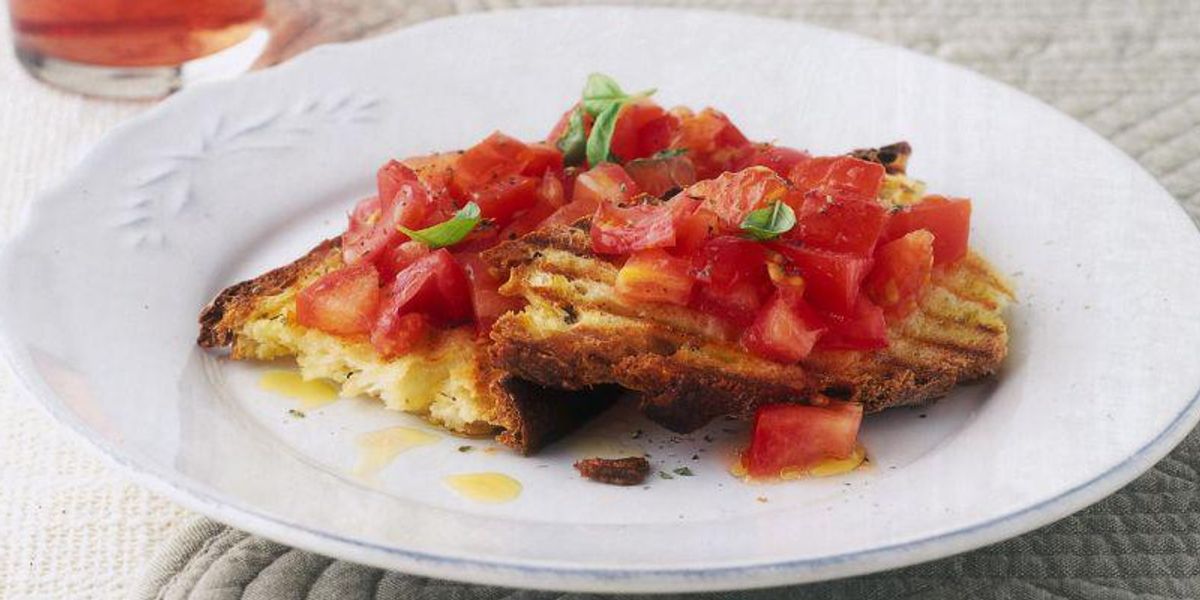 Try the Bruschetta's original recipe
Bruschetta is a poor dish of the Italian peasant tradition which originated from the necessity of preserving bread and making it tasty after many days. Even though there are many variants, bruschetta with garlic and oil is one of the most classic ones, as well as bruschetta with tomato. In Tuscany bruschetta is usually called fettunta and it is believed it was invented as a snack for the workers in the fields, as it was prepared with homemade bread, often stale, and flavored with meat, sausage, and black cabbage boiled in salted water. Independently from the region of origin, whether it is Tuscany, Campania, Piedmont, or Apulia, the oil used to season bruschetta must be strictly extra virgin olive oil.
Prepare the tomatoes
​Wash and dry the tomatoes, cut them into chunks, and put them in a bowl with the basil leaves previously chopped, a pinch of oregano, salt, and pepper.
Let the sauce season
Season the tomato, garlic and basil mix with the oil and let it season for half an hour.
Grill the bread and rub the garlic on it
Grill the bread slices, leaving them on the heat for 2 minutes per side. Peel the garlic and rub it on the slices, insisting particularly on the crust.
Get ready to serve
​Spread the tomato, garlic, and basil mix and a little of the sauce on the bruschetta; let them rest for a minute and serve them hot.