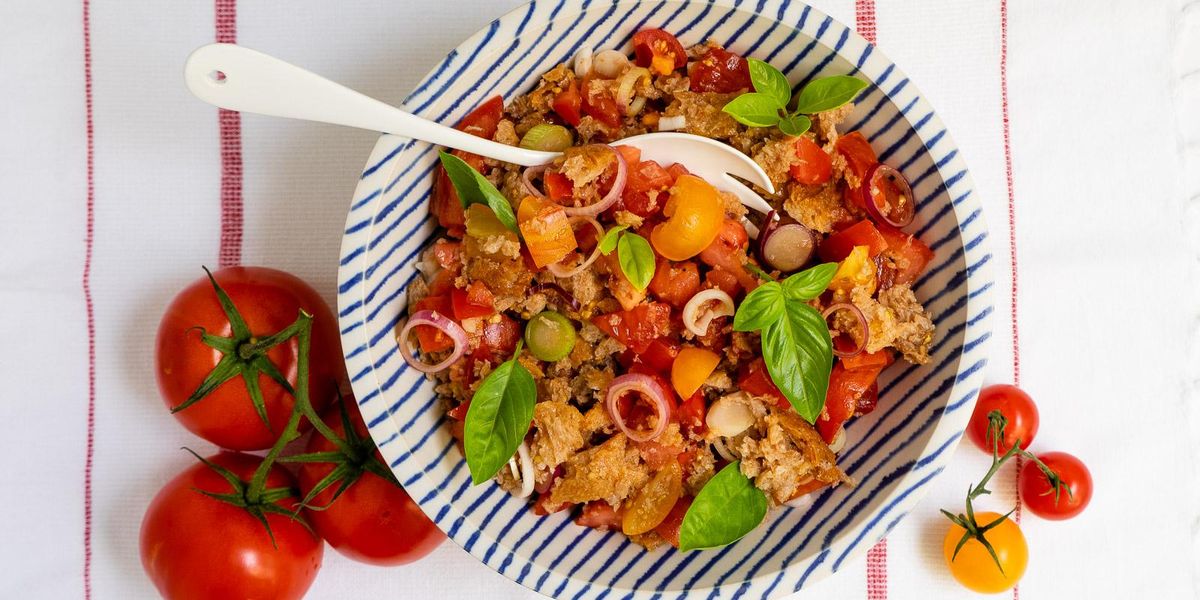 This easy and delicious Tuscan salad is all about the flavors of the Mediterranean summer: ripe, sweet tomatoes, fresh basil and the grassy notes of good extra virgin olive oil. It was designed to use up stale bread, like sourdough or saltless Tuscan loaves. You can add olives, capers or cucumber to make yours more personal. Or take advantage of all the diverse tomatoes that are now available. Panzanella really improves if you leave it in the refrigerator for a couple of hours before serving.
Cut the bread into thick slices. Place in a shallow bowl and soak in cold water for 20 minutes.
Cut the tomatoes into large dice or wedges. Place them in a serving bowl. Finely slice the onion or scallions/spring onions and add them to the tomatoes. Squeeze as much water out of the bread with your hands as possible and add it to the vegetables, crumbling it to the size you prefer.
Make a dressing with the oil and vinegar and season with salt and pepper. Dress the salad and mix well, adding the basil. Put the salad in a cool place or the refrigerator for at least 2 hours before you serve it.