Tuna fillet in potato crust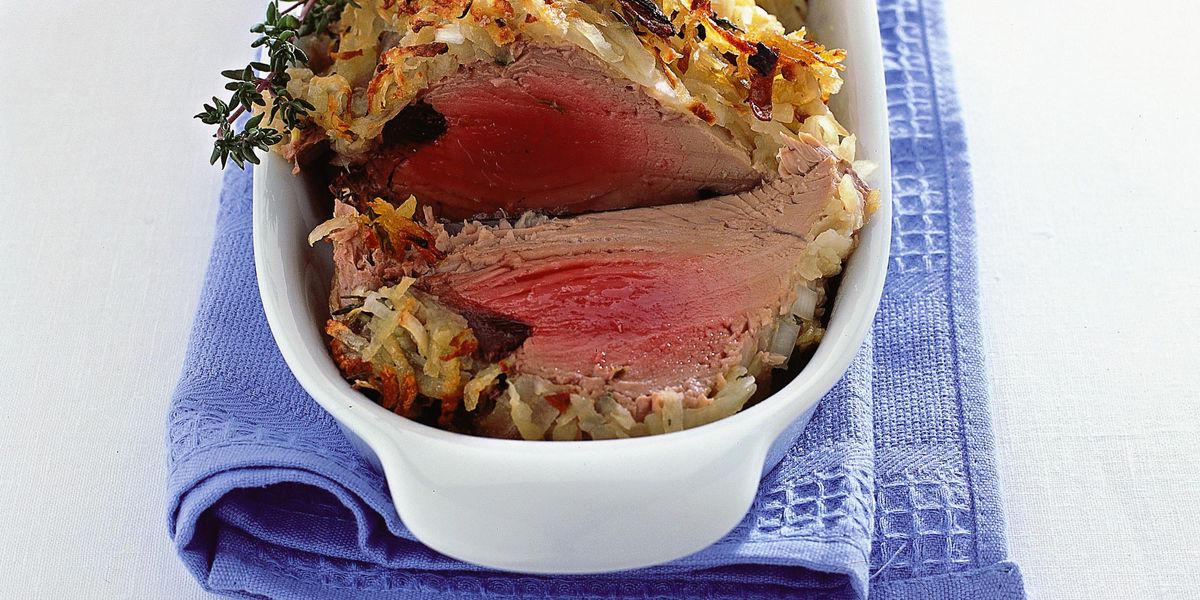 A dish that turns the simple tuna into a second rich and refined.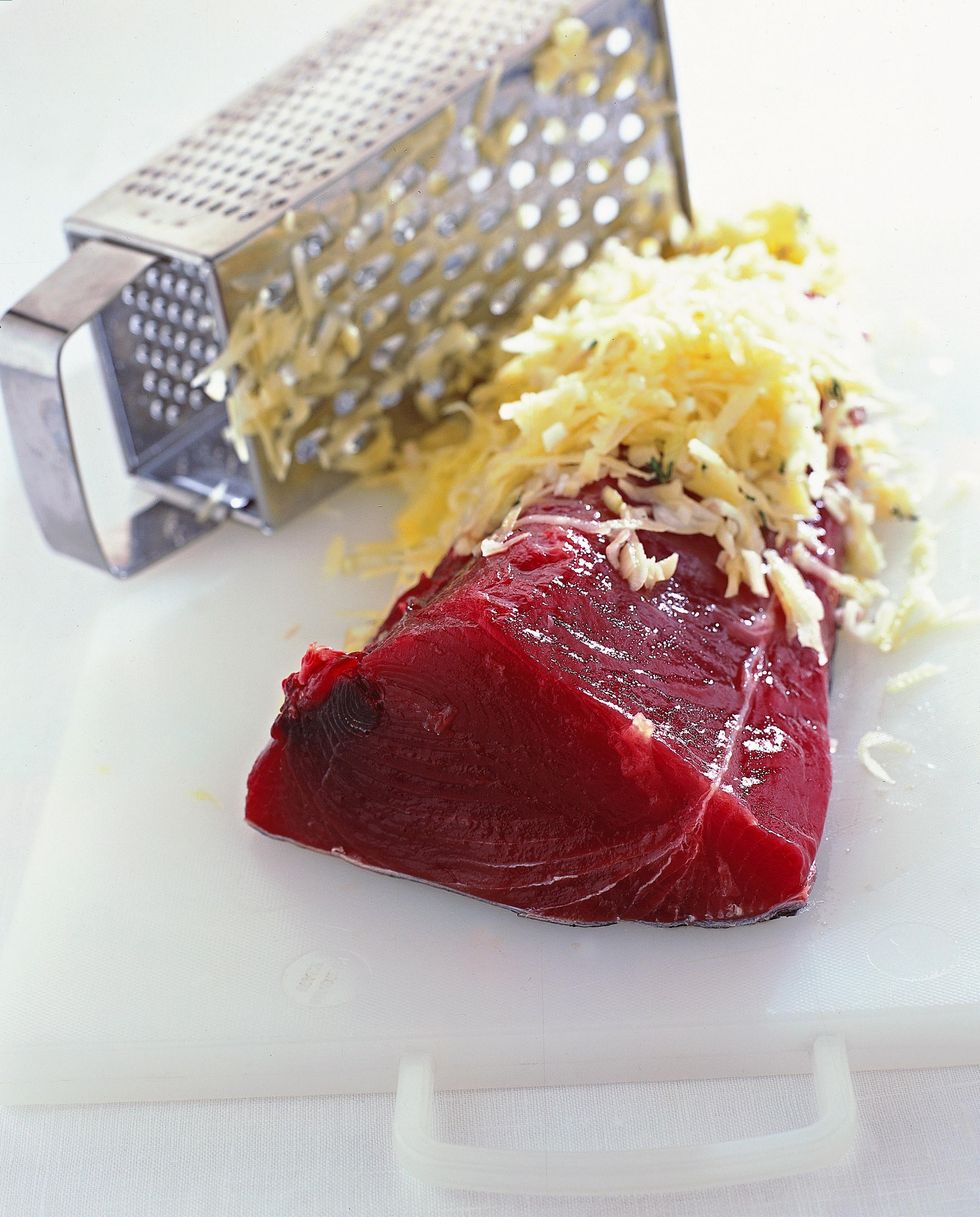 Peel and grate potatoes for tuna fillet in a potato crust. Clean and finely chop the shallots with the sprigs of thyme and add the chopped potatoes to the mixture. Salt, pepper and mix well.
Then place the tuna with the part of the skin resting on a sheet of baking paper. Salt, pepper, sprinkle with a couple of tablespoons of oil, and cover entirely with the potato mixture. Transfer the tuna fillet onto a plate and bake in a hot oven at 180 º for 15 minutes. Then turn on the grill and brown the potatoes for 5 minutes. To enjoy it at best serve tuna fillet in potato crust cut into slices not too thin.