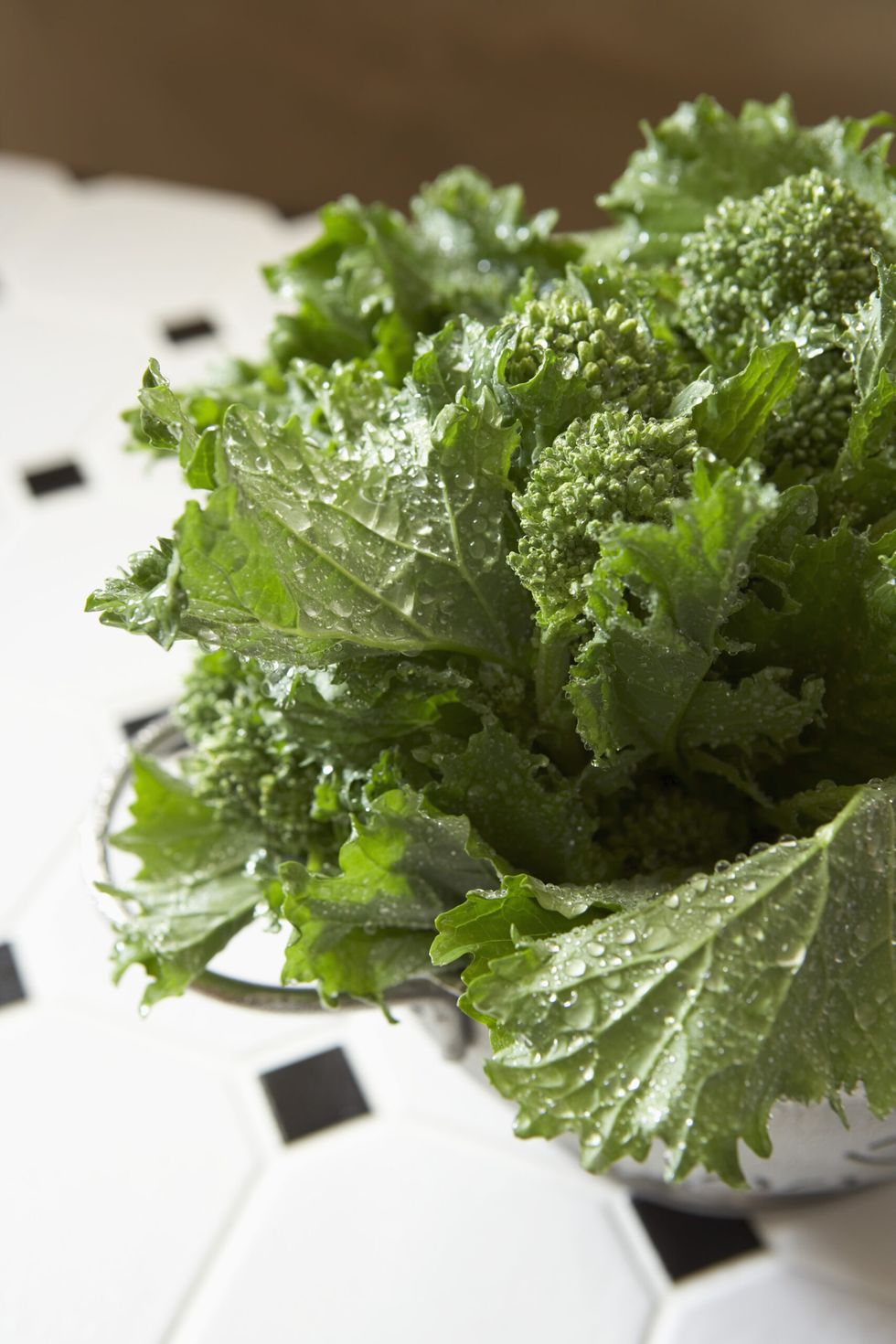 Turnip greens come from the turnip family and are made up of flower cluster, collected when the buds are still closed. They are often boiled in hot water (in this way they acquire a sweeter flavor) or sautèd in a pan with olive oil and garlic. Turnip greens are also excellent as a condiment for Apulian orecchiette.
Although similar to broccoli, turnip greens have a decidedly different taste. Puglia is the queen of the cultivation of this vegetable, included in the List of Traditional Regional Products, but it is also widespread in Lazio, Campania and Basilicata in small plots (700/1000 hectares). These cultivated areas are sufficient for Italian consumption and for the demand from some countries like Germany and Switzerland.
The harvest of turnip greens begins in October and continues until May (all in open field, it is a vegetable that resists the cold). The varieties are distinguished in early and late depending both on the vegetative cycle (turnip top Natalina, Marzatica or Maggiaiola) and on geographical area in which they are grown.
When purchased, the turnip tops must have medium / thin stems, bright color, fresh leaves and no yellow flowers. The large leaves have to be removed, otherwise they are too bitter; only the smaller leaves and the florets are kept. They can be stored in the fridge for about a week.