Vegan panna cotta with orange and blueberry cream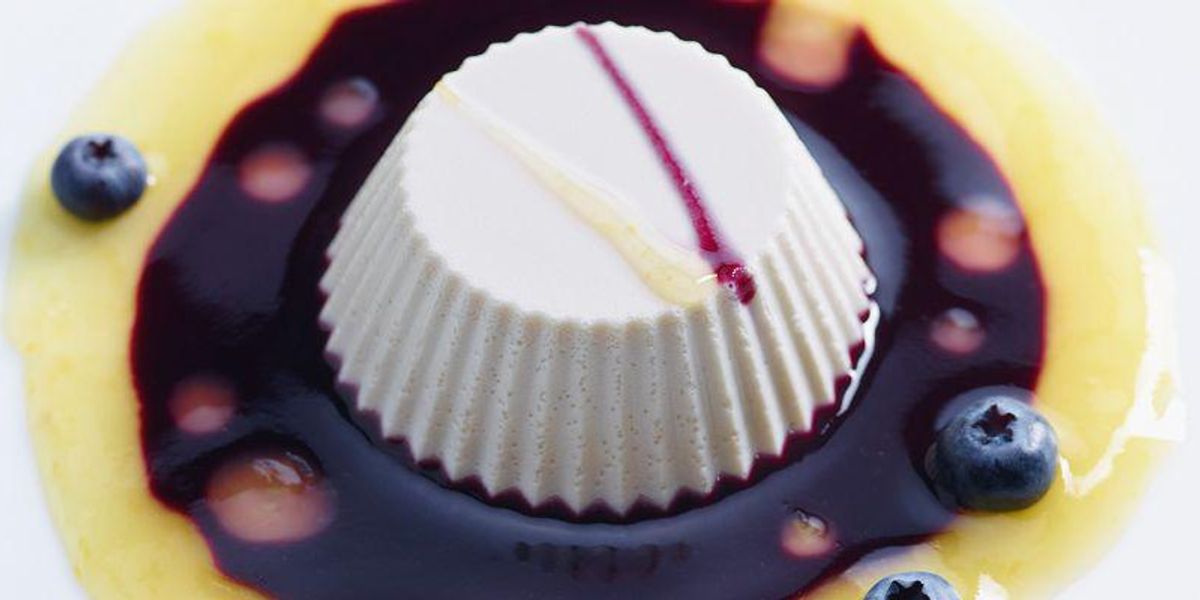 Take a small pot and mix the cream with wheat syroup, a pinch of vanilla and 1-2 spoons of milk; cook everything at low flame and blend from time to time.
In the meantime, use a whisk to melt the agar with the remaining milk. When the cream is boiling, pour the agar gradually.
Cook the mixture for about 2 minutes and keep on stirring. Remove it from the flame and filter it with a strainer in a measuring cup with a spout.
Fill 6 moulds with the obtained mixture, let them cool down at room temperature and then leave them in the fridge for about 2 hours. In the meantime, prepare the creams. In another small pot mix 30 grams of sugar, half of the corn starch and the orange juice; cook for 2 minutes. Pour the liquid in a bowl and let it chill first at room temperature and then in the fridge. Repeat the procedure for the blueberry cream, using sugar and the remaining starch.
Remove the panna cotta moulds from the fridge. Finally, garnish with the two creams as well as with some blueberries. Your vegan panna cotta is ready!