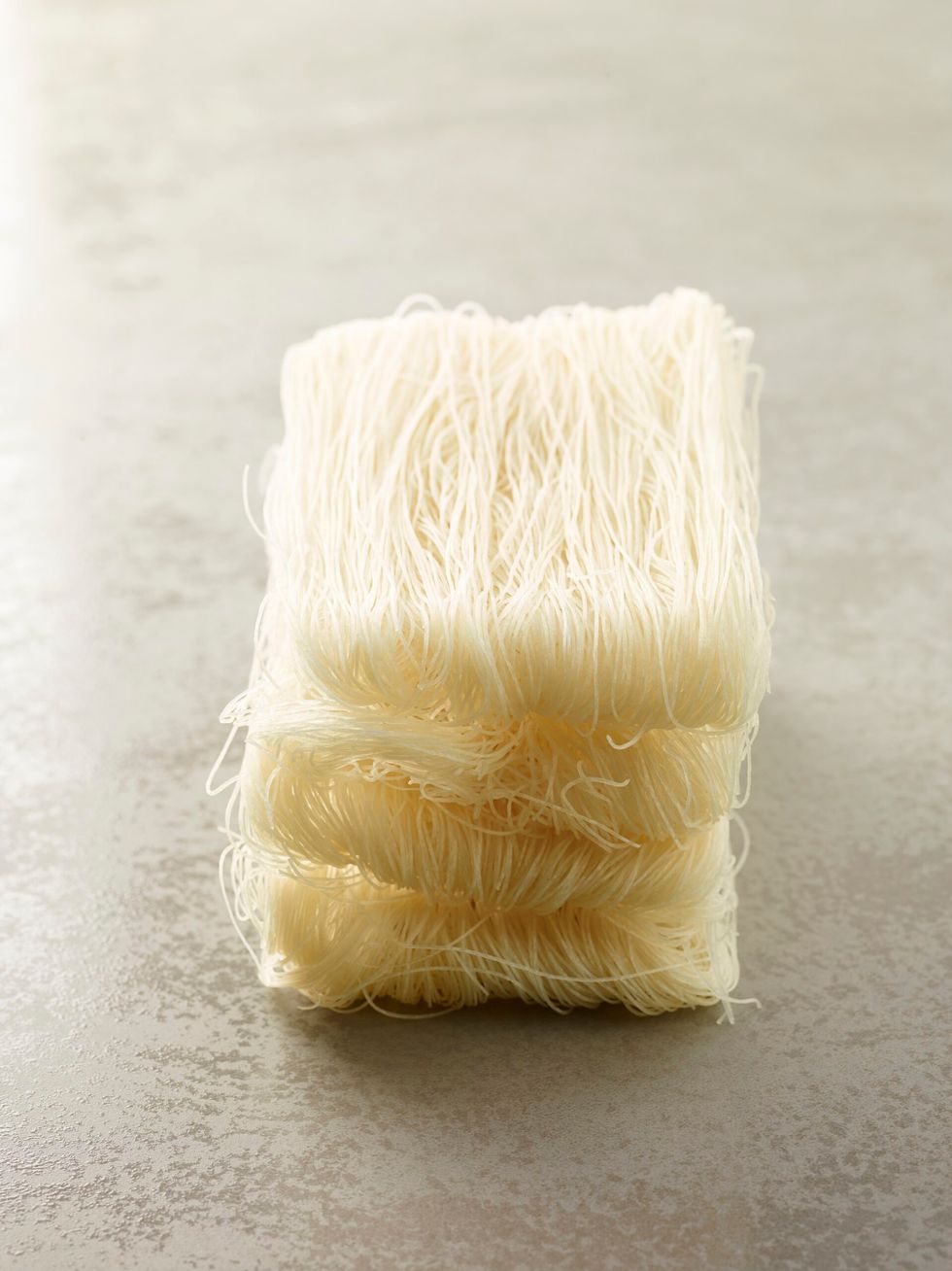 Rice vermicelli. In China they are called mi fen, mai fun, in the Philippines pancit bihoon in Thailand they are bahn hoi: rice vermicelli are a fundamental ingredient of Asian cuisine, very popular due to the ease and versatility of its use in the kitchen.
With a translucent color and elastic consistency we find them in spring rolls, sautéed together with vegetables in many preparations or used in broth in soups.
To be able to skip them, it is necessary to pour plenty of boiling water over the vermicelli and then let them rest for about 6-7 minutes before draining and rinsing them under running water.
For the soups it will be sufficient to add them to the last: they require a maximum cooking of a couple of minutes. They are also a common ingredient on the Italian market.