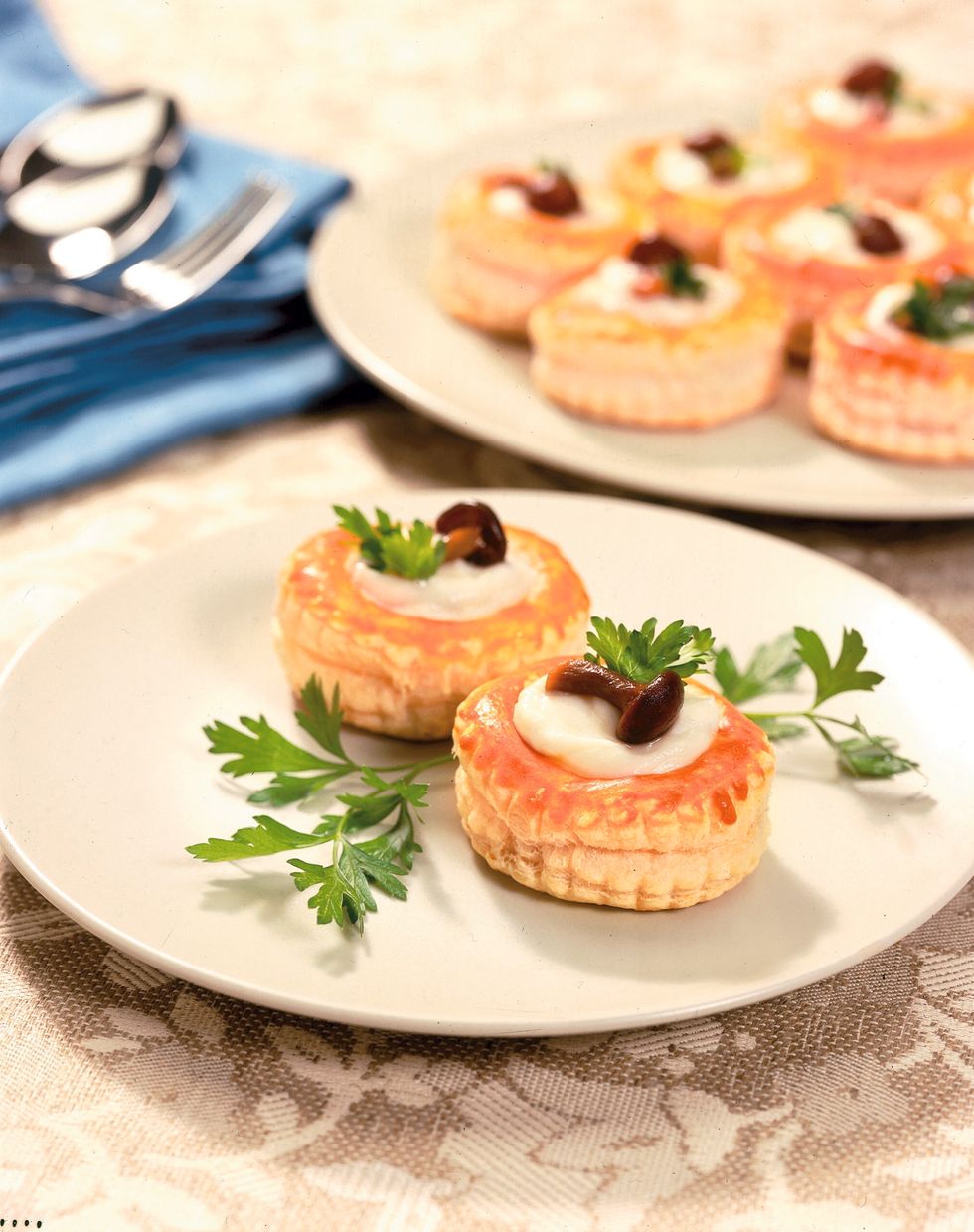 Vol-au-vent (also bouchée) is a French word referring to a small round container prepared with several superimposed layers of puff pastry (hence the name, "flight in wind", referring to its lightness), 1-2 inches high and of different diameter depending on whether it is a single preparation or for several people.
The vol-au-vent can be closed or not with a small lid and is stuffed with various types of fillings, both hot, as a finanziera, creams with cheese or ham, mushrooms, seafood, and cold such as caviar or savory creams (for example of smoked salmon).
Vol-au-vents are served as an appetizer or, in case they are stuffed with cold fillings, as snacks.