White Christmas velouté
Taste this light velouté, a nutritious and healthy meal. It's perfect to prepare for Christmas holydays.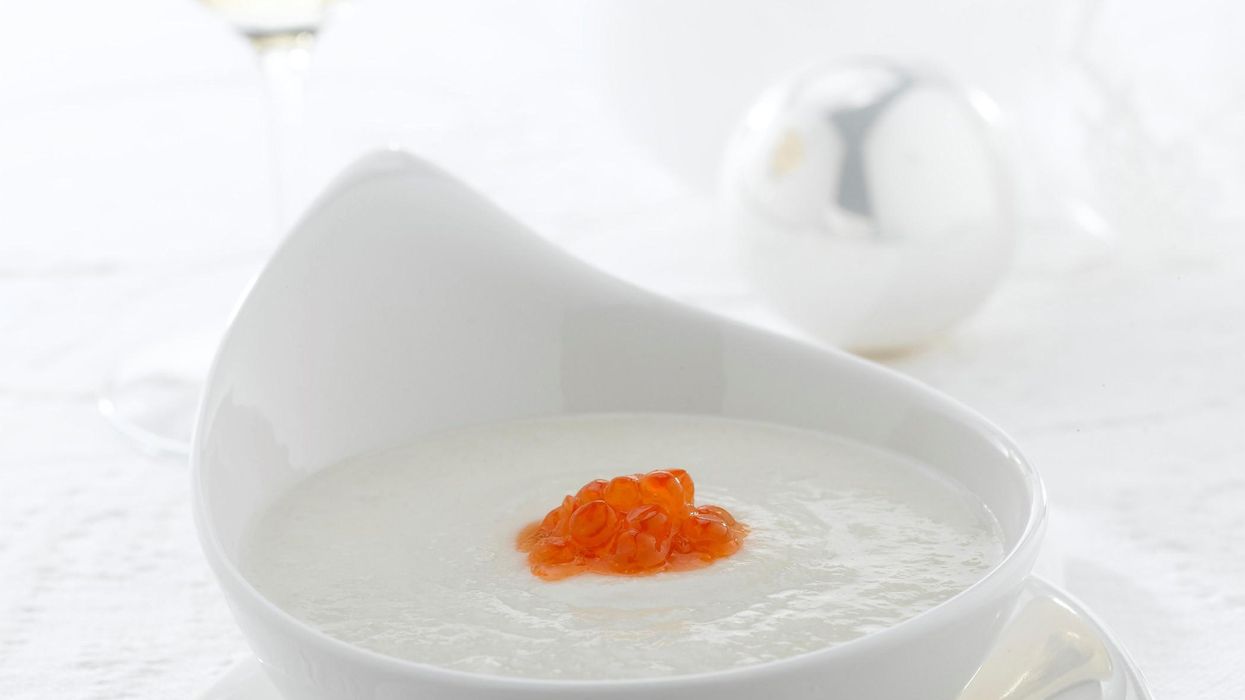 20
60
46 oz cauliflower florets ( 1,3 kg )
1 stalk white celery
1 shallot
6 cups vegetable broth
7 oz fresh cooking cream ( 200 g )
1 clove garlic
2 tbsp extra virgin olive oil
salt ( to taste )
pepper ( to taste )
salmon roe ( to taste )
Fry the ingredients
Chop the garlic and the shallot, put them into a casserole pot with 2 tablespoons of oil, and fry for 5 minutes on low heat. Meanwhile, chop the cauliflower florets and the celery; add the florets and the celery to the garlic and the shallot, and fry for 3 minutes more.
Cook the soup
Pour the broth into the casserole pot; season with salt and pepper, cover, and cook on low heat for about 45 minutes. Remove from the heat, remove the lid, blend the mix, and add the fresh cream.
Complete and serve
Mix in order to amalgamate the velouté, then put the pot on high heat, and cook for 10 minutes always mixing to prevent it from burning. Distribute into the plates and let the soup rest for 5 minutes. Add a teaspoon of salmon roe on each plate and serve.