White focaccia with sage, lemon and capers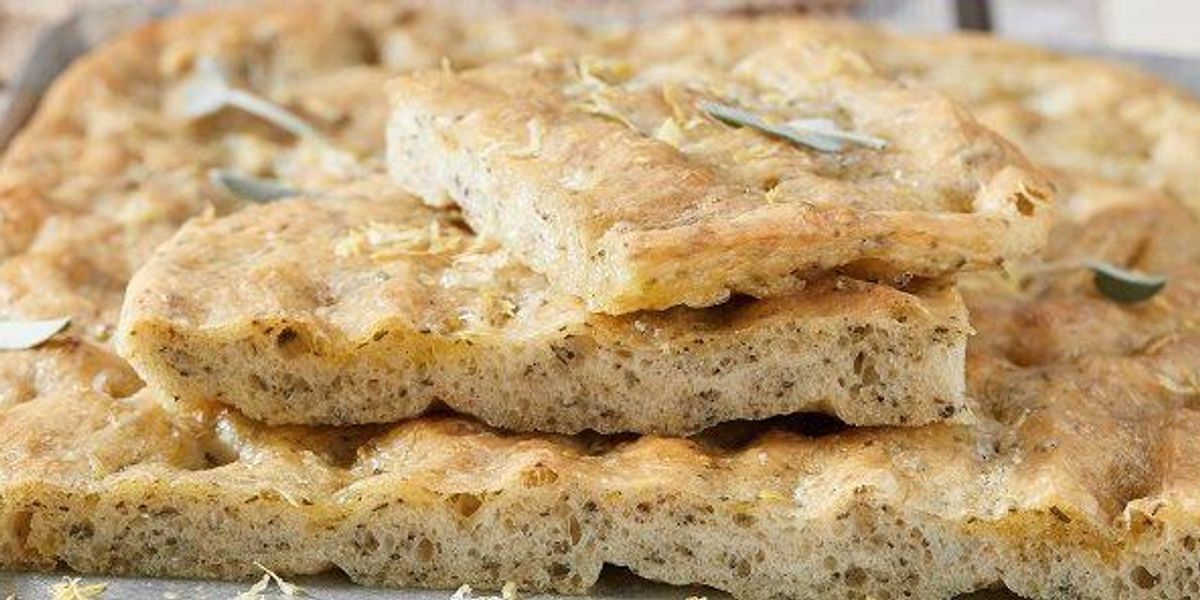 Soak the capers in lukewarm water for about 30 minutes, then drain and mince them.
Wash the lemon and grate its zest. Afterwards, mince the sage leaves.
Mix the prepared ingredients with flour, yeast, 40 ml of olive oil and 300 ml of lukewarm water; knead the dough for 3 minutes.
Add 8 grams of salt and knead for another 8 minutes. Later, form a ball, make a cross on it and let it rest for 1 hour until the dough rises (it should be covered with a cloth)
After the leavening, spread the dough on a baking tray with olive oil and let it rest there for 30 minutes. Afterwards, press it with your fingers and cover the focaccia with 10 ml of water with 3 spoons of olive oil and a pinch of salt. After you've done so, let the focaccia rise for another hour. Finally, cook the focaccia in a pre-heated oven at 240° for 25 minutes.