Agnolotti in broth: the recipe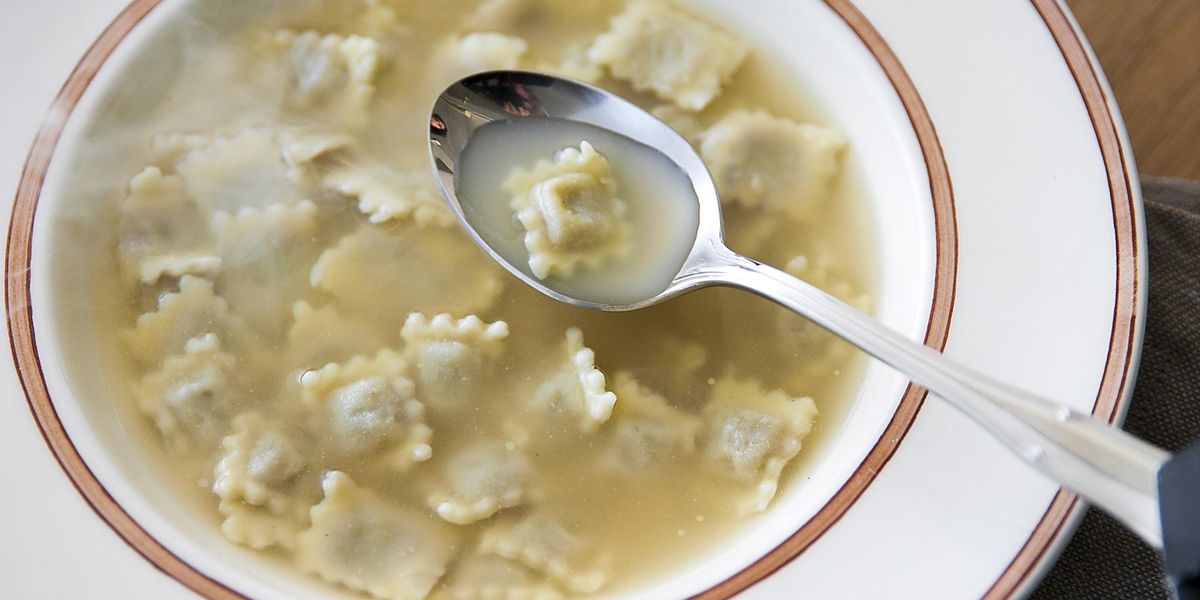 The step by step guide to cook traditional agnolotti in broth: a hot and tasty first course, perfect to bring to the table at lunch or at Christmas dinner.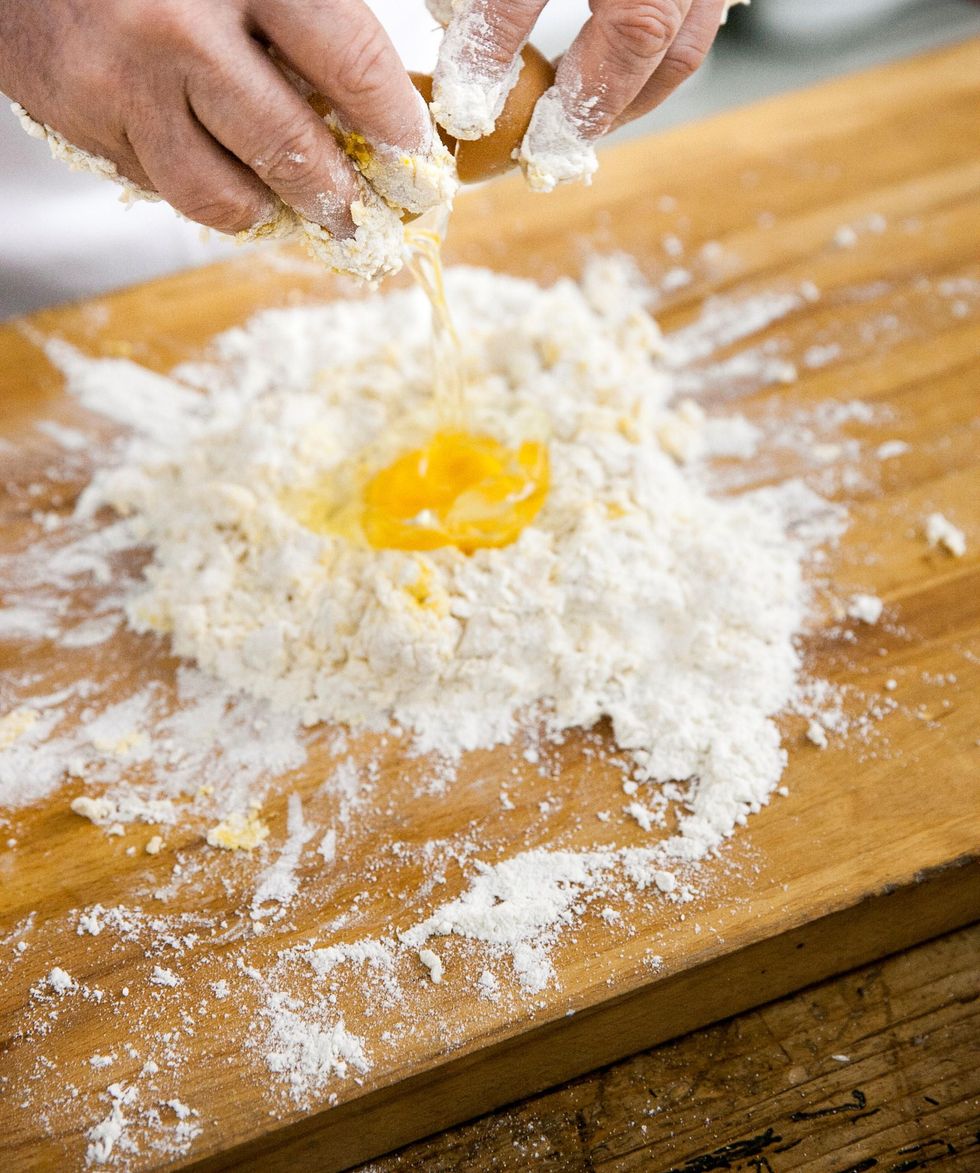 Knead the flour with the eggs until you get a homogeneous dough; from the shape of a ball and let it rest for 30 minutes.
Spread the dough on a 0.5-inch thick sheet and cut out many squares of 1 inch on the side with a toothed wheel.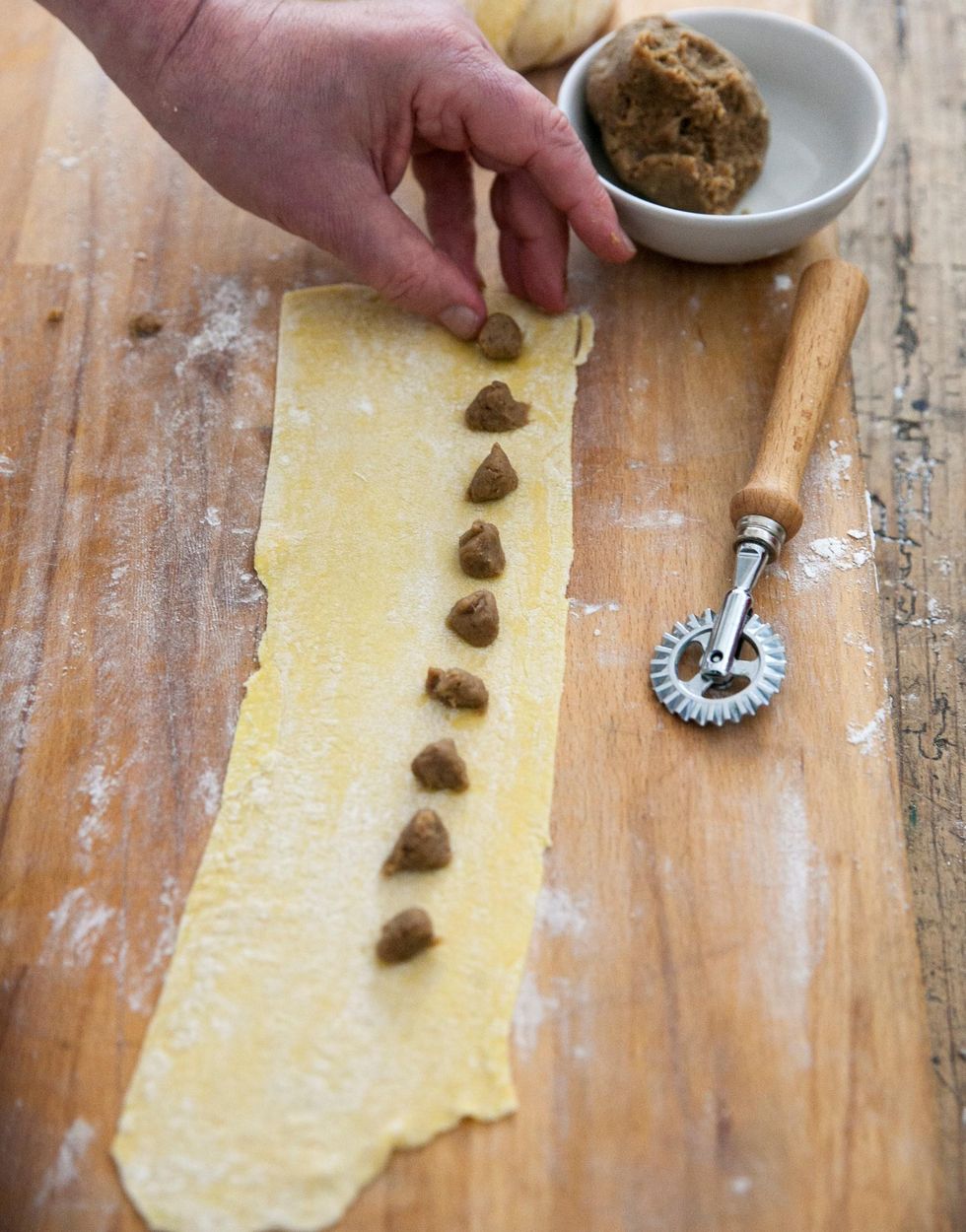 Put the capon in a pot with 10 cups of cold water, add the vegetables, and cook for 1 hour from the boil. At the end filter and salt the broth.
Switch to the mixer the beef with the onion and the needles of the sprig of rosemary. Peel the sausage and unpack. Transfer beef and sausage to a pan with oil and brown for 10 minutes.
Mix the meat with the egg, half parmesan, a grated nutmeg, salt, and pepper. Arrange some of the mixtures in the middle of half the squares of dough, cover with the other squares and seal the agnolotti.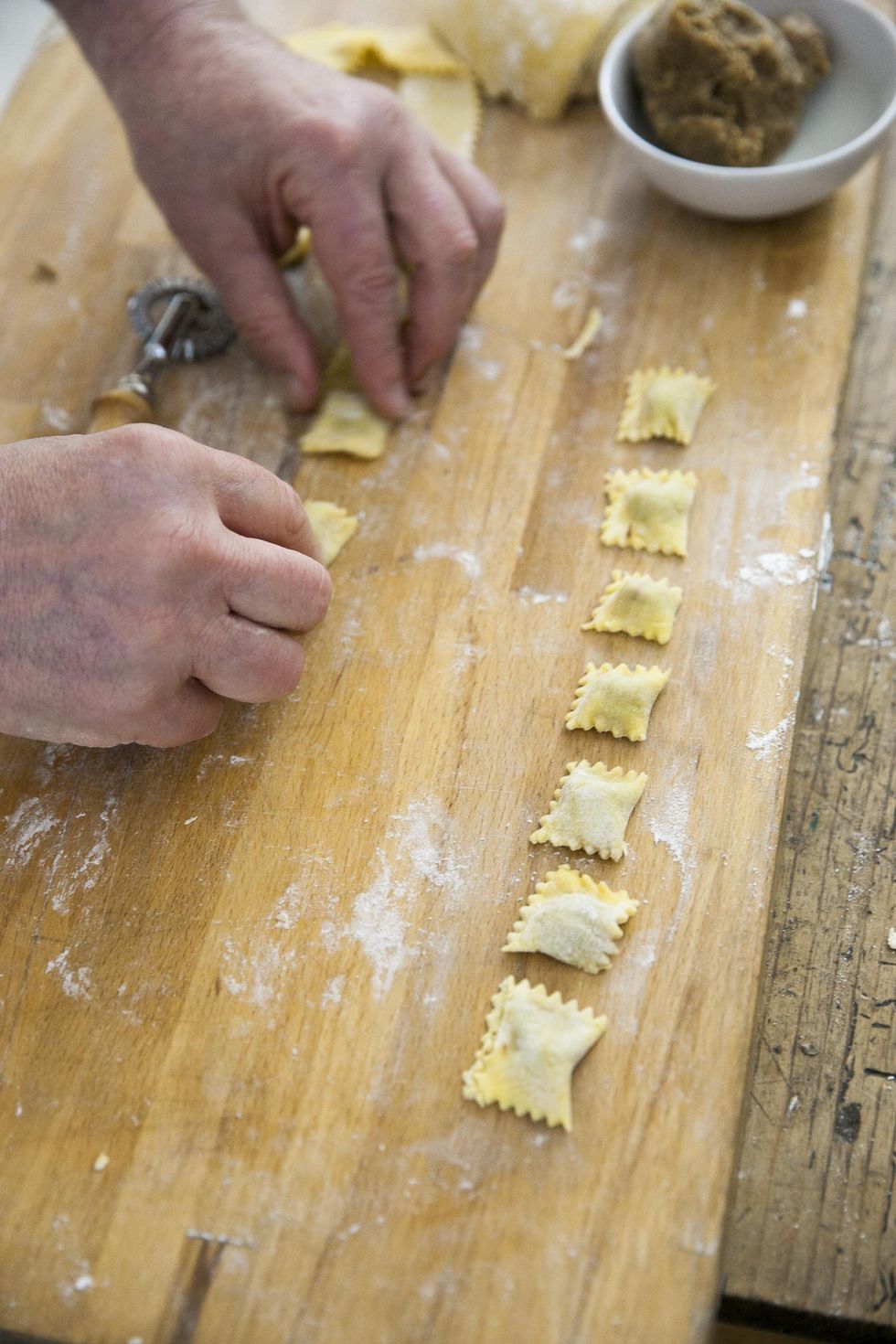 Boil the broth and boil the agnolotti al dente.
Distribute the agnolotti in broth, sprinkle with the remaining parmesan cheese and serve.