Baked Peaches with Amaretti Stuffing
If you can find crunchy amaretti biscuits, this easy classic from Piedmont will become one of your favorite summer desserts. You can even make it using peaches that are too firm to eat raw. Serve them hot or cold, with cream, yogurt or ice cream.
Preheat the oven to 350°F/180°C/GasMark4.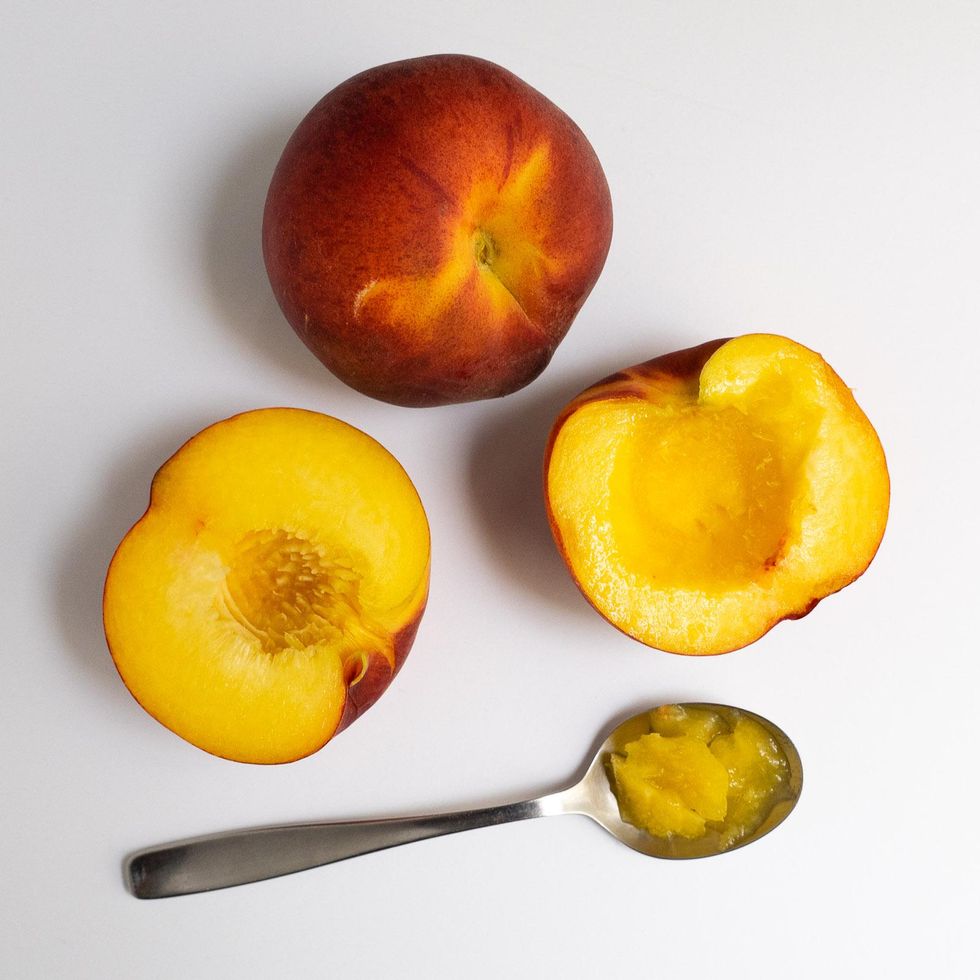 Rinse the peaches. Cut them in half and remove the pits (or stones). Using a small spoon, enlarge the hollows left by the pits by scooping out some of the peach flesh. Be careful not to break the skin underneath. Sprinkle the peach halves with lemon juice and arrange them in a baking dish in one layer.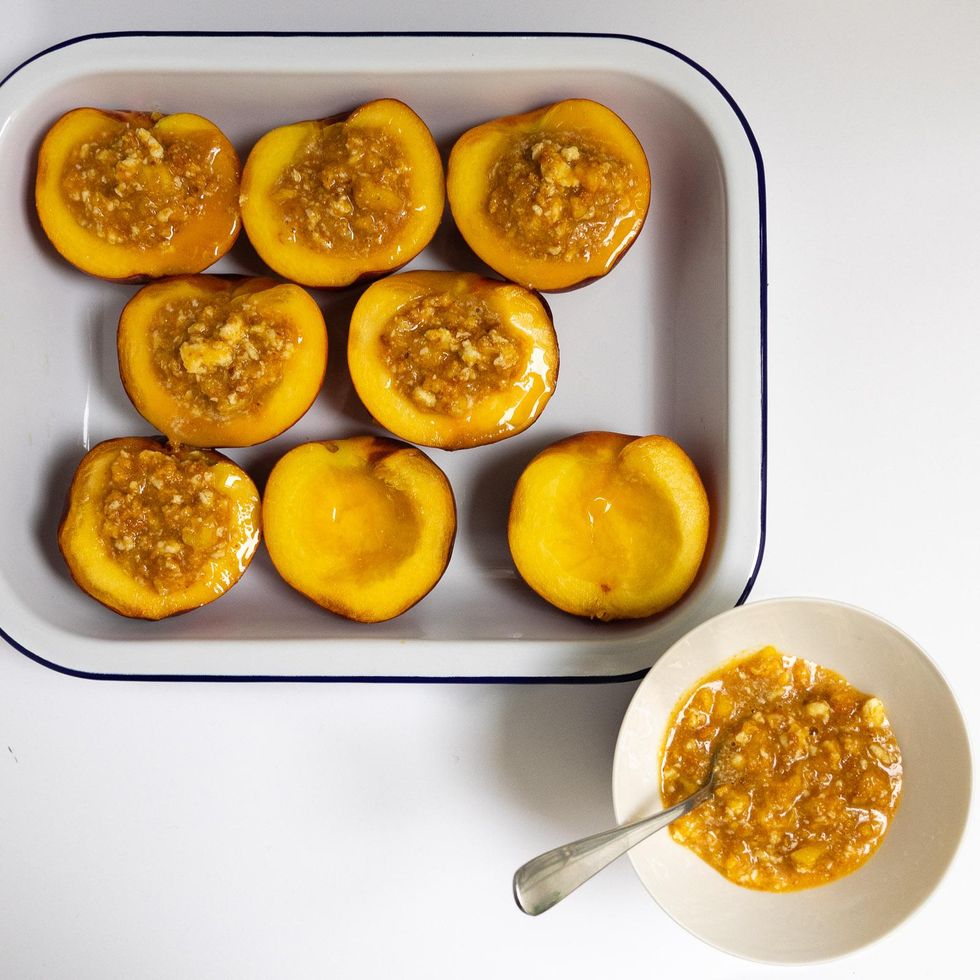 Using a fork, mash the scooped-out peach flesh in a small bowl. Soften the cookie crumbs in the Marsala or brandy for a few minutes. Beat half of the butter until soft. Stir in the amaretti mixture and the mashed peach. Add the remaining ingredients and mix well.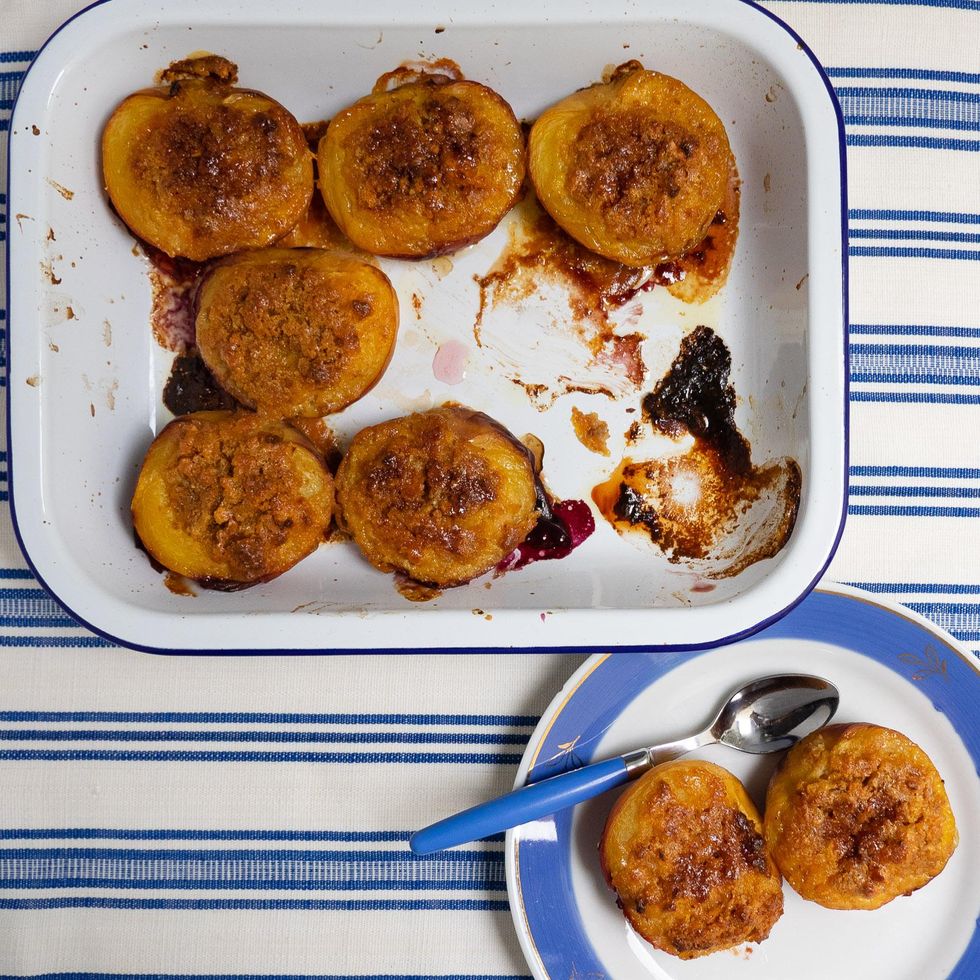 Divide the amaretti mixture into 8 parts. Using a small spoon, fill the peach hollows, mounding the stuffing up in the center. Dot the tops with the remaining butter. Bake for 35-40 minutes, or until the amaretti is golden brown. Serve hot or cold.