Penny buns and blueberries rice with zucchini blossoms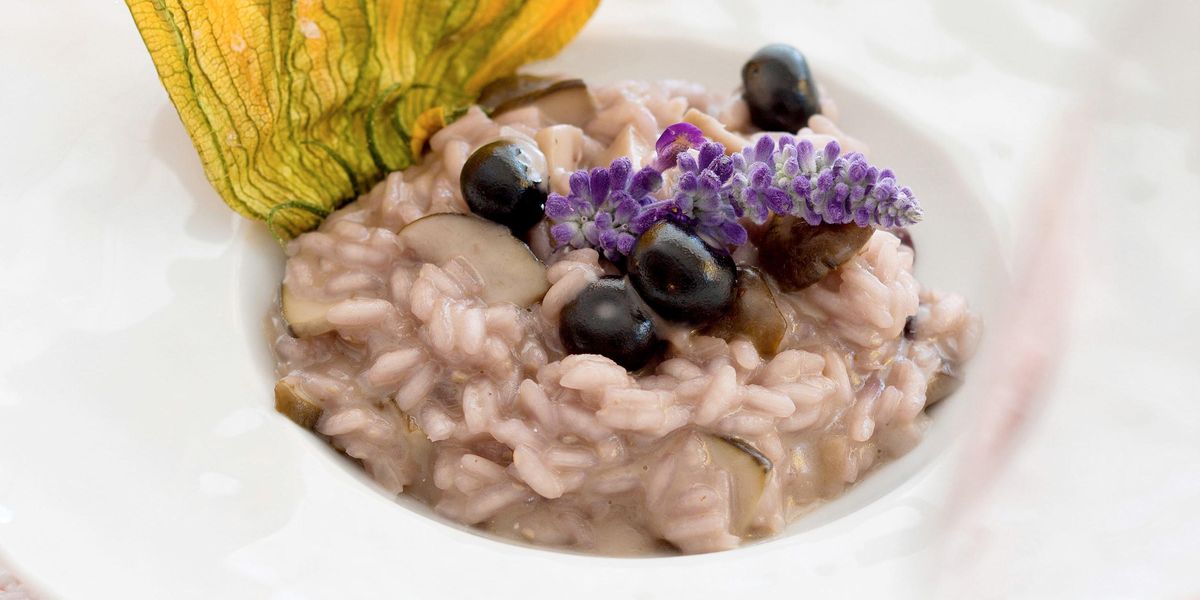 The penny buns and blueberries rice with zucchini blossoms is a creative main course, perfect to enjoy on a fall dinner.
Cook the mushrooms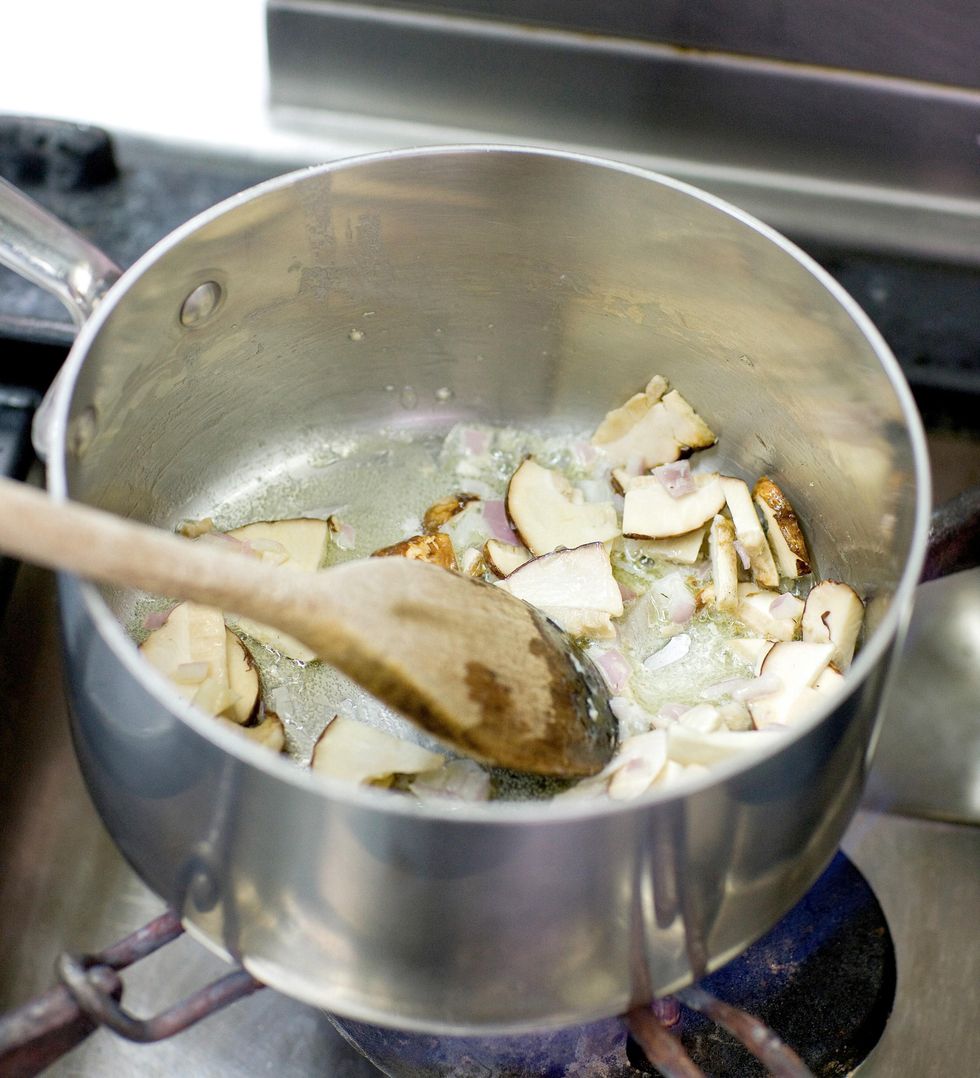 Clean the mushrooms and cut them into thin slices. Chop the shallot and fry it on low heat in a casserole pot with some butter; add the cut mushrooms and half of the blueberries, and let them brown.
Cook the rice
Add the rice to the casserole pot and let it toast, then pour the boiling broth into it, and cook for about 15 minutes. Remove the pot from the heat, stir with the parmesan cheese, add the remaining blueberries (but keep some blueberries aside to decorate), and stir.
Complete and serve
Clean the zucchini blossoms removing the pistils; place a blossom on the edge of each plate, enlarging the petals; serve the risotto on 4 plates, decorate with the blueberries, and if you want, dust the plates with some parmesan cheese.