Chili croquettes on the stick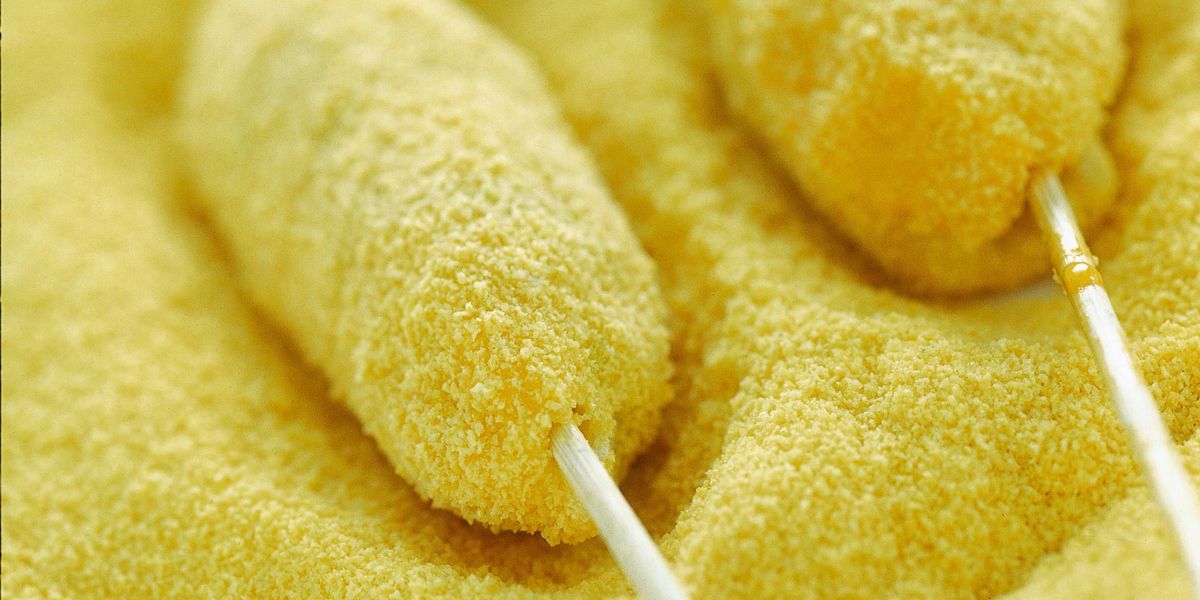 A variation of the traditional potato croquettes enriched with a practical stick and the tasty aroma of hot chili
​Wash the potatoes, place them in a large pot, cover with cold water, salt, put on the lid, and cook for 40 minutes. Then drain, let them cool slightly, peel and mash with the potato masher.
Add to the mashed potatoes the egg yolk, pecorino cheese, salt, 1 tablespoon chopped parsley, the tip of a teaspoon of chili powder.
With the mixture of potatoes, prepare many oval meatballs of the same size and stick them on long wooden sticks. Then Easter in 1 beaten egg and then in a mix of 3 ounces of breadcrumbs and 1 ounces of cornflour.
Fry the chili croquettes on the stick in plenty of hot oil, press with a perforated scoop and let them dry on kitchen paper. Serve them very hot.