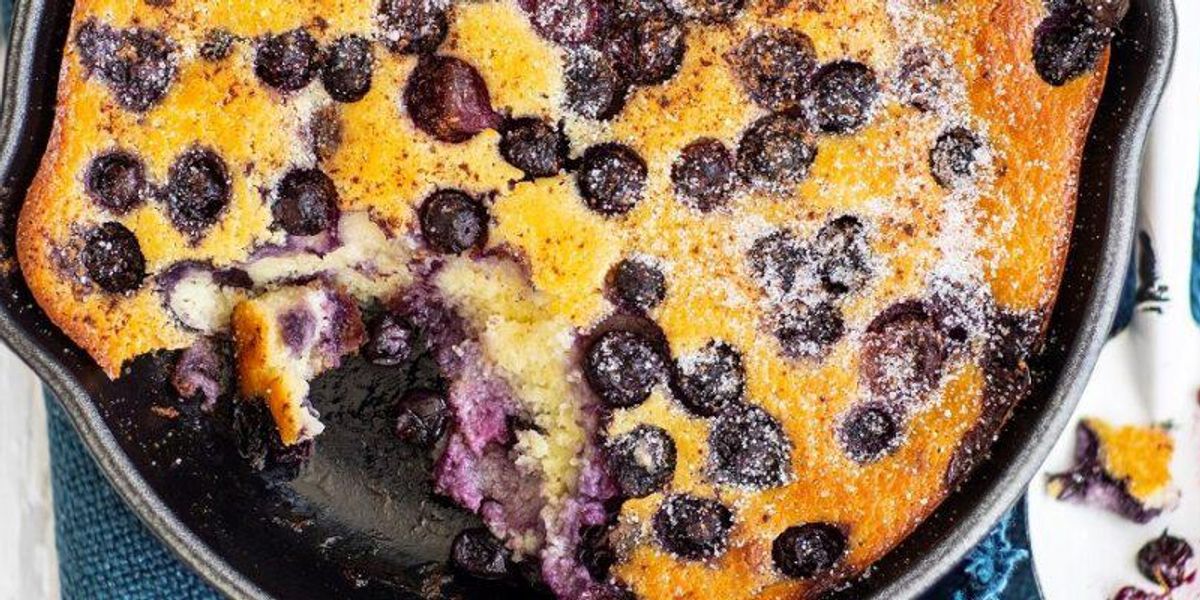 In a bowl beat the eggs with sugar, then add the melted butter, vanilla seeds, ricotta and sour cream. Stir until obtaining a uniform mixture. Afterwards, add the flour (previously sieved), baking powder and a pinch of salt.
Butter a baking tray of 22 cm in diameter and pour in it the mixture. After you've done so, cover with some blueberries and bake at 180° for about 50 minutes.
In the meantime, mix 1 spoon of sugar with 1/2 spoon of cinnamon. Remove the cake from the oven and scatter the prepared blend over it. Serve your cinnamon & ricotta cake when lukewarm or cold.