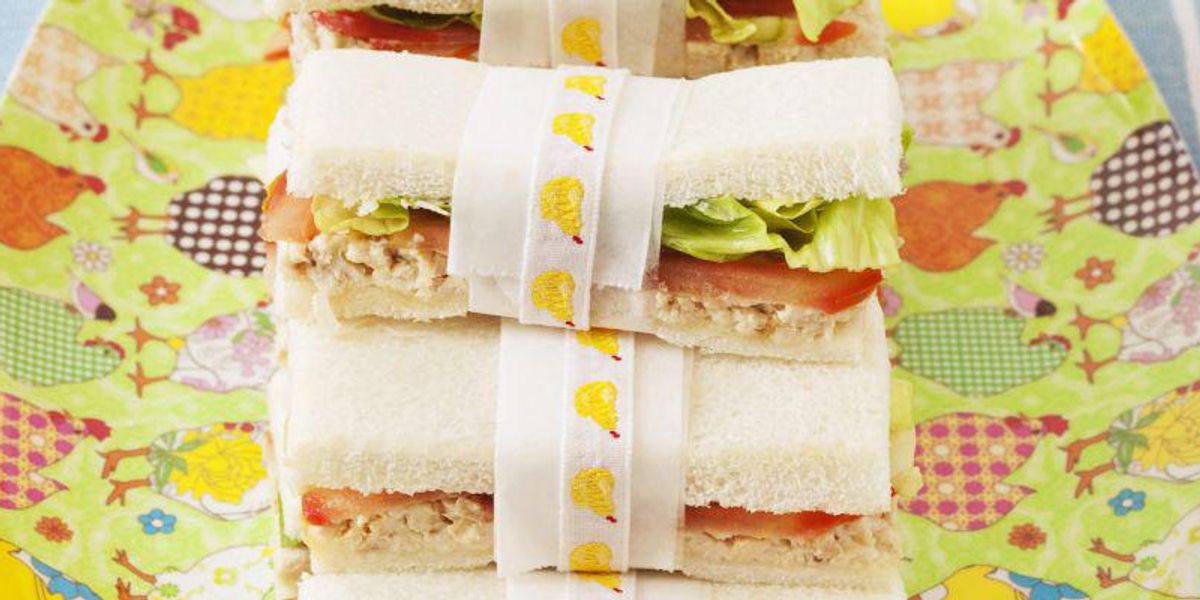 These tuna sandwiches are a great alternative to those of chicken and ham. Ideal also for a buffet or a quick meal.
Prepare the mayonnaise for the tuna sandwiches.
To obtain about 300 grams of homemade mayonnaise, put in a mixer 1 yolk and 1 egg (make sure they are at room temperature). Then add a pinch of salt, lemon juice, a dash of vegetable oil and finally mix until the mayoinnaise has acquired a thick texture. Transfer 150 grams of mayonnaise in a bowl and keep the other part aside.
Prepare the stuffing.
Mince the anchovies and the capers, then drip 100 grams of tuna in oil, reduce it with a fork and add it to the mixture of anchovies and capers. Blend the ingredients until they are well combined. Wash and dry the leaves of lettuce and cut the tomatoes in thin slices. Keep the remaining tuna in another bowl.
Prepare the bread wedges.
Take two wedges of bread and spread some tuna sauce on one of them, place on it also 1 or 2 slices of lettuce, a piece of tuna and finally the tomato slices. Cover with the other wedge of bread (previously spread with the homemade mayonnaise). Wrap the sandwich in cling film and let it rest in the fridge for about 30 minutes. Repeat this process for the other sandwiches.
Finish.
Remove the sandwiches from the fridge and cut them in half in order to obtain 2 triangles. Your tuna sandwiches are ready!