Cod and anchovies fishball skewers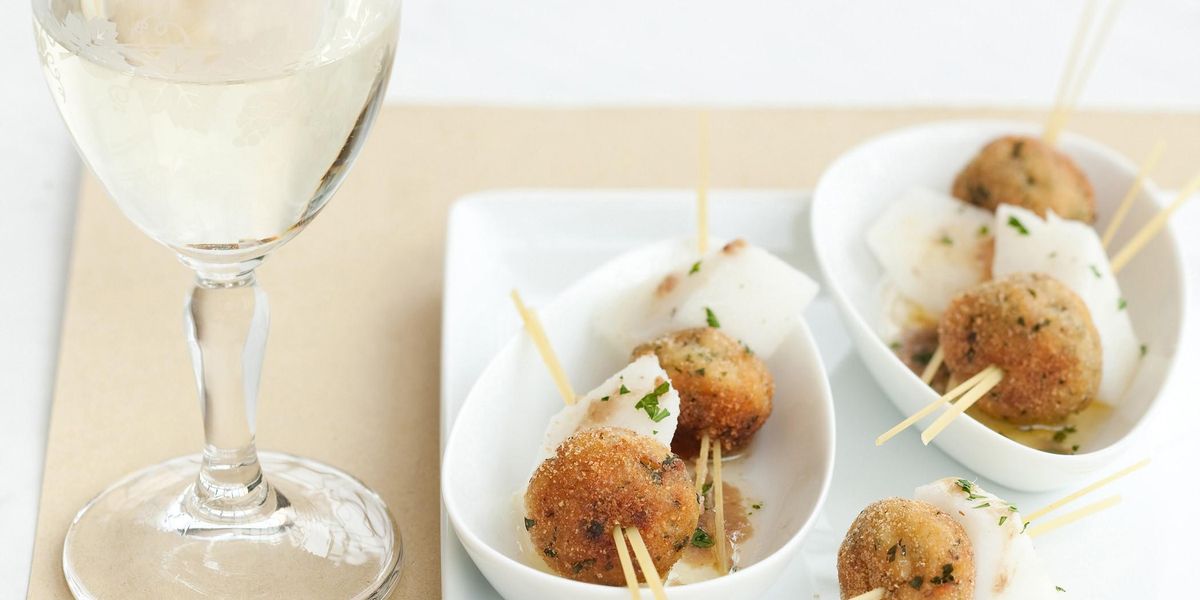 Mix the ingredients
In order to obtain perfect cod and anchovies fish ball skewers, mince with the mixer the cod pulp and the slice of pan loaf, then add the yolk, half of the parsley, salt, and pepper. If the mix is too soft, you can add the breadcrumbs needed.
Prepare the polenta
Cut the polenta in 24 rhombuses, lean it on a baking tray lined with baking paper and warm it up at 390°F.
Compose the skewers and cook
Make 24 fish balls, pass them in the breadcrumbs and fry them in a pan with 1 inch of hot oil. Prepare 24 skewers and stick on them one fish ball and one polenta rhombus. In another pan melt the butter with the anchovies, add the remaining parsley, pour the sauce on the cod and polenta skewers, and serve.