Crunchy sandwich with Nutella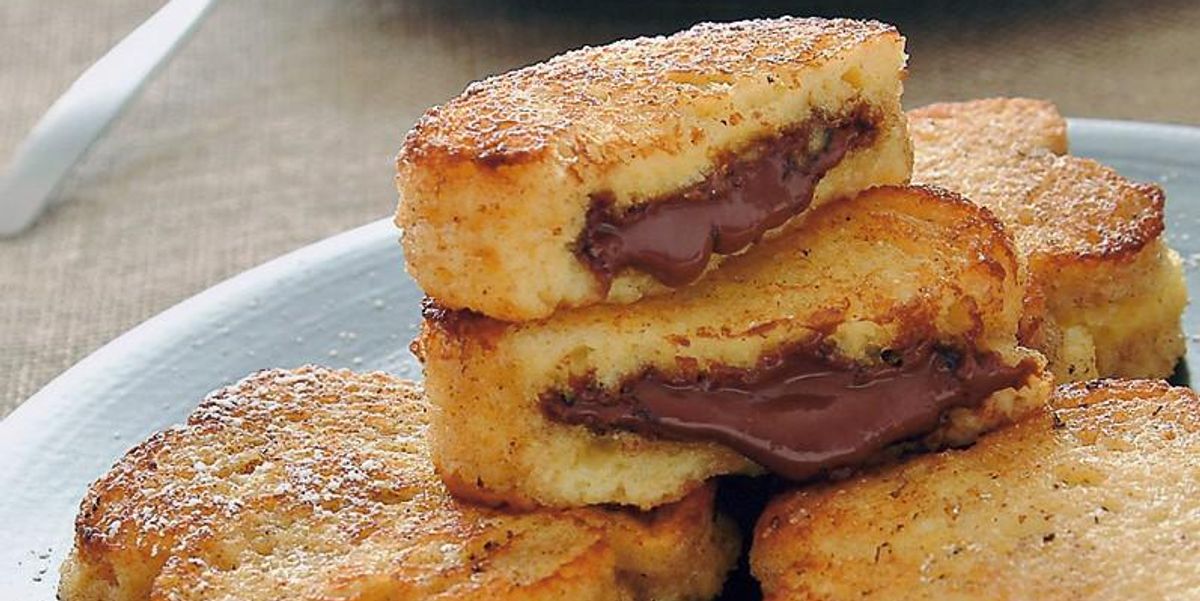 Crispy sandwiches stuffed with Nutella are a real treat! A delicious treat that satisfies that moment when you want something really tasty. An easy recipe.
​How to make crispy sandwiches: Prepare the ingredients for crispy sandwiches. Transfer the Nutella to a bowl, cover it with cling film and put it in the fridge for a few hours until it has solidified. Peel the eggs in a bowl, whisk just, dilute slowly with the milk and continue to beat until the latter is completely amalgamated.
Make the sandwiches. Align the slices of croissant bread on a cutting board and, with a shaped dough cutter, get 8 shapes (flowers or the design you prefer); divide the solidified Nutella at the center of 4 bread flowers, cover them with the remaining ones, and press lightly with the palm of your hands so that the bread adheres as much as possible.
​Complete and serve the crispy sandwiches. While you melt the butter in a non-stick frying pan, quickly pass the ready-made Nutella sandwiches in the egg and milk mixture and put them in the bubbling butter. Fry them gently turning a couple of times with a scoop until they are golden and crisp. Remove the crispy Nutella sandwiches from the fire, sprinkle with icing sugar to taste, and serve immediately.