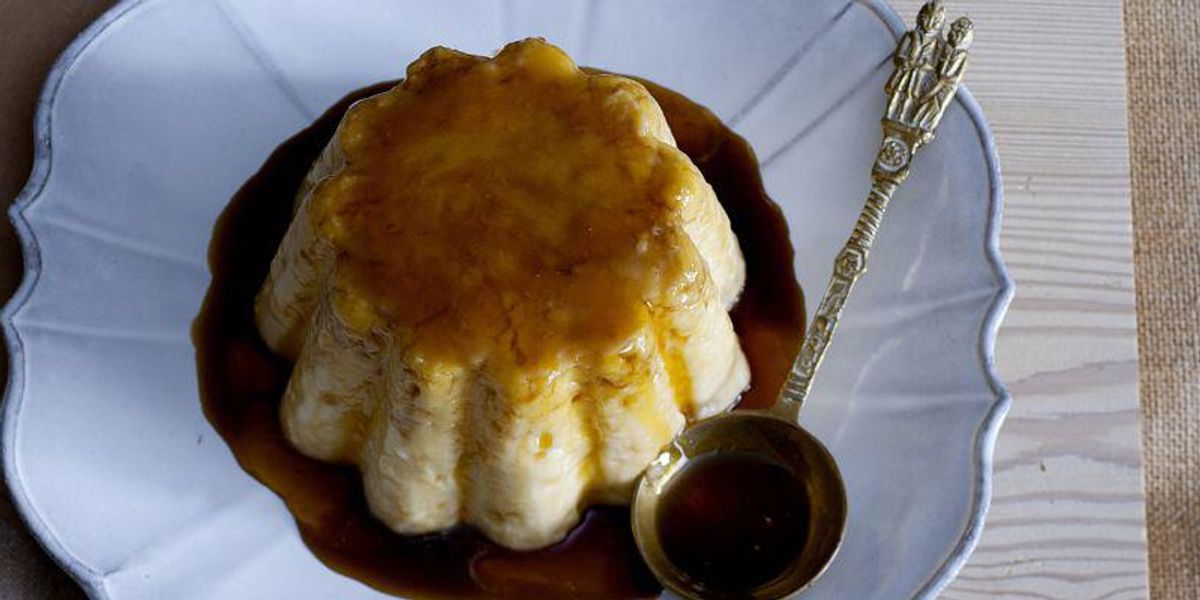 The preparation of this typical English dessert is rather long, but with a guaranteed result! Discover the recipe!
Take small pot and mix 80 grams of sugar with 1 teaspoon of lemon juice and 4 spoons of water, then cook until obtaining a brown caramel.
Now take a pudding mould (of 0,7 l) and cover its bottom and sides with the previously prepared caramel.
Melt the butter in a saucepan and then add the flour, mixing only one time with a wooden spoon. Add also the milk and cook this kind of bechamel at low flame for 5-6 minutes. Pour the mixture in a bowl and add the remaining sugar, afterwards let it chill.
At this point divide the yolks from the whites and add the first ones to the mixture of flour and milk. Then, add also the rhum.
Beat the whites and once you've done so, add them to the mixture. Then, pour everything in the pudding mould. Put the mould in a double boiler (the water should be 2/3 of the mould's height) and cook 5 hours in bain-marie, adding water every time it evaporates.
After 5 hours, place the pudding in a pre-heated oven at 180° for 1 hour. Afterwards, remove the pudding from the oven and when it is lukewarm, let it cool down in the fridge for 4 hours. Finally serve your English pudding in a course plate.