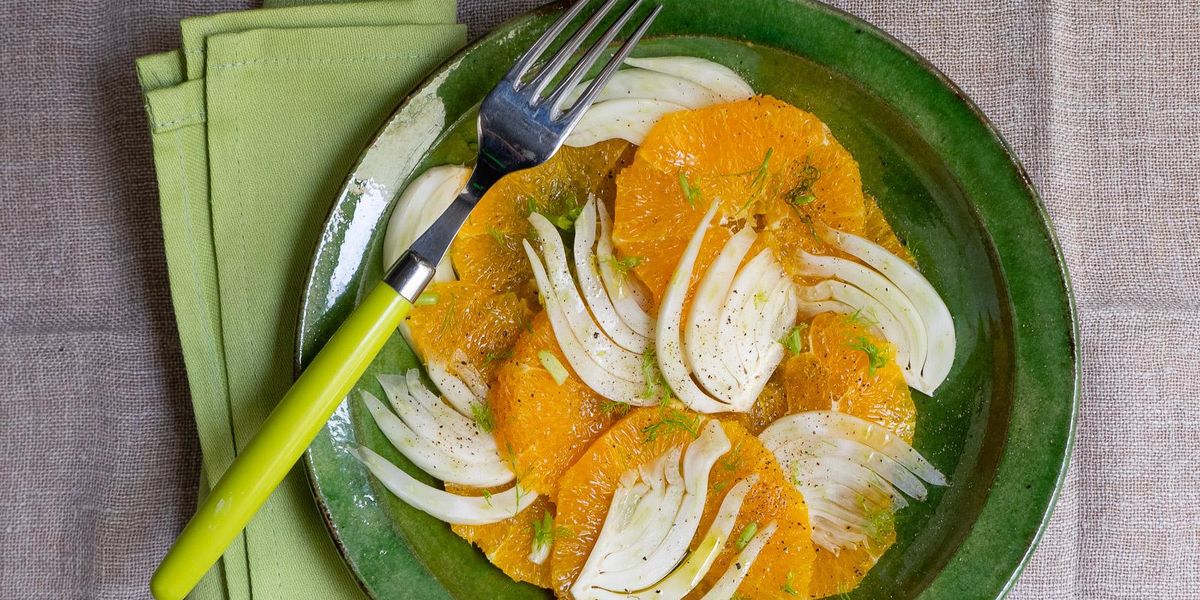 This refreshing and unusual salad is Sicilian in origin. It's easy to make and perfect when you want something light but flavorful to start your meal.
Rinse the fennel, removing any tough or browned outer leaves. Slice the fennel bulbs in half from top to bottom, and then into quarters. Remove the hard triangular core at the bottom of the bulbs. Thinly slice the fennel and place it in a serving bowl.
Peel the oranges using a sharp knife, cutting away the bitter white pith. Slice thinly, halving each slice if they are too big. Combine the orange slices with the sliced fennel, adding any juice from the oranges.
Mix the oil and lemon juice together. Season with salt and pepper. Pour the dressing over the salad. Mix well.
Chop or tear the herbs and sprinkle them over the salad before serving. Eat at room temperature or chilled.