Frittata with spicy sausage and scamorza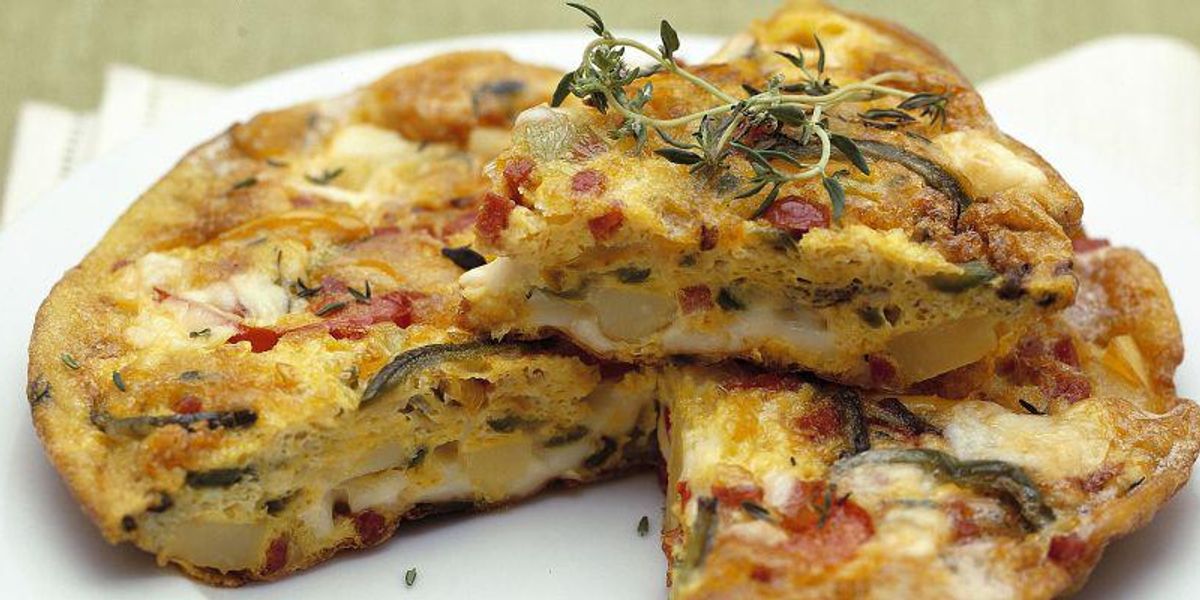 An easy and quick side dish to prepare when time is not on your side.
Wash, peel and chop the potato, then clean the peppers and cut them in stripes. Peel and chop also the spring onions. Afterwards mince the dried sausage and cut the cheese into little pieces.
Heat a non-stick pan with olive oil and cook the potato pieces for about 10 minutes, after this time dry them with some blotting paper. Clean the pan you've just used, add 3 spoons of olive oil and cook the peppers at high flame for 10 minutes. Then add the sausage and the onions and cook for 10 more minutes, stirring the mixture from time to time.
At this point beat the eggs with 2 pinches of salt and abundant pepper. Add to them the potatoes, the pepper mixture, scamorza and a dash of aromatic herbs. Blend the ingredients carefully.
Cook the egg-mixture in the pan with olive oil for a minute, then lower the flame, cover and leave it to set for 4 minutes. Use a lid to turn the omelette and cook the other side with the same method. When the omelette is finally ready, let it slide on a dish and serve it hot or lukewarm.