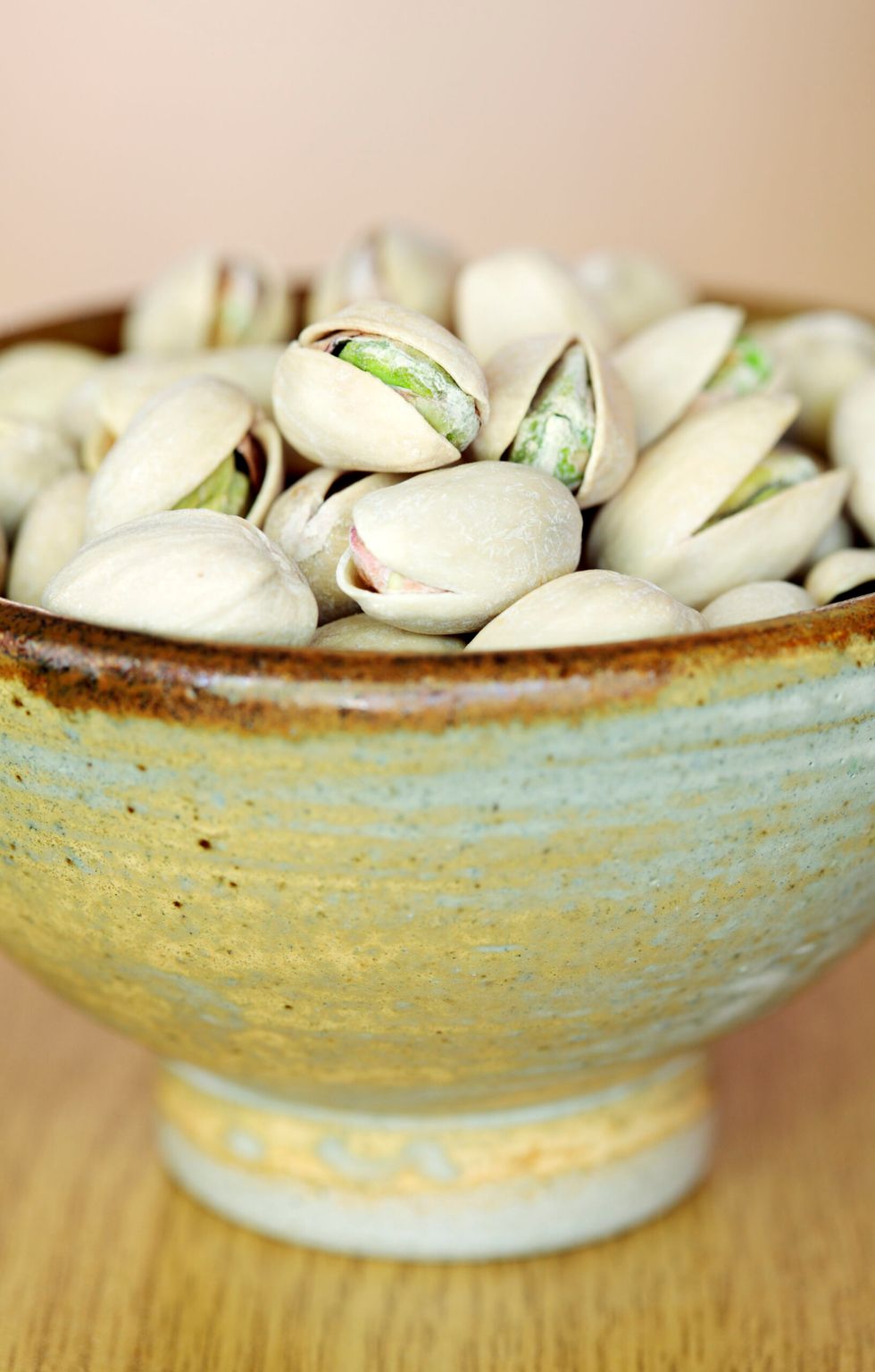 Pistachio is a type of driedfruit with a single internal seed that comes from a tree native to the Middle East. It consists of a drupe, composed of a hard, reddish outer shell, inside which there is a green seed covered with a film light brown that must be removed before use (to do so it is advisable to immerse the pistachios in boiling salted water). The woody shell of the pistachio typically opens naturally on the plant as the seed grows.
Ripe pistachiofruits are harvested between August and October, immediately dried, then stored in silos at controlled temperatures and humidity, where they can stay for up to 2 years without affecting quality. On the market, pistachios can be found already peeled. The only Italian region that produces them is Sicily, where the valuable Bronte Pistachio is grown. However, for years Italy has imported these fruits from California, which is one of the largest producers of pistachios in the world. Other world-class producers are Iran, Syria and Turkey.
Pistachio is a fruit rich in sugars as well as fats and is used in cooking mainly in fillings, pâté, sauces but also as an ingredient in the preparation of desserts, such as ice creams, sorbets, creams, cakes and puddings.
How to peel pistachios
Pistachios are found shelled and unshelled, with or without peel. To eliminate their peel, it is best to blanch them in boiling water and rub them with a towel.