Potatoes croquettes, chard, and mozzarella heart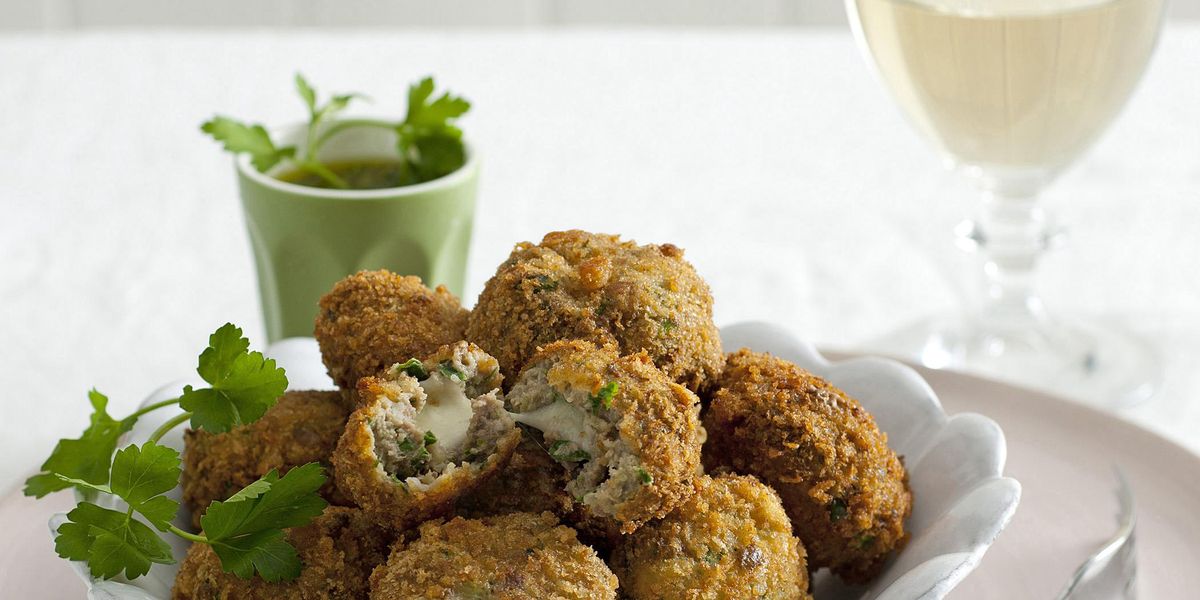 The croquettes with potatoes, chard, and mozzarella heart are an excellent main course that you can propose as an appetizer or side dish. Crunchy and tasty, everyone will like.
Cut the mozzarella into cubes and drain them. Clean the beets, wash, dry, and chop coarsely together with the bacon. Boil the potatoes with the skin, then drain, peel and mash with the potato masher, dropping the puree in a bowl. Combine the minced meat and the chopped chard and bacon.
Beat the egg with a pinch of salt and a dash of ground pepper, add it to the mixture prepared, and complete with the grain. Take a portion the size of a large walnut, flatten it in the palm of your hand, put in the center a little bit of mozzarella, and close it in the mixture to form a round meatball a little 'crushed. Repeat until the mixture is used up and put the meatballs in the fridge.
​Peel the garlic, remove the sprout and crush it with the appropriate tool; desalinate the capers and wash the parsley. Pass to the mixer the anchovies with capers and parsley prepared. Put the chopped in a bowl, add the garlic and 8 tablespoons of extra virgin olive oil, salt, and pepper rule.
Pass the meatballs in the flour, then fry in plenty of hot peanut oil, turning a couple of times. When golden, drain and put on paper towels. Serve hot with the prepared sauce.