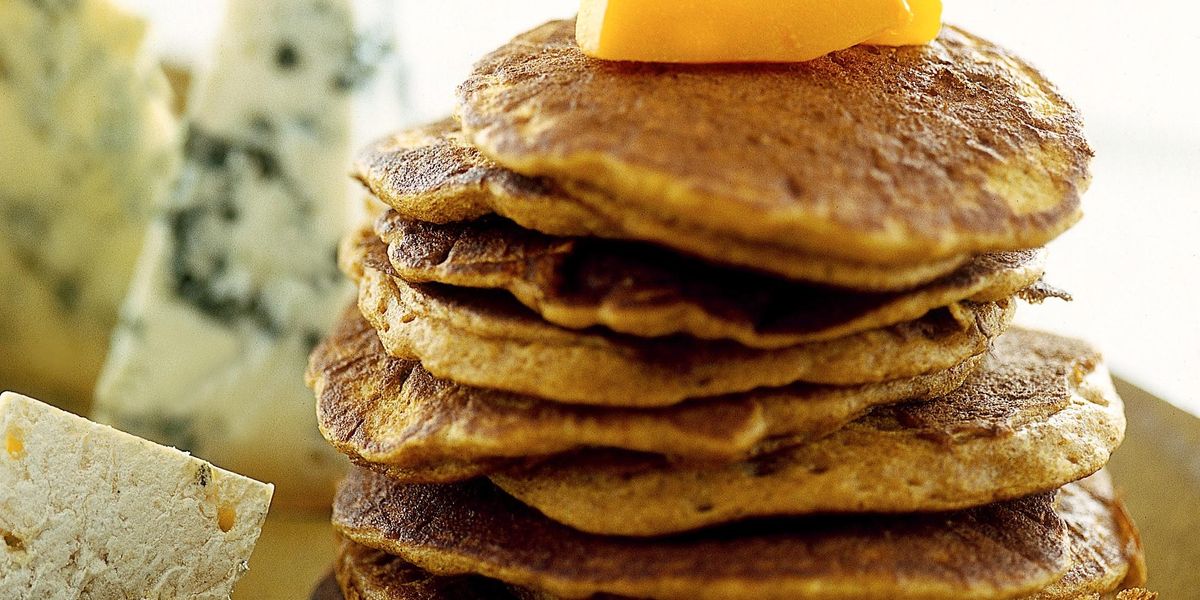 This is a variant of the traditional pancakes, perfect to be served as a second dish or as a breakfast or brunch.
Usually, pancakes are a sweet prepared for breakfast; instead, the pumpkin pancakes are a salty variant, perfect for lunch, dinner, a second dish, or a rich brunch with friends. Pumpkin pancakes are made in a short time, and their extreme softness and delicacy will win you over; they are made without milk, flavored with pumpkin, zucchini, fresh chives, nutmeg, and pepper. You can serve them stacked, or filled with cold cuts, cheeses, vegetables, sauces, salmon, or what you like most.
Prepare the ingredients
Wash and dry the zucchini, remove the ends and grate them. Grate thinly also the pumpkin flash. Drain the vegetables by putting them in a strainer and pushing the surface with a spoon, in order to remove the excess water.
Prepare the batter for pancakes
Beat vigorously the eggs to mix them well. Put the drained vegetables into a large bowl and add the chopped fresh chives, some grated nutmeg, a pinch of salt, and a pinch of pepper; mix and add the strained flour and the yeast; mix all the ingredients in order to obtain a smooth batter, and let it rest for 30 minutes.
Cook the pancakes and serve
Warm up the oil in a non-stick pan, then pour in it some batter to make a pancake with a diameter of 2-3 inches. Let them brown on both sides. Then serve the pumpkin pancakes warm.