Saltwater taffy snack with olives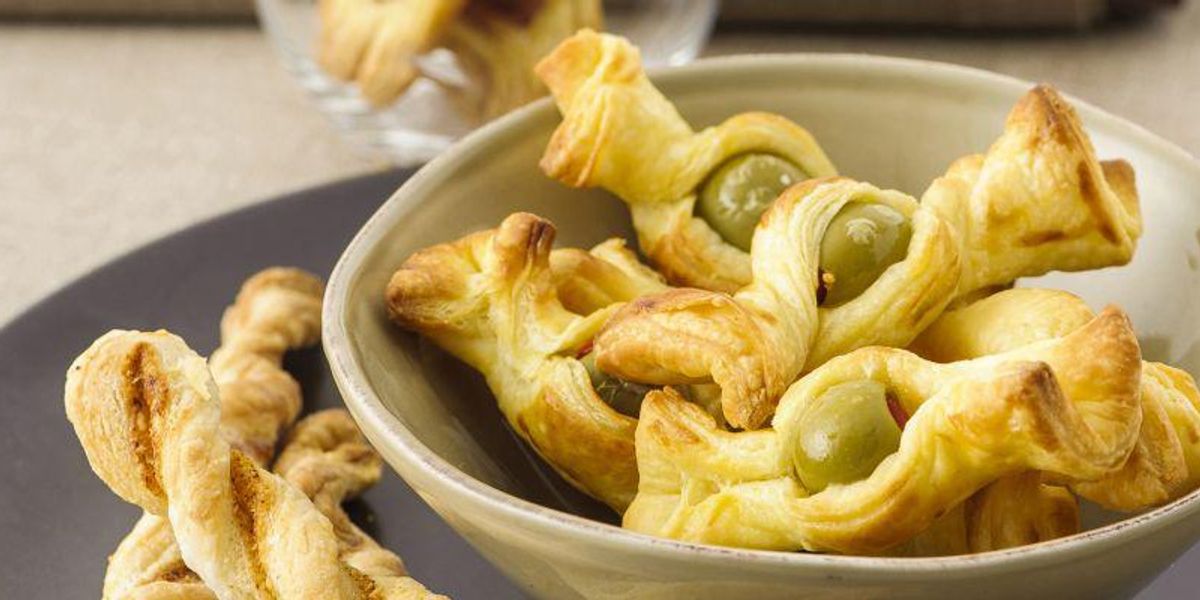 Delicious snacks that will conquer your guests with the wise contrast between the delicate pastry and the strong flavor of olives.
How to prepare the saltwater taffy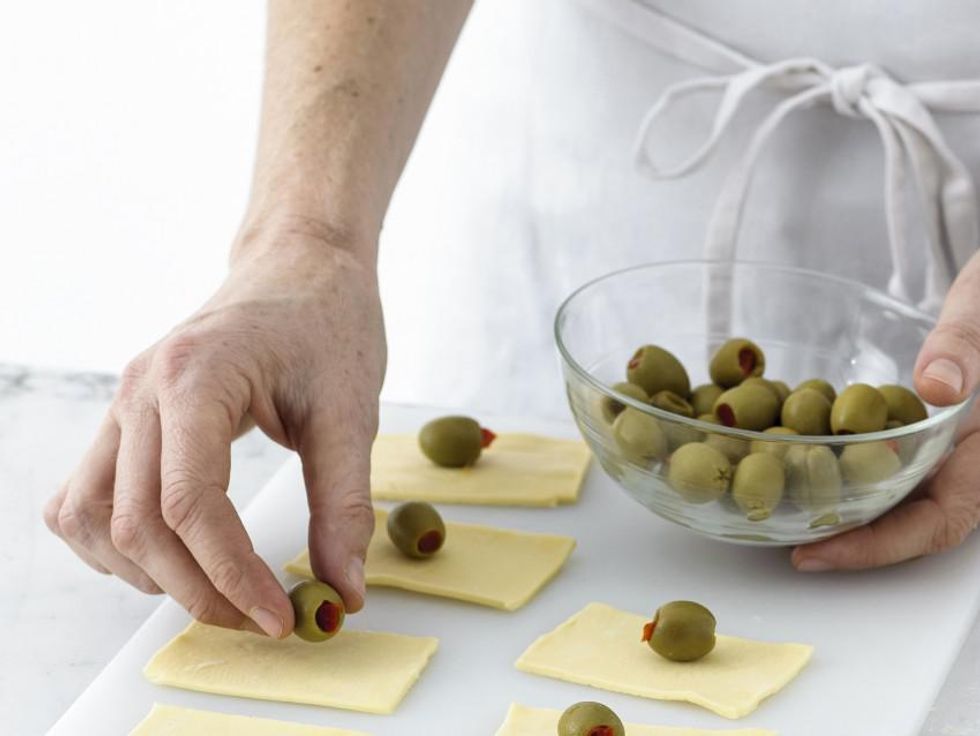 Roll out the pastry to a thickness of 2-3 mm and with a pastry cutter with smooth edges, cut it into rectangles of about 8x5 cm; place an olive in the center of each rectangle, previously dried with kitchen paper.
Make the taffy shape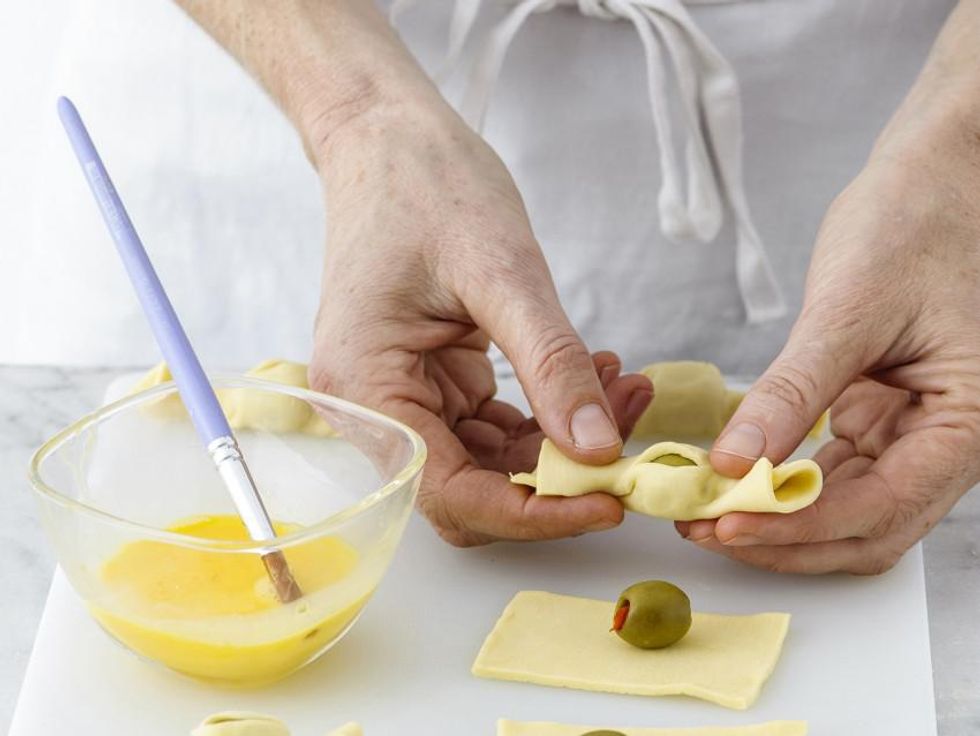 Wrap each olive in the dough without closing it completely, then twist the ends like a candy; brush them with an egg beaten with a little milk, place them, a little apart from each other, on a plate lined with baking paper and bake at 200 degrees for 10-12 minutes.
Your snack is ready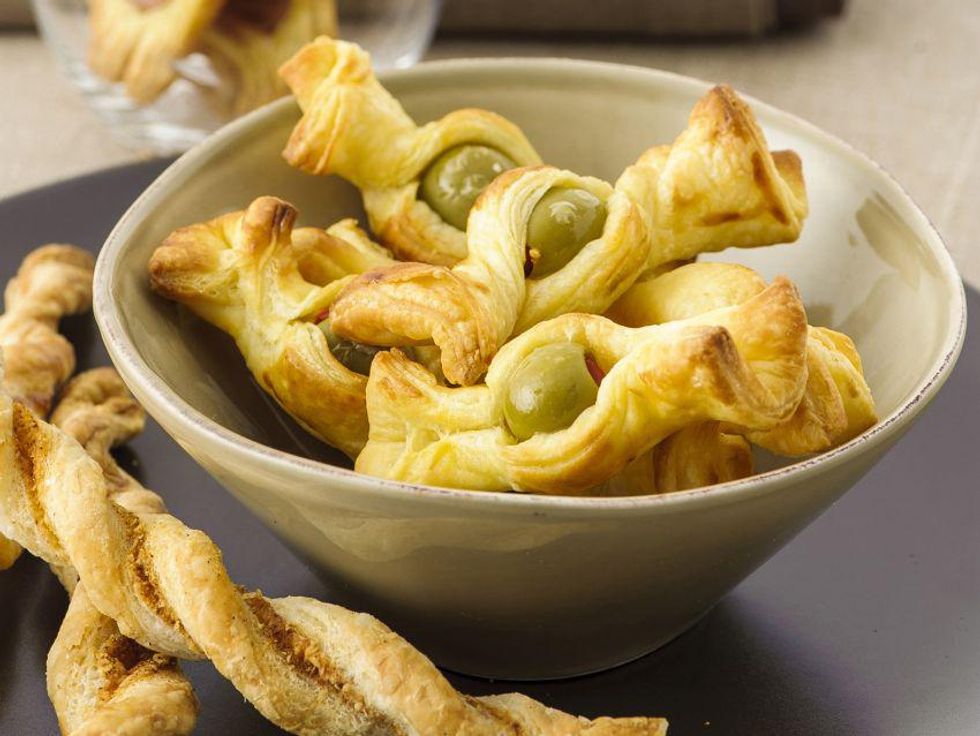 Let it cool off and serve it with a good drink.