Smoked salmon and dill tagliolini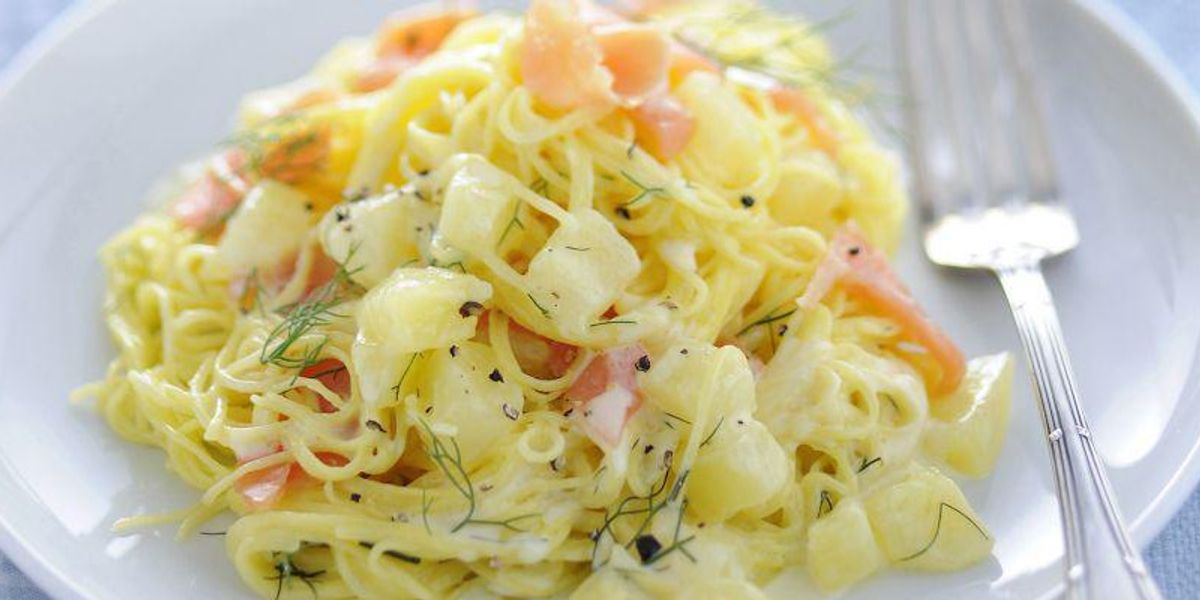 Thanks to the unique taste of the dill, this pasta recipe acquires a marvellous flavour.
Peel the potatoes, wash them thorougly and cut them in thin little dices. Remove the dark parts from the smoked salmon and cut it in stripes. Wash the dill and chop some of its leaves.
Boil water, cook the potatoes for 3-4 minutes before adding the tagliolini to the boiling water.
Melt a pad of butter in a large saucepan. Strain the tagliolini (it has to be 'al dente') as well as the potatoes and transfer them in the saucepan with butter. Then add the sour cream, stripes of salmon and finally the dill.
Add a pinch of salt and pepper. Blend everything with the stove still on for a couple of minutes. Serve the salmon and dill tagliolini.