Spaghetti with red onion and salted anchovies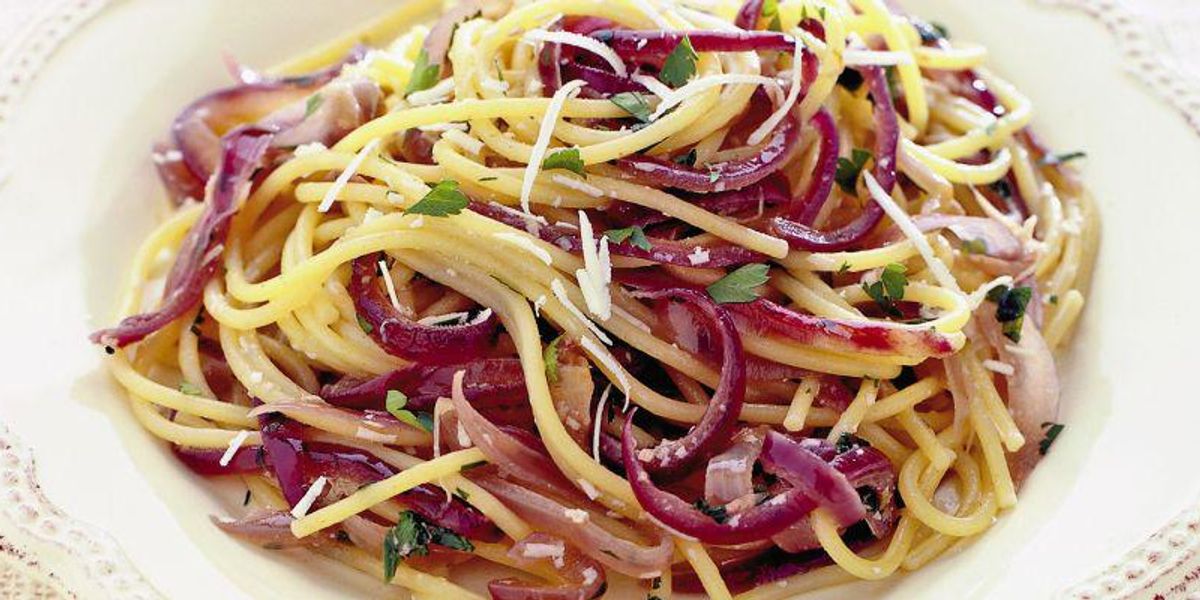 ​Winter onion - The recipe for spaghetti with red onion and anchovies in salt, not all onions are the same, each has its own preparation. The red onion lends itself to extraordinary preparations such as gratin, pies, and tartlets. Here we find it in a delicious spaghetti recipe
Desalinate the anchovies underwater, heat and chop them; chop the parsley; peel and slice the onions. Pour 3 tablespoons of oil into a large pan, add the anchovies and let them melt on low heat for a couple of minutes, then sprinkle with parsley.
Let flavor for a moment, then add the onions, salt, Pepa, cover, and stove over low heat, adding a couple of tablespoons of the pasta cooking water. For the pasta boil for about 15/20 minutes the water, when you see the water boil, add the pasta and leave for about 9/11 minutes then drain.
Let the onions cook for about ten minutes until they are soft, then uncover, add half of the grated ricotta cheese, stir and remove from heat. Meanwhile, cook the pasta al dente in boiling salted water, drain, Versala in the dressing, flavor for a couple of minutes, add the remaining ricotta, and stir.