Sale&Pepe Wine Region Introduction: Veneto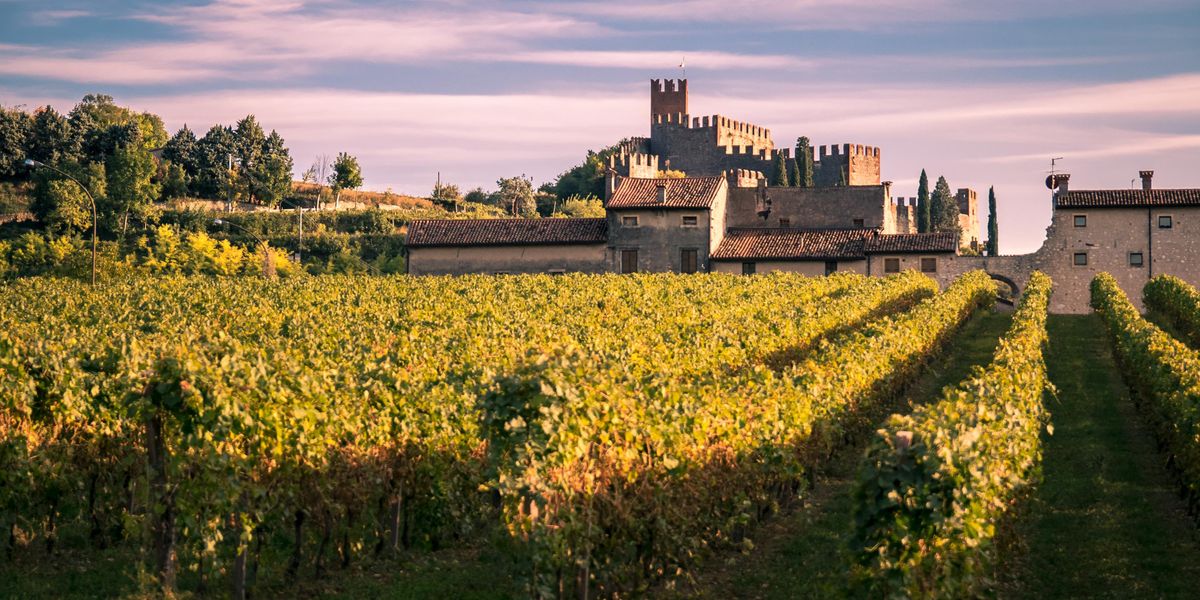 Soave is located in the Veneto region in northeast Italy (iStock)
The Veneto in north-eastern Italy is home to three of the country's best-known wines, namely sparkling Prosecco, white Soave and red Valpolicella, all of which attain DOCG status when produced at their best. The most famous city of the Veneto is Venice, whereas the region's main vineyards are closer to the equally enchanting city of Verona, which is famous for its associations with Romeo and Juliet. The Veneto enjoys borders with Friuli to the north, Trentino to the west and Emilia Romagna to the south. However, its wines have a distinctive originality of their own, with little similarity with the neighbouring regions.
In recent years Prosecco DOC has acquired worldwide popularity as an easy-drinking softly fruity sparkling wine, made from the Glera grape, which was originally known as Prosecco. The name change is intended to eliminate any possible confusion of provenance. For Prosecco the second fermentation takes place in a tank, rather than in a bottle, as for the classic method of Champagne. Quality varies enormously. Simple Prosecco, without any more specific regional definition, is easy drinking without any great depth. Very much more rewarding DOCG wines are made in various delimited areas, on the steep hillsides of Conegliano Valdobbiadene, with the specific vineyard of Cartizze. Asolo Prosecco, just to the south, is another area of quality. And recently accepted pink Prosecco takes its colour from the small quantity of Pinot Noir included in the blend.
Demijohn wine bottles at vineyard of the Prosecco sparkling wine region in Valdobbiadene, Italy. (iStock)
The hills north of Verona stretch towards Lake Garda, where the lakeside village gives its name to Bardolino DOC, a light red wine, with fresh cherry fruit. Neighbouring Valpolicella is more serious, with several levels of quality. Simple Valpolicella is the base, with Valpolicella Classico DOC the historic heart of the vineyards. Corvina is the principal grape variety. Ripasso refers to a technique that enhances the flavour of the sometimes light Valpolicella, while Amarone DOCG describes a dry wine made from dried grapes, and Recioto DOCG is the sweet wine, also made from dried grapes. Valpolicella Valpantena is a subzone.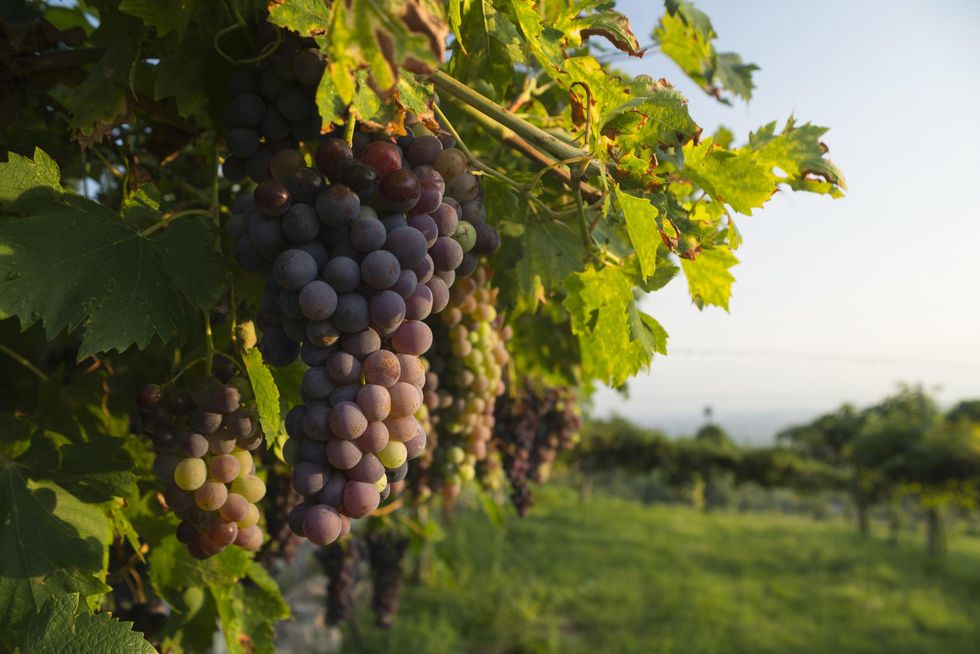 Corvina Veronese grapes on a vine in a vineyard in the Valpolicella area north of Verona in Italy (iStock)
Soave, with some overlap with Valpolicella, covers vineyards on volcanic hillsides above the attractive little town. Garganega is the main grape variety, blended with Trebbiano di Soave. Soave Classico DOC describes wines from the historic heart of the region, while Superiore DOCG denotes a lower yield and a higher alcohol level. Soave Colli Scaligeri covers the highest part of the DOC. Specific named vineyards are a growing trend amongst the growing number of quality conscious wine growers. Neighbouring Lugana DOC from vineyards closer to lake Garda offers similar flavours to Soave. And there are various other much less well known wines such as Colli Euganei DOC, Gambellara DOC and Colli Berici DOC, while the new DOC of Delle Venezie covers the whole region.