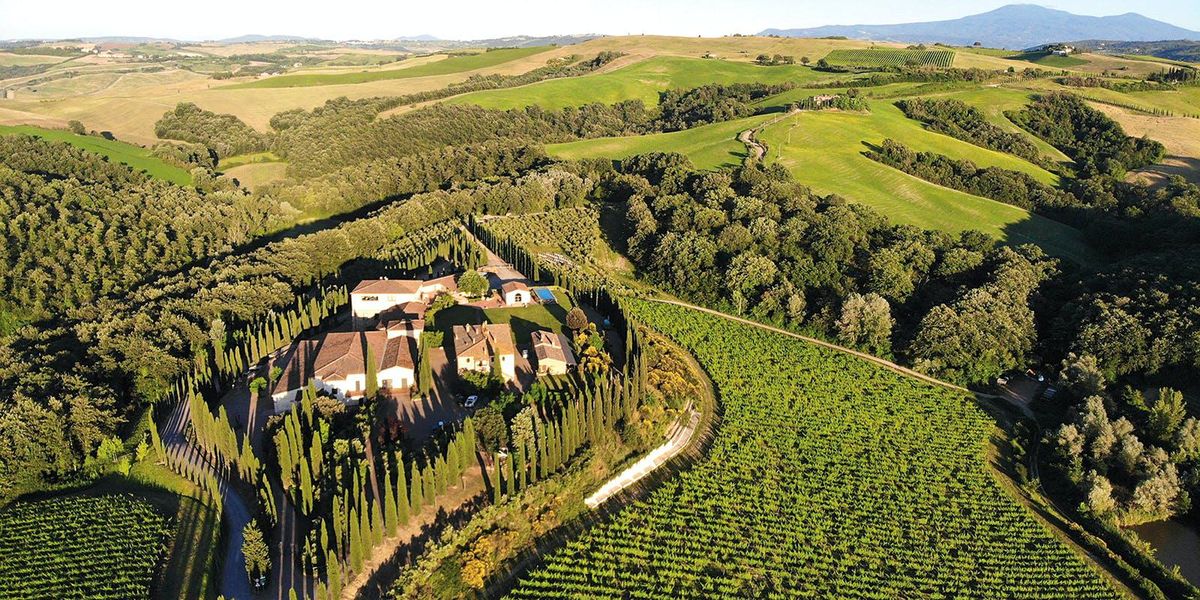 Surely among the most renowned wines of Tuscany, the name of Brunello di Montalcino has an obscure origin: some believe it derives from Mons Lucinus, a mountain dedicated to the Roman goddess Lucina (better known as Juno). Others instead, and this is the widely accepted opinion, link it to Monte dei Lecci, referring to the strong presence of holm oaks in the territory. As a matter of fact, in the coat of arms of Montalcino, there is a holm oak above three mountains.
However in Montalcino are produced wines of great quality for more than two thousand years: in fact, there are many archaeological findings dating back to Etruscan times, which prove the production of wine in these lands.
In the sixteenth century, the small but courageous town of Montalcino was considered an impregnable stronghold, protected by walls and a large fortress. For this reason, in 1559, when the people of Montalcino handed over the keys of the town to the representatives of Cosimo de' Medici, Montalcino remained the last free commune in Italy.
This wine is visually limpid, brilliant, with a lively garnet color. It has an intense, persistent, ample, and ethereal bouquet. hints of underbrush, aromatic wood, small fruits, light vanilla, and composite jam can be perceived. According to the disciplinary are required 2 years in oak casks and at least 4 months of aging in bottle, which becomes 6 months in the case of Riserva.
Tasting notes
On the palate, the wine has an elegant and harmonic body, body, and race, it is dry with long aromatic persistence. Because of its characteristics, Brunello di Montalcino can be aged for a long time, improving over time. It is difficult to say how many years this wine improves in the bottle. In fact, this depends on the vintage. It ranges from a minimum of 10 years to 30, but it can be kept even longer. Of course, it must be kept in the right way: in a cool cellar, but above all at a constant temperature, dark, without noises and smells; the bottles must be kept lying down. It can be put on the market after 5 years from the year of harvest (6 years if it is a Riserva).
Food pairing
The elegance and harmonious body of the wine allow it to be paired with very structured and composite dishes such as red meat, game birds, and furry game, possibly accompanied by mushrooms and truffles. It is also an excellent match with international dishes based on meat or with sauces.
Brunello is also an excellent wine to be matched with cheeses: seasoned tome, Tuscan pecorino cheese, structured cheeses. Moreover, because of its characteristics, it is also enjoyable as a meditation wine.