Chicken Breasts with Ham and Parmesan Cheese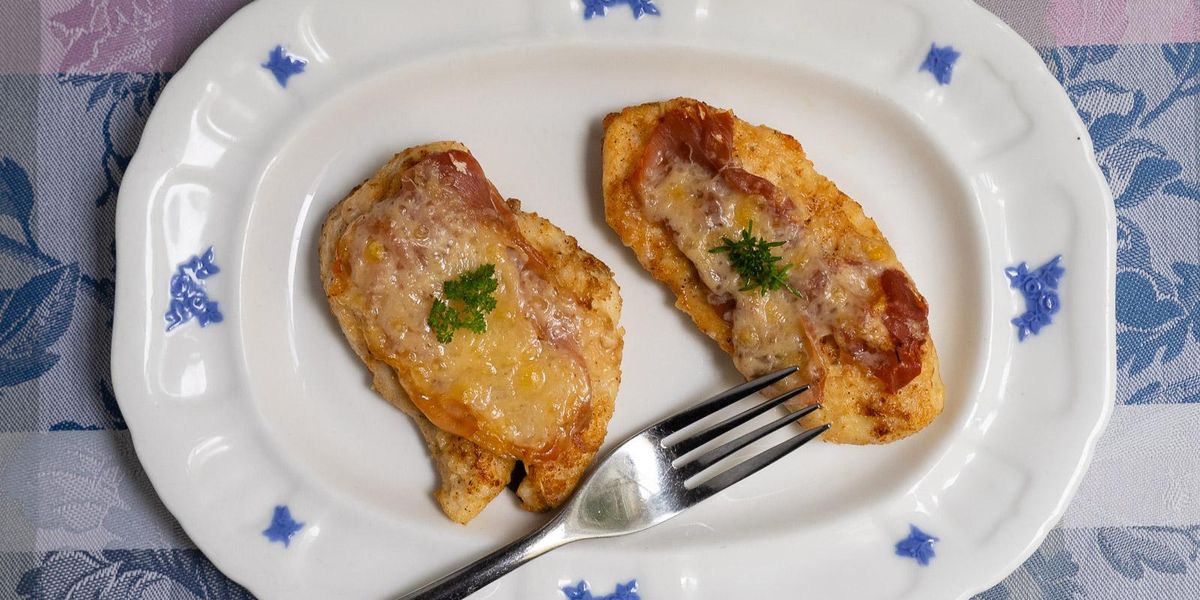 Here's an easy way to dress up your chicken breasts and make them special enough for a dinner party. This combination is from Emilia Romagna, where both Parma ham and Parmesan are made. You can substitute veal for the chicken if you prefer
Slice each chicken breast in half lengthwise to form two flat fillets of even thickness. Spread a little flour onto a plate and season with salt and pepper. Dredge the chicken in the seasoned flour, shaking off any excess.
Preheat the grill or broiler.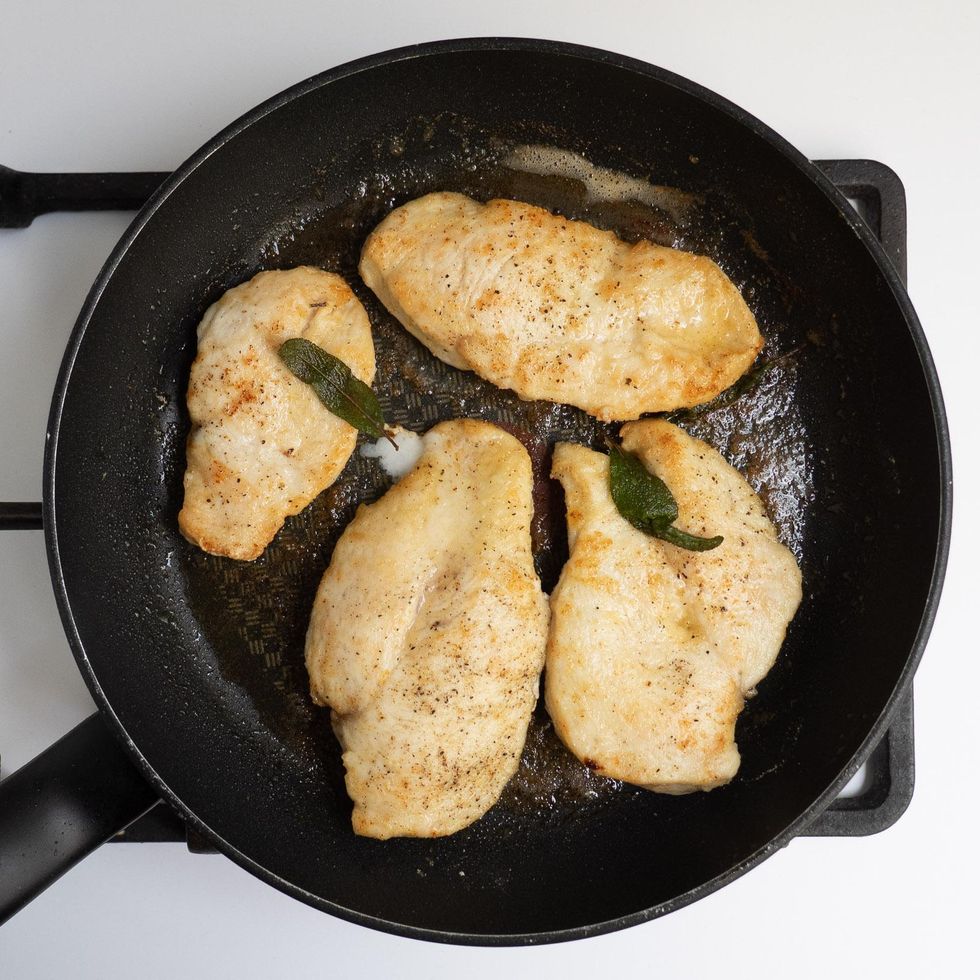 Place the butter in a large heavy frying pan or skillet with the sage leaves and heat until it bubbles. Add the chicken in one layer and cook over low to moderate heat until the fillets are golden brown on both sides, turning occasionally. You'll need about 15 minutes. Remove the chicken from the heat and arrange the fillets in one layer in an ovenproof serving dish or platter.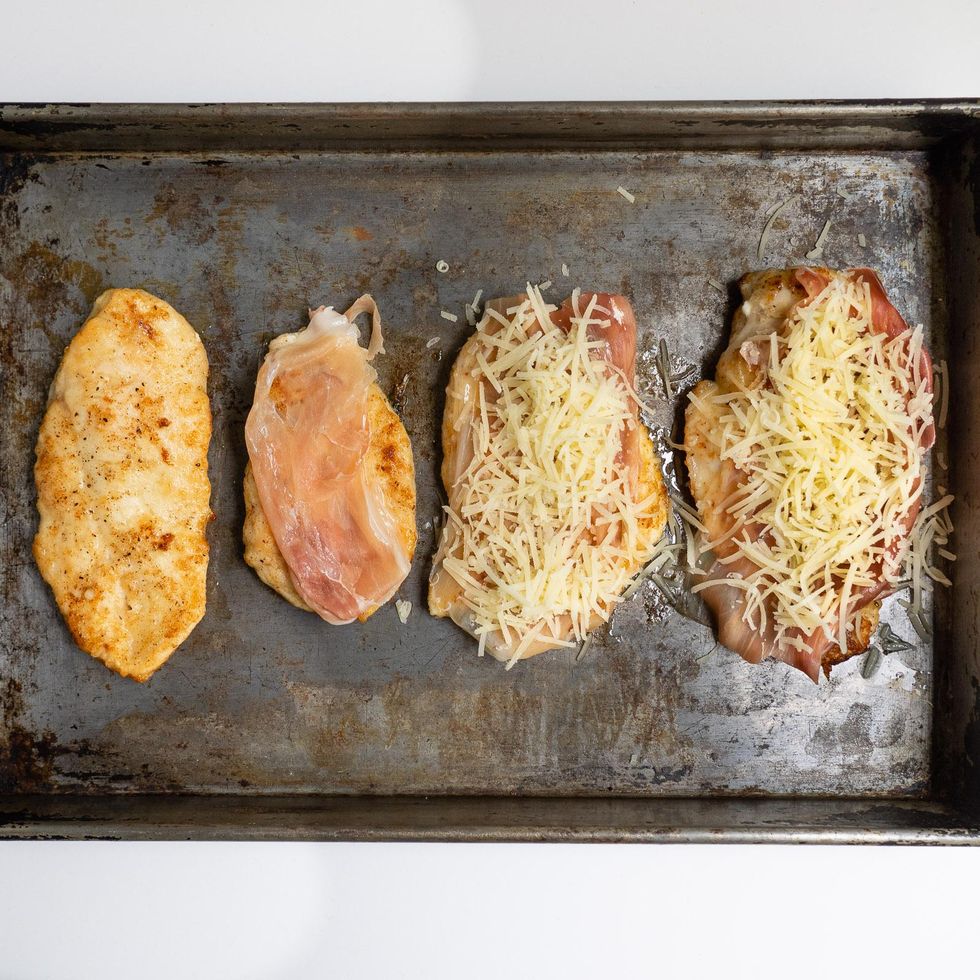 While the chicken is cooking, cut the prosciutto or ham into 8 pieces close in size to the chicken fillets. Top each chicken fillet with a slice of ham and a sprinkling of the grated Parmesan. Place the chicken under the hot grill or broiler for 3-4 minutes or until the cheese is golden. Serve immediately with a crisp salad or other green vegetable.