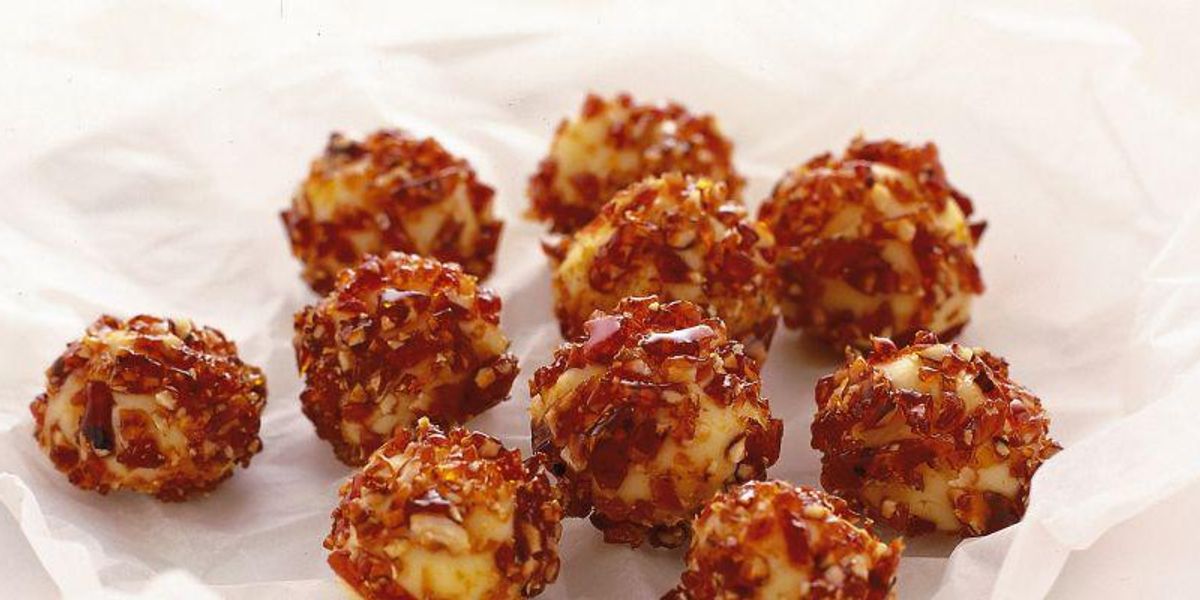 Finely mince the white chocolate and put it in a bowl. Melt 70 grams of butter along with the double cream; when it boils, pour the mixture on the white chocolate in the bowl and stir until it has fully melted. At this point add the yolk and mix carefully.
Put the mixture in the fridge for 12 hours. After this time, take the cool mixture and create with it many little balls of the same size. Let the balls chill in the fridge for another 2 hours.
Mince the hazelnuts and then prepare the caramel with sugar and 4 spoons of water. Once the caramel is ready, add the minced hazelnuts and cook for another 2 minutes. Mix and pour everything on your work table covered with buttered parchment paper.
Once the hazelnut caramel has thickened, remove it from the paper and mince it finely until obtaining a grainy compound. At this point, pass the white chocolate truffles in the hazelnut brittle. Your crunchy white truffles are ready!