Mozzarella, Tomato and Basil Salad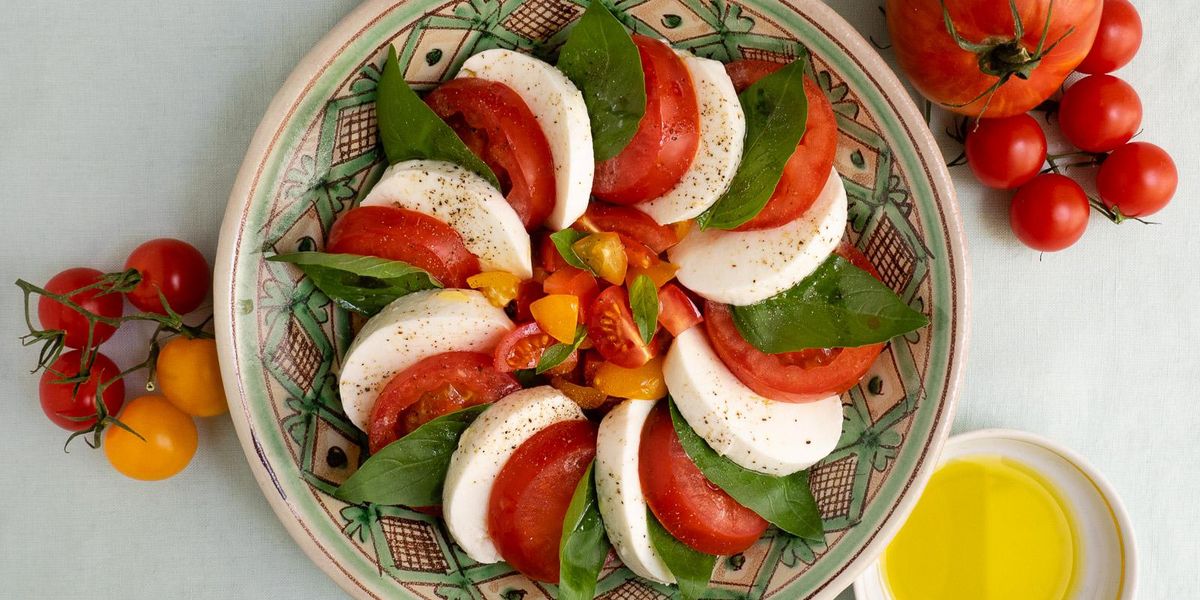 Red, white and green are Italy's national colors, so this iconic dishrepresents the country at its best. It's named for the island of Capri and offers an easy, delicious combination that can range from an elegant starter for a summer dinner party to an easy family lunch. Use either buffalo or cow's milk mozzarella, ripe tomatoes and the best extra virgin olive oil you can afford.
Slice the tomatoes and mozzarella into thick slices.
Arrange the tomatoes and cheese in overlapping slices on a serving dish. Drizzle with olive oil and sprinkle with salt. Serve with the black pepper passed separately. If you like, make a little extra salad from cherry tomatoes and basil leaves to decorate your platter.