Peas with Spring Vegetables and Quail's Eggs
Here's a colorful recipe for lunch or as a starter for dinner. Make it with sweet fresh peas. You can easily turn this into a vegetarian recipe by leaving out the pancetta and using 4 tablespoons of extra virgin olive oil for cooking the vegetables. If you can't find fresh marjoram, use oregano.
20
10
4
Beginner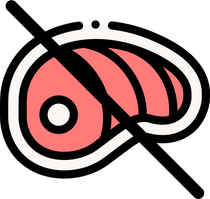 Vegetarian
7oz/ 1 ⅓ cups/ 200g shelled peas
7oz/ 200g snow peas or mangetouts
8 radishes, washed and halved
4 scallions/spring onions
8 quail's eggs
2oz/ 60g pancetta, cubed or sliced
2 tbsp fresh fennel herb or dill, chopped
A few sprigs of fresh marjoram
Salt and freshly ground black pepper
Blanch the peas and snow peas/mangetouts in lightly salted boiling water for 5-6minutes.
Place the quail's eggs in a small saucepan. Cover with cold water. Bring the water to the boil. Remove the eggs from the water after they have boiled for 3 minutes. Rinse under cold running water and peel.
Slice the scallions/spring onions into short lengths, using the green and white parts. Place the pancetta in a skillet or frying pan and heat slowly until the pancetta gives up its fat and becomes golden. Stir in the scallions/spring onions and cook 2-3 minutes more. Add the peas and snow peas/mangetouts and the radish halves and cook for 4-5 minutes more, stirring.
Remove the pan from the heat and arrange the vegetables in a serving dish (orserve from the pan), with the quartered quail's eggs, herbs and salt and pepper totaste.