Trofie pasta with potatoes green beans and pesto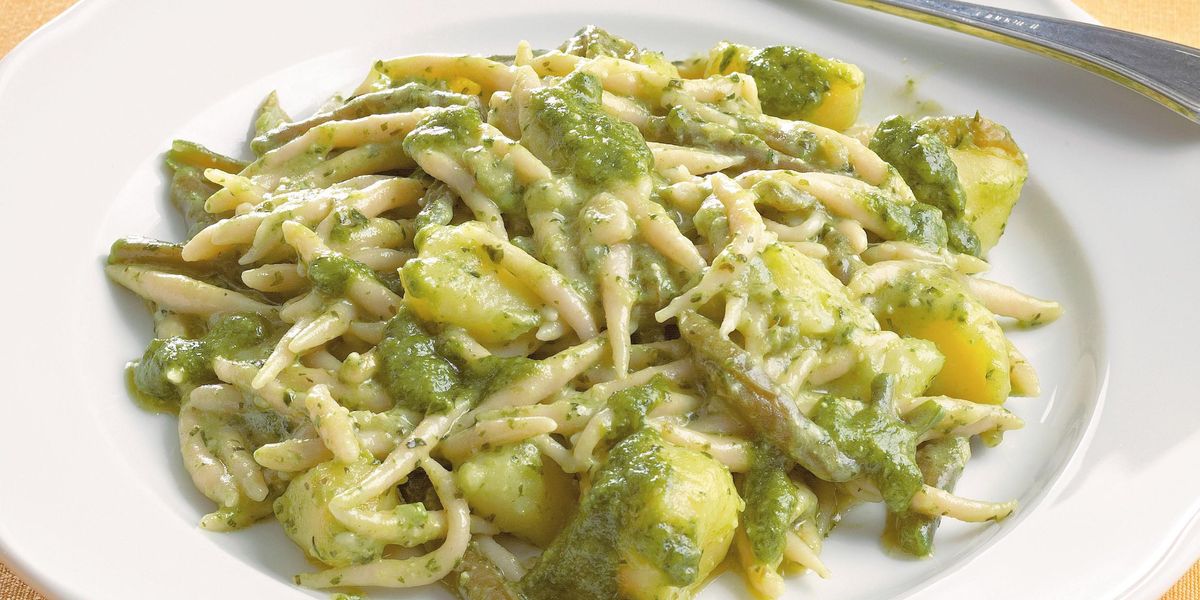 Typical of Ligurian cuisine, Trofie with potatoes and green beans with pesto are a tasty first course, but light and suitable for evrybody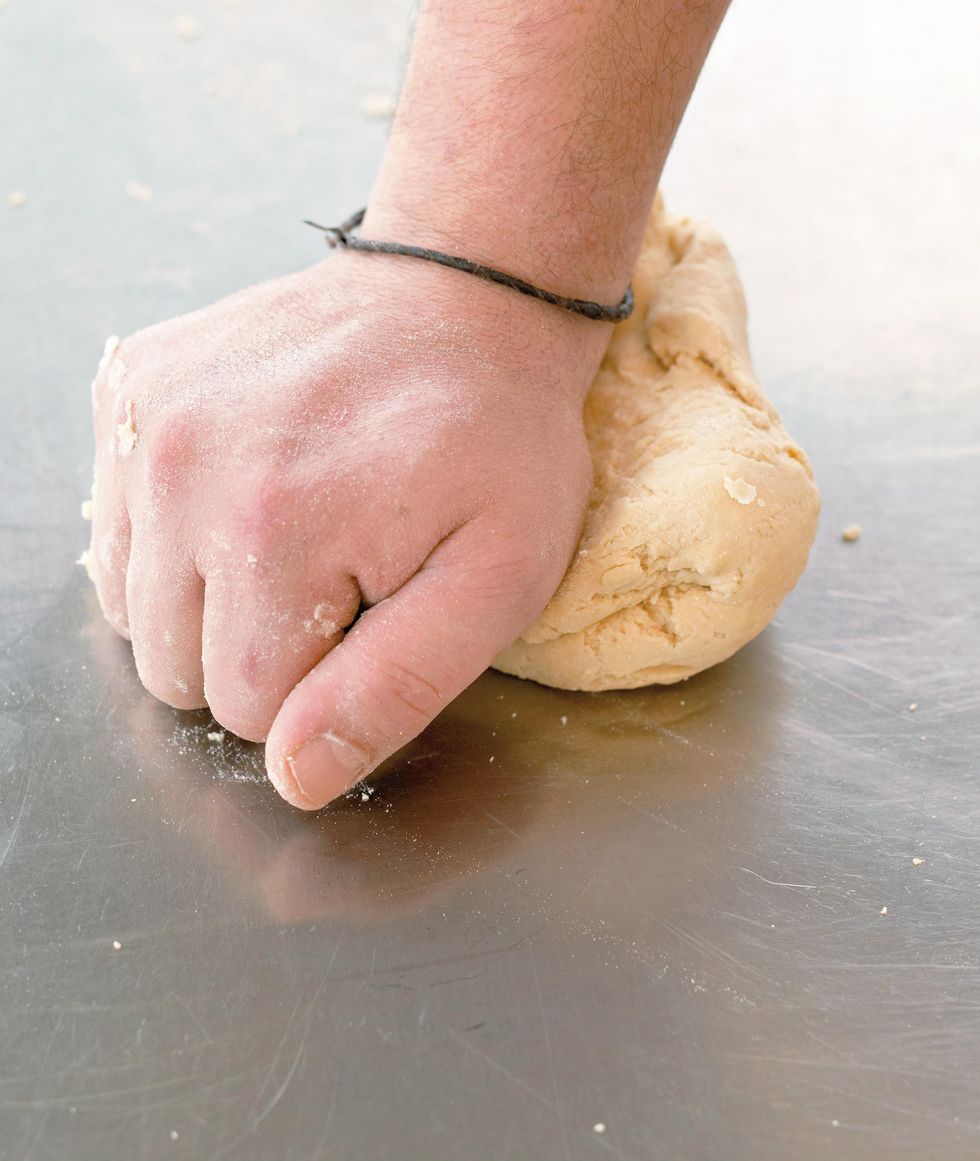 Bring to the boil a ladle and a half (about 1.5 cup) of lightly salted water. Collect the semolina on the pastry board; make the fountain in the center, pour, little by little, very hot water, knead and work the dough energetically, collecting and crushing it several times without tearing it. When it is smooth and compact it forms a ball, cover it and let it rest for about ten minutes.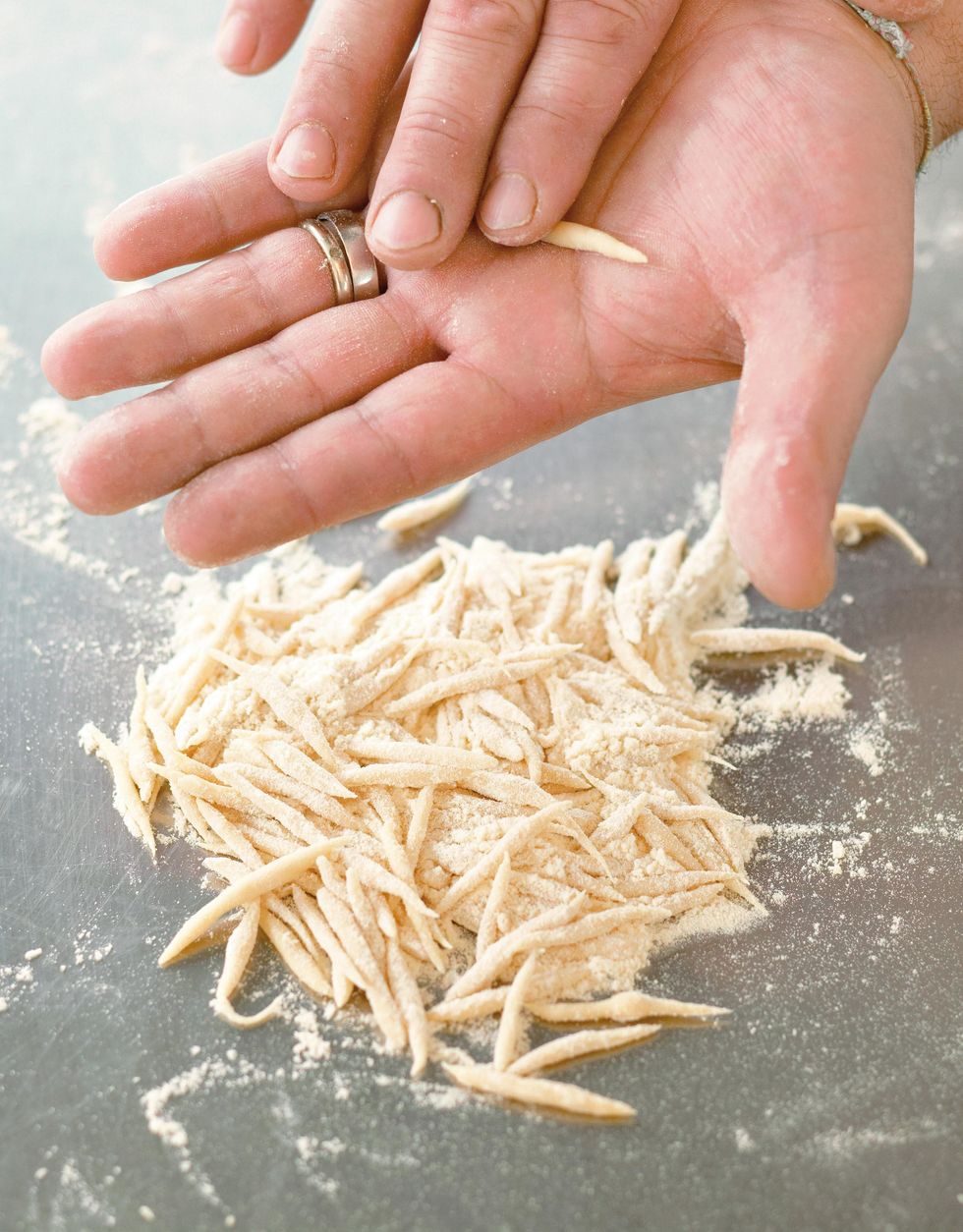 After this time, remove the pasta into small pieces and rub it one by one on the palm of your hand, twisting them with screws. Collect gradually the Trofie on the pavement sprinkled with a veil of semolina and cover them with a cloth.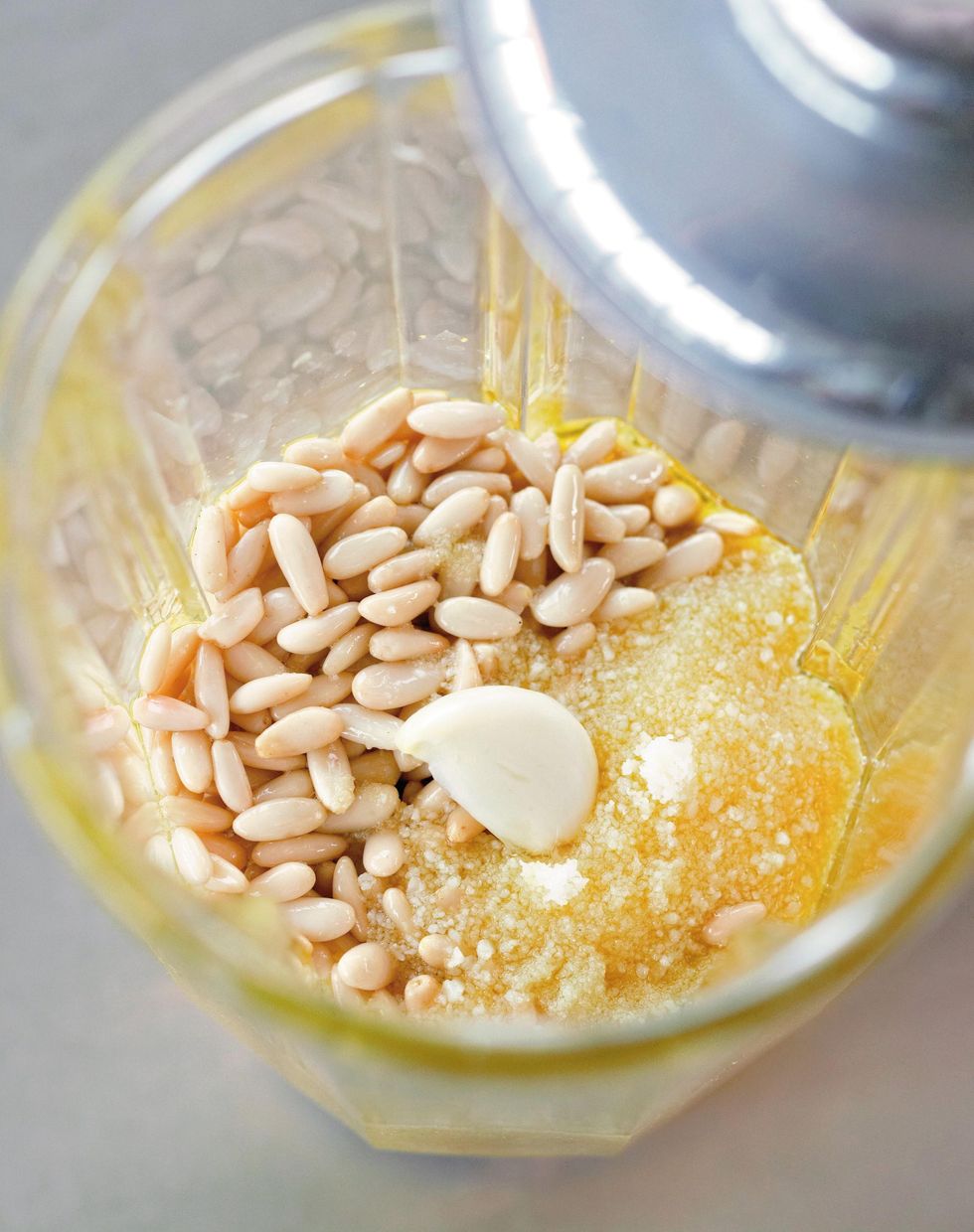 Cut the green beans; peel the potatoes and cut them into pieces. Collect in the blender pine nuts, garlic, cut in half and without the bud, Parmesan, a pinch of salt, walnut, and half a glass of oil; blend until you get a cream.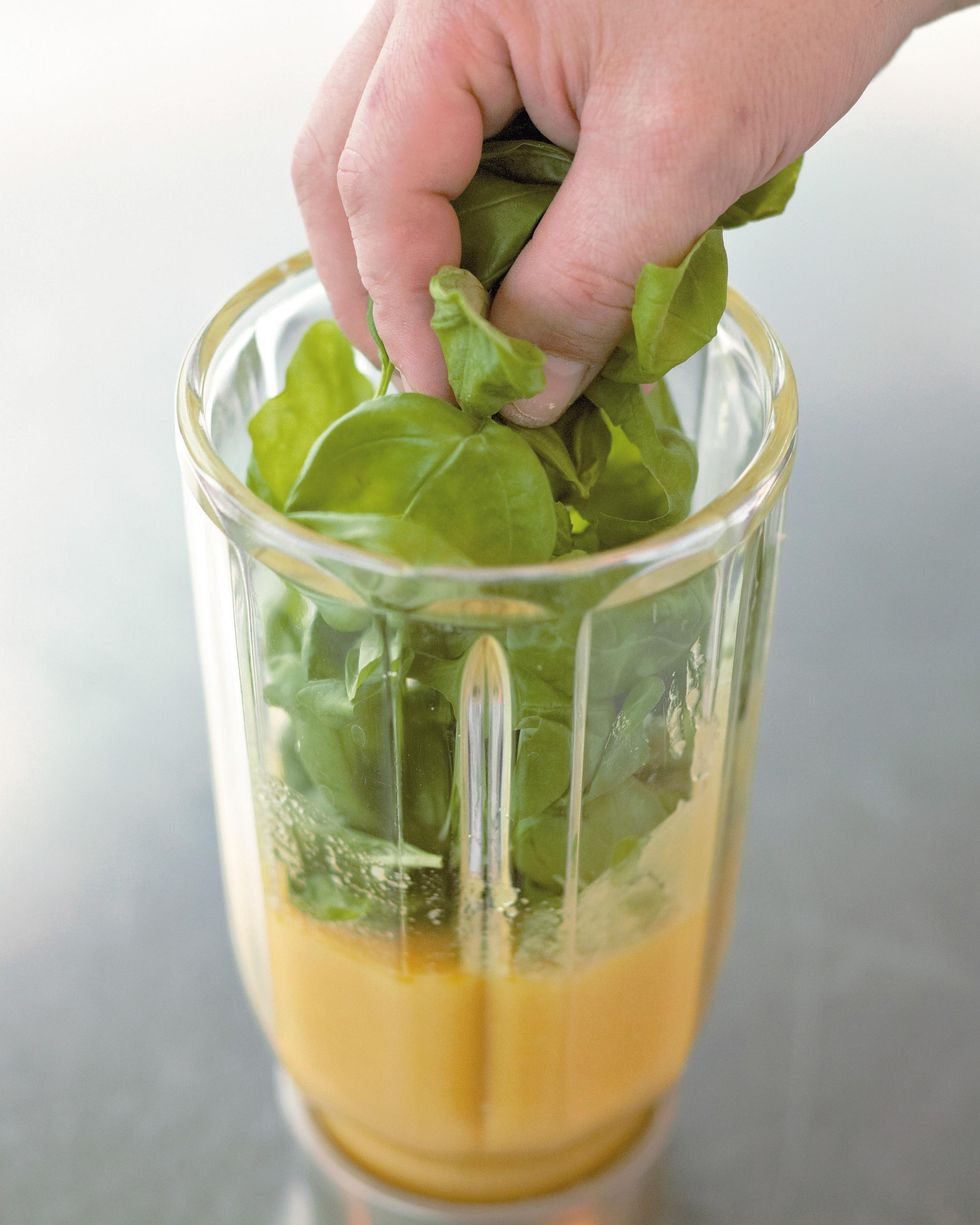 Gently wash and dry the basil leaves, add them to the blender and blend again by adding more oil until you obtain a fluid sauce.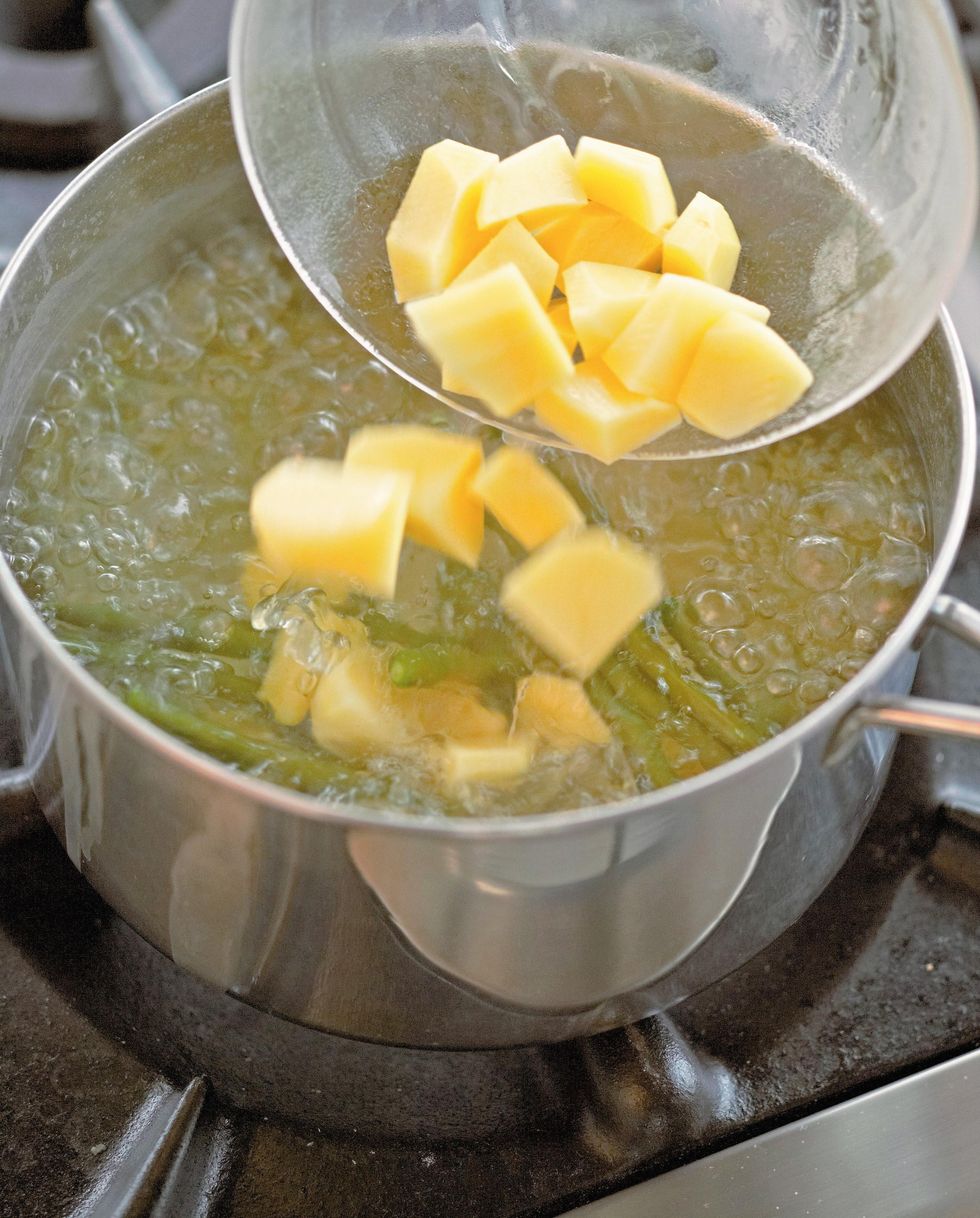 Bring to a boil in a large pot with abundant salted water, add the green beans, cook for about ten minutes, then add the potatoes; as soon as you are softened add the trofie pasta; stir and continue cooking for another 6-7 minutes.
Drain the pasta and vegetables still a bit al dente, collect them in a hot bowl, and season with pesto.