White pizza with zucchini blossoms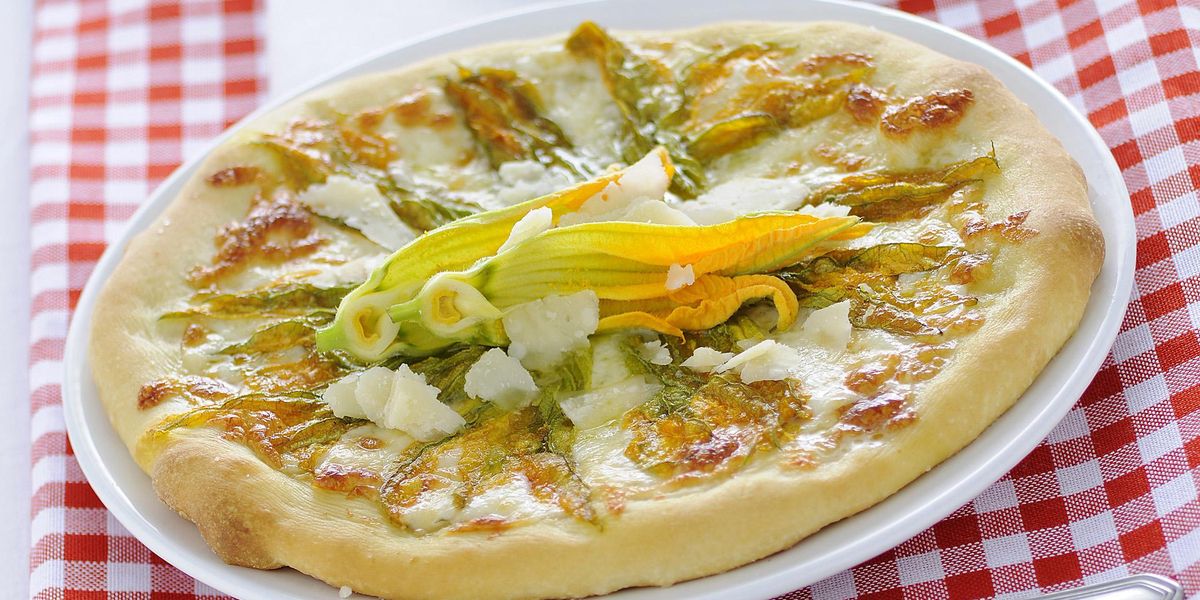 Prepare the zucchini blossoms
Start the preparation by cleaning the zucchini blossoms, then dry them using absorbent paper, and remove the stem and the pistil.
Knead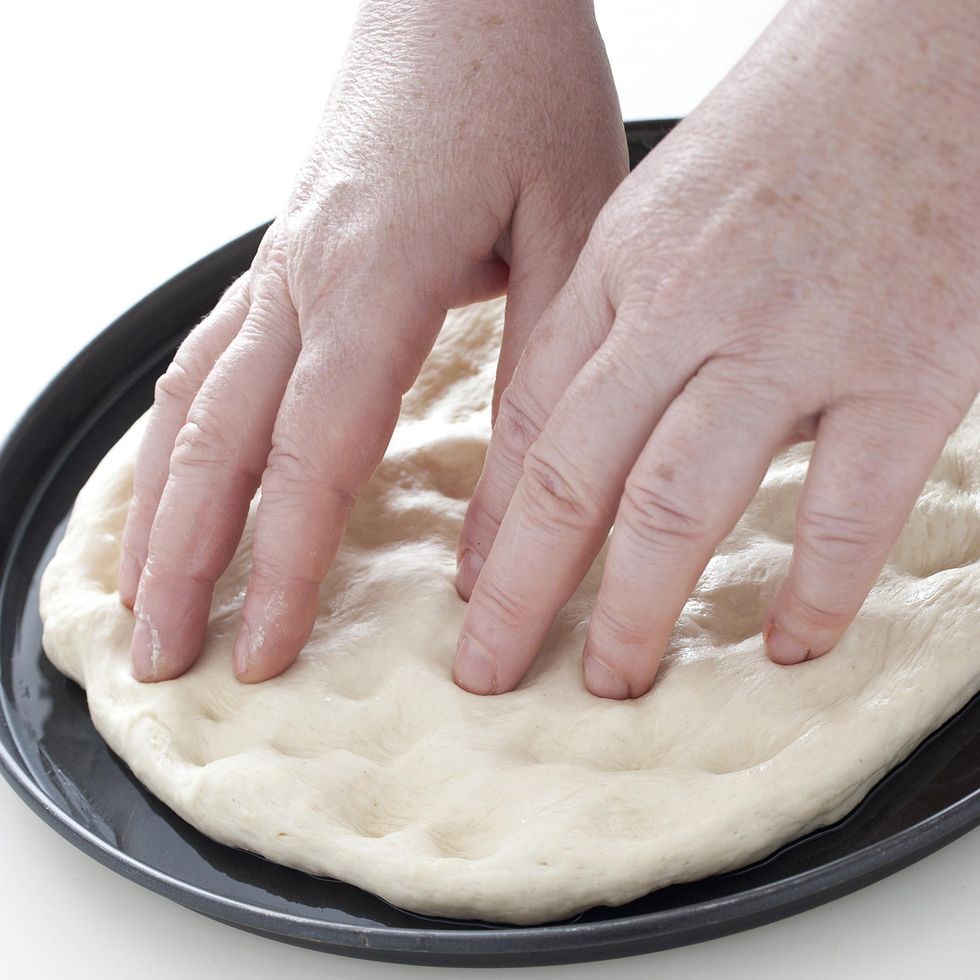 Knead the doughs, pressing it with the knuckles, in order to push the air out. Pull the dough with your floured hands, until you obtain a thin disk.
Add the mozzarella
Lay the disks on 4 baking trays greased with oil, with 7-9 inches of diameter. Then spread the mozzarella on the disks.
Bake the pizzas
Complete the white pizzas with a drizzle of oil, and bake in pre-heated oven at 450°F for 15 minutes.
Garnish with zucchini blossoms
Remove the pizzas from the oven and complete them with the zucchini blossoms and some parmesan flakes.